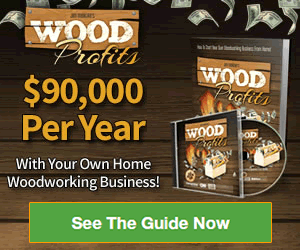 Woodworking is a skill that you can take as far as you wanted to. If woodworking is actually your hobby, then you can make use of this to gain an extra income. You can sell your works, and at the same time, improve your skills to make better projects in the future.
However, no matter what your skill level is, your ongoing projects would still benefit from someone else's plan. Therefore, to help you out with your projects, we have prepared places in this article where you can get free woodworking plans.
Here are the best places that you can visit to get free woodworking plans:
---
1. Woodsmith Shop
This shop is a TV show, magazine, and a website where you can get the best free woodworking projects. This is also a companion site of ShopNotes, but unlike ShopNotes, Woodsmith only focuses on fine woodworking projects and furniture. If you want to get free easy-to-follow, high-quality downloadable plans, then you should go visit their site.
---
2. Ana-White
If you want a different approach when it comes to woodworking, you could look at some of the plans of Anna White. She is a homemaker who lives somewhere in Alaska. She has actually built a site that helps woodworking women in making a project. She has also a lot of furniture project plans that are all designed to use a standard lumber that is available at any home centers.
---
This plan isn't actually free, however, you can buy it at an affordable price. For a woodworking hobbyist, having a collection of woodworking plans can be a blessing to them. If you are one of those passionate woodworkers, then you would surely love this plan.
This plan contains over 16,000 woodworking plans that are fully detailed for your convenience. They are all pre-made for wood projects, which are suitable for all levels of woodworkers.
---
If you are planning to go big by building your very own shed at home, then you can get the MyShedPlans to get the best step-by-step instructions. Most woodworking plans that are sold by popular publishers aren't even made by woodworkers. Therefore, you will end up having problems with your shed project.
But not this plan, they will provide a detailed step-by-step instruction, very easy-to-follow plans, and all the materials needed to make the best shed. Not only that, but they also have various kinds of sheds that you can choose from.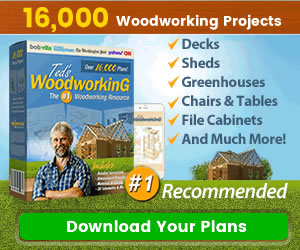 ---
5. Popular Woodworking
This website is a companion of the Popular Woodworking magazine, which has actually been around for more than 30 years. This site is quite similar to Fine Woodworking, however, they only cater to those who are advanced amateur-leveled woodworkers.
If you are looking for a site that offers a wide variety of projects, then this plan is one of the best places that you can go to. The projects they offer range from furniture for indoors and outdoors and organization projects.
---
6. Handyman Club of America
This site is perfect for those who like to DIYs. The projects posted here range from home improvement, woodworking, power tool maintenance, and anything that is in between. This site is quite similar to The Family Handyman, it has a lot of projects available but they don't mainly focus on woodworking.
---
7. Start Woodworking
As part of the Fine Woodworking family, this website is dedicated for all the new woodworkers. Each of their plans, videos, and articles and designed to teach woodworking skills. If you are new to woodworking, this is a good place for you to go to learn all the necessary basics. You'll know how to sharpen, cut, and be safe in the shop at all times.
---
 8. Family Handyman
This plan is generally a print magazine, but they also have their own companion site that focuses on the DIYers. The projects that they offer are suitable for all skill levels, the projects are sub-divided in certain rooms of houses. Their woodworking projects focus on shop jigs or home organization, not on furniture.
---
9. Jay Custom Creations
If you are a beginner and wants to start with something small, then you can visit the site of Jay Custom Creations. Unlike other sites, they only offer 52 woodworking projects for free. All the projects are detailed and presented in an article full of videos and images. Some of the projects that they cover are dog houses, picnic tables, porch swing, bed bunks, chests, benches, dining chairs, and other easy projects.
---
10. Min Wax
Another perfect place to get free woodworking plans is the Min Wax. They have 8 categories for projects and all-in-all they have 52 free plans that you can follow, this includes accessories, desks, chairs and benches, tables, shelves, media organizers, and others.
As for skill levels, you can choose from beginner, intermediate, or advanced, which can be found at the bottom of their page.
---
Conclusion:
And there you have it, these are the best places that you can visit to get a free woodworking plan. But just a reminder, Ted's Woodworking, and MyShedPlans aren't free, but they actually offer great woodworking plans for all skill levels. Therefore, you can consider getting yourself a copy.