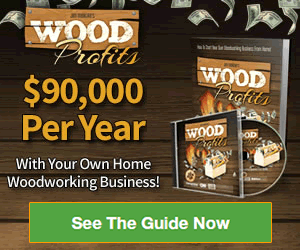 When we are going to talk about woodworking for beginners, there will be quite a few things that they need to know. Everything will be essential for them to learn how to precisely measure and mark in woodworking. Here are some helpful tips that will surely train you as a woodworker.
1.

Selecting the right ruler and marking tool
It is very important to have the right ruler for measuring woodworks, this will greatly improve the way you measure the materials you need. It would be great for beginners to have and to learn how to use the tape measure, steel bench ruler and wood folding ruler. While for marking purposes, you can consider using a sharpened 2H pencil which is the best choice for woodwork marking. A 2H pencil can leave a fine marking in any wood surface that is neatly visible for a woodworker.
2.

Know how to mark properly
If you are going to mark a line using a ruler, make sure that the pencil will accurately point within the same spot the ruler does. Holding the pencil in an angle from the wood piece and ruler will be the best way to draw an accurate mark. Avoid holding the pencil in a perpendicular manner to the ruler because it will leave an inaccurate marking in your own wood piece.
3.

Learning basic measurement
Whenever you are going to make a measurement from the edge of any workpiece, always hold a stabling block next to the edge of your workpiece, and then exert a little amount of force against the block. For better precision, get the ruler held on its edge against the surface of your workpiece. And when you are going to use a tape measure, latch or hook the tip of the tape measure on the edge of the workpiece before you leave a mark on the block of wood.
4.

Know how to middle mark and find the center
Cutting down any workpiece into a different number of blocks with equal spaces can be done right without too much calculation. Just get a ruler that is diagonally set across a workpiece that is correctly marked in its inch graduations that will be divided. It was also the same in finding the center of a workpiece. Just make the ruler angle across the wood block with whole numbers on the edges. Find the middle value between the two whole number and leave a visible mark.
5.

Learn the coin trick
This was one of the easiest tricks that are used by seasoned woodworkers, they use a coin especially a penny to mark round edges in some of their woodworks.
6.

Make a simple workplace set up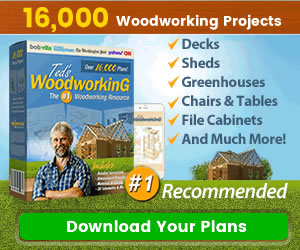 You do not need a fancy looking set up when it comes to woodworking, all you need is a good space enough for the right equipment you need. A workshop table with plywood boards and sawhorses will actually do.
7.

Make yourself familiar with wood dimensions
There will be a lot of wood types that you will work within the future, these wood types are categorized as softwoods and hardwoods. These different types of wood can be considered as their species. Different species have unique features, but the most common type of wood being used is pine wood. Pine was considerably budget-friendly and is a good type of wood for beginners like you. It will be better for you to start your woodworking career with the pinewood before you try some other species of wood.
---
Tools that you should have as a beginner
It is not enough that you have the best cutting and shaping equipment, you should also be able to use them efficiently. You only need those tools that can help you mark and measure accurately. Put yourself away from tools that you do not need, but only those that you can use regularly. Because if you have tools that you are not using regularly, it was just a waste of money and even storage in your workshop. Here are some important tools that you must have.
Steel rulers – be sure to get either six inches or twelve inches steel ruler with fine letter markings.
Folding rulers – a six-inch folding ruler can provide better, and more accurate measurement compared to a retractable steel tape measure.
Machinist square – getting a four inch or a six-inch machinist square is ideal for precisely leaving a crosscut marking into any wood piece. And for your information, this tool can be a very handful tool.
Sliding bevel gauge – it was a sliding bevel that can perform angle marking and measurement.
Marking knife – aside from a 2H pencil, using a marking knife that can leave thin lines can be helpful too.
Double square – this was the best pair for your machinist square as they can be both easily adjusted.
Hook ruler – it was like a tape measuring device that can be used for measuring overhanging wood edges.
Veritas miter hook – this is the best tool for measuring inside dimensions of your woodworks.
Quick corners – it was a tool that helps in marking a circular edge into a wood piece.
Angle guides – this multi-functional tool will give you the most precise angle measurements.
Protractor square – this tool has degree scales that you can use in dealing with angle measurements.
---
Conclusion
Learning the basic tips for woodworking beginners will play a vital role in your journey with woodworking. All these basic tips can be considered as the fundamentals needed by a woodworker.
Once you already know all of these by heart, you will not even notice yourself doing it correctly. And then you can now move on to your first ever woodworking project.
You can watch and read a lot of tutorials suitable for a beginner like you online, I suggest that you start with the easy and simple ones.
Do not get yourself troubled with difficult projects, letting yourself have a hard time is like discouraging yourself alone. Remember that learning is not a race and there might be some cases that you need to take things slowly.