Spray paint may mess up your belongings if not used correctly. However, this kind of paint is commonly used for home decoration. How can we avoid messing up our home? This post will discuss the safest way to spray paint indoors later on.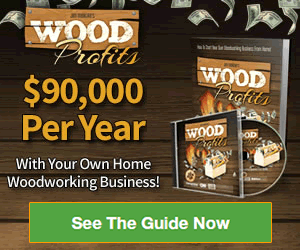 Spraying paint indoors in a proper way can save up your time on a grand scale. It also benefits some health aspects because spray paint contains harsh chemicals.Beautifying the fixtures must not sacrifice other stuff indoors and even human welfare.
Check it out!
Things to remember
Most spray paints are safe for indoor use, but some things must be considered.They help to prevent any health issues caused by the painting formula.Other issues such as small fires and explosions that result from the toxins the paint contains can be prevented too.
Make sure to set up your indoor correctly before spray painting. Cover those items that need not be decorated. Assure proper ventilation by simply opening the windows and doors while at work.
A domestic fan may not be appropriate in drying up spray paint. Better purchase an extraction fan as an alternative.
Techniques to Safely Spray Paint Indoors
Most painters apply unique techniques not to spread spray paint indoors.Some tools help to minimize the time of cleaning up and avoids over-spraying in some areas. We go over the internet and found out some of these techniques to share with you. That includes:
1.
Right Type Of Paint Sprayer
The first technique used by indoor painters is ending up with the right paint sprayer.Making the best choice will affect the entire painting process. You may choose between two sprayers, including a cup sprayer and an airless sprayer.
Cup sprayers are inexpensive and perfect for small projects. You can still achieve an even paint finish, however, it sputters sometimes.
Airless sprayers create more over spray and yet give a smooth finish. It takes lesser time to cover more areas than other sprayers.
Low-pressure sprayers are the best choice for indoor works. It does not work well with thick paints but produces the least amount of paint in a single spray. This avoids over-spraying thereof.
2.
Proper Usage of Sprayer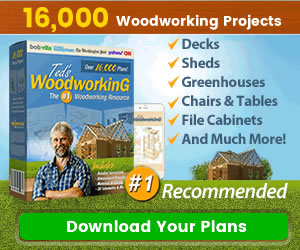 Read the sprayer's direction before use.It discusses how to adjust the paint nozzle to achieve proper consistency. Find out the right distance between the sprayer and the surface you are painting.Maintain the distance for an even finish.Avoid swinging your arm in an arc direction, for it causes uneven results.
3.
Tape Off Areas
This applies on flat surfaces that need to be painted with particular decorations.May it apply on a doorway, cabinet, or a wall. Put a wide painters tape on areas that need not be painted. The paint won't penetrate this type of tape, so safe for indoor use.
Even when you over spray drawers, the objects inside will still be protected. It won't mess up your things, as promised. Removing the tape when the paint has dried up is a time saver. Just be careful in pulling them off.
4.
Large Spray Shelter
Go over online and buy a large spray shelter. It is similar to a camping tent which is intended for spray painting. The spray shelter is responsible for securing the things around from the subject to be painted. There is no need to look for a workshop to spray paint, just perform it on a garage, balcony or everywhere indoors.
It comes flat and pops right up when being used. Place the chair or anything to be painted inside the tent, and then start spray painting.You can simply sit on the floor while painting.
When you are finished, fold the spray shelter and store it in its bag.You may wash it before keeping it in a bag if you want to.
This technique will not cost you extra and yet a very effective way to safely spray paint indoors. If you still worry about over-spraying, put a drop cloth and heavy books at its back bottom edge.
Why should I use spray paint indoors?
Are you now convinced that you may use spray paint safely indoors? Spray paint works faster than using a brush or a roller.That is the reason why many painters are hooked in using spray paint instead of other ways.
Things to avoid
For safer spray paint indoor, here are things you need to avoid while at work:
Check out the wires. Spraying the live wires may cause sparks and small fire indoors.
Do not spray on electrical devices. Better unplug the power outlets before painting to ensure safety. s
Avoid the light bulbs along the way, as it may harm the household to a great extent.
Final Words
Anyone can spray paint indoors while keeping in mind the safety of the household and other things.There are several ways to prevent the harmful effects of spray paint on other pieces of stuff indoors, such as mentioned earlier.
The next thing to consider is the safety precautions in disposing of spray cans.After taking care of your indoor, have a concern also to the environment by properly disposing of spray cans.
Do you have other techniques to avoid messing up indoors using spray paint? Share it with us!