Buying a new set of furniture could demand extra money. Why not just update the old furniture into something useful and still durable? So many DIY projects are now invading online, and it includes updating the old tables. You have done no mistake in clicking this post, as we will be sharing some kitchen table makeover you might try.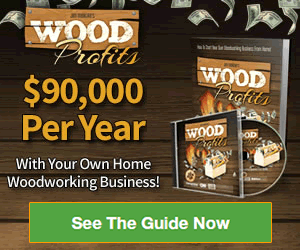 Remodeling a dining room table is so exciting. It brings out new life into the room and could catch the attention of your guests.This action only requires a minimum investment as compared to buying new stuff. Plus, you can select what kind of look you want from the list of DIY kitchen table ideas online.Such table designs can match to every dining room décor, so pick what is best for your kitchen's look.
7 DIY Kitchen Table Makeovers
As promised, we collected some ideas in transforming a kitchen table into something new. With only a few cents, all the necessary tools are on your hand to get started. We cannot say the process will be easy for you, but the final look would surely amaze you.
Here are seven ways to upgrade old tables in your home:
1.
DIY Stained and Stenciled Kitchen Table Makeover
Let us start with a personalized table makeover. Search for your favorite quote to be written on the table later on. This is perfect for a rustic wooden table top that will soon achieve a vintage vibe. It demands a bit of calligraphic skills for you to be satisfied with its final look.
Smooth out the old table for a better outcome. Download clipart of what you want to write on the table.Use an overhead projector to easily trace the letters onto the wood.It may hurt your back in finishing the work, but that would be worth it.Wipe off the excess by using a chip brush.
The result is mind-blowing like an antique table from years ago. It is so perfect for coffee dates and dinner with your loved one.Avoid putting many accessories over the table not to hide the written message.
2.
Chalk Paint and Wood Stain Kitchen Table Makeover
Using chalk paint will give your dining table a new life. Outdated furniture at home will not turn into waste by doing this makeover idea.
The old stain of the table must be removed by using a hand sander or other effective tools in removing furniture stains.Clean the table until all the mess is removed.Make sure the surface is smooth out.
Continue to the staining process but beforehand, apply a pre-stain wood conditioner for better application of stain. Let it dry for hours and then again,clean the surface.Cover the stained parts and start painting the legs of the table with chalk paint.
The final process is to seal the table with three coats of polycrylicprotective finish. There must be drying time between coats.Use a synthetic brush and do not shake but just stir the paint to avoid causing bubbles.Do this in a well-ventilated room as the paint has a strong smell.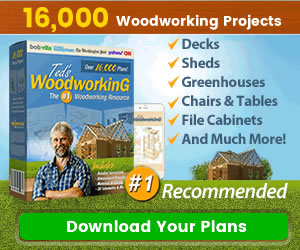 Another option to seal the table is a chalk paint wax and water-based topcoat.But the best option is really polycrylicin terms of durability.
3.
Repaint Kitchen Table Makeover
The most popular way to breathe new life to a dining table is by repainting its surface.Think of the best color that will still complement your kitchen décor. Nothing else is to worry about except for buying high-quality paint and brushes to get started.
Be sure the top and the base of the table has a coordinating finish. Best color combinations could be a dark and light color, never in common to avoid plain-looking table.
It is so simple to make. Just think of colors that will match the dining vibe. First is to remove the old paint on the table and smooth out its surface. Apply your chosen paint color in one direction to bring out the best outcome.
Anyways, this makeover idea allows several alterations whenever you feel to change the kitchen's façade. There are days you want darker tables, and days to crave for brighter colors.With that mood changes,recoating is the best.
4.
Aged-Look Kitchen Table Makeover
Sometimes we just want a simple-looking dining table and this aged-look makeover could satisfy that desire. It is named after how a table will look after the transformation but in a beautiful way.
At first glance, the dining table might look covered in dust which can be awful to some homeowners. It makes this kitchen table design more unique than the others.It is not really dusty but just stylish.
Clean the old table by smoothing out its surface to start this makeover. Paint its surface with a light color finish and then stain the top. To finally achieve the aged-look, apply a whitewash as the topcoat.
This is a nice looking kitchen table makeover that even beginners can try. You can place a vase décor on top of the table for a better outcome.
5.
Paisley Stenciled Kitchen Table Makeover
This makeover for dining tables is a bit artsy as compared to the previous ideas. If your table seems boring, you must give a try with a paisley stenciled design. It is not suitable for beginners, but it will definitely work for someone who has a creative mind.
Prepare a homemade stencil or seek online for samples to imitate. Lay down the stencil onto the table and secure it with a piece of tape to keep in place. Get an eggshell latex paint and a foam roller to get started.
Be careful not to apply too much paint to prevent an inconsistent finish.Do not pour the paint directly on the table as it can be messy.Let the paint dry for a couple of minutes and then sand the table's surface for a smoother finish.
You may stain the surface for a classier look by applying two coats of stain. Leave the legs of the table as plain as white, not to over-design the furniture.
6.
DIY Rustic Kitchen Table Makeover
Small dining tables are perfect for a DIY rustic makeover.The rustic design idea is commonly applied on bedside tables, but can also work for the kitchen furniture. It will only cost below $25 to enjoy the end product. But, if you already have a table, the cost shall be minimized greatly.
All you need to do is to buy a stain. A darker stain is advisable to achieve a rustic color design on your table.We are not sure whether the market offers particular rusty colored paint or not. If so, then it would be better.
7.
DIY Zinc Kitchen Table Makeover
This last option has to offer a metallic look on dining tables.It is designed with a classy look that could match every kitchen décor. The needed cost might be higher than the other table makeover ideas due to the materials required.
Buy an acrylic paint, furniture wax, faux finishing glaze, metallic paints, and of course a brush to use for the entire makeover session.
The old table must undergo light sanding until all its edges are smooth out. Apply a tinted primer by using a foam roller and then top with metallic paint. Mix the faux finishing glaze to the acrylic paints. They must be mixed in three different bowls, one on each acrylic paint color, including black, white, and pearl white.
Test the mixture by having strokes on an old clean shirt. You must achieve an acid-washed-zinc color design. Then, apply it on the table's surface. Seal the surface with furniture wax for a durable finish, and so spilling something over the table could not be a problem any longer.
Paint the table's legs with white to support the zinc-like design tabletop.
Final Words
We guess you are now ready to do some makeover with your kitchen table at home.It would be a great past time to start a new project with an item of home furniture. Only creativity is what remodeling of an old table requires, aside from the cost.
The best thing is, it minimizes the cost of buying a new dining table by only preparing some tools.Among the above DIY table makeover is a continuing list of creative ways to redo your kitchen table.
Share how does your table transformation experience ended up below.Your project might encourage someone to be not afraid of doing something new.