Our kitchen cabinets play a big role in organizing our food, the tools we use for cooking, and everything that we utilize in the kitchen such as kitchen utensils, dishes and silverware. Other than this main function, they also give an accent to the theme of your kitchen, and the totality of your home. This is why how it looks and its overall design are considered carefully and to prolong their beauty, proper maintenance is also a must.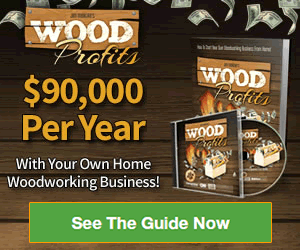 But no matter how much we take care of them, they tend to lose their shine, and beauty overtime. The good thing is, there is still a way to revive their appearance or even make them look better and that is through painting them.
It seems, painting our kitchen cabinets is not only an option to revitalize their elegance, it is also a good way to refashion or upgrade them in accordance with our likings. Also, thanks to the many resources, ideas and suggestions available, improving your kitchen cabinets by yourselves is now possible. And to help you with this, we will teach you how to paint kitchen cabinets with ease and less worries. In addition, we will also provide you with useful tips in caring for your cabinets properly.
Things to Consider Before Painting your Kitchen Cabinets
Before moving to the actual process, you should bear in mind some important things in order to get the most desirable result.
---
1.

Consider the wood your kitchen cabinet is made of
Not everyone pays much attention to the type of wood the kitchen cabinet is made of. This is somehow normal and not much of a problem for most. But when you decide to paint the cabinet by yourself, knowing the type of wood used is a must. The preparations, types of paint that you should use, and the finish vary on each type of wood.
---
2.

Get paint based on your cabinet's material
As mentioned, the type of wood would be your basis in choosing the paint that you are going to use.
MDF (medium-density fiberboard) is commonly used in storage and cabinet projects because of its durability and cost. If your cabinet is made of this material, the best paint to use is oil-based. You can also use latex paint or non-water based acrylic paint as an alternative. Just make sure to avoid water-based paint.
Choosing paint for wood cabinets is not much of a work because almost all types of paint work on it pretty well. The only thing that matters is how you prepare the surface before painting.
It is somehow complicated to paint laminate cabinets because of the shiny surface. Oil-based or latex-based paint is commonly used to paint them. But before that, make sure to use a good bonding primer to prepare the surface.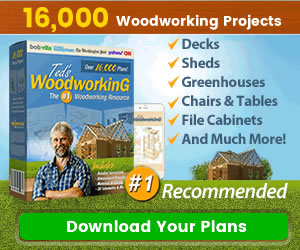 For veneer cabinets, latex paint is often the best choice in order to retain its shine. but it also takes a great primer and good sanding process to be able to do this.
---
3.

Choose the right paint brush
When painting your cabinets, you can either do it with a brush, a roller or a spray. But each corresponds to a certain information that one must know.
Rollers could be the best choice for most beginners. It is recommended to use a mini-roller that is made of foam sleeves or mohair. These materials can help minimize particles and they also don't shed.
Using a paintbrush could be challenging but if you are ready to take it on, go for it. If you aim water-based finish, choose a synthetic bristle brush. For a fine finish, use a softer brush.
You might think of it as the best option. It gives a smoother finish and can finish the work in no time.But this process takes a lot of risks especially if you are first-timer. So you make sure to practice before opting for this way.
---
4.

Consider and prepare the things that you might need
In order to move on with your project without delays, make sure that you have all the essential things beforehand. That includes the paint, the primer and the brush. But other than those things, it is also necessary for you to have and prepare one or some of the following depending on the material you are painting:
Rosin paper – you can use it to cover counter tops to keep paint off them.
Grease cutting solutions – this is what you will use to remove the grease from the cabinet's surface before painting.
Spackling compound – this is used to cover cracks, holes or dents on the surface.
Painter's pyramid – is a tool in which you can settle something and paint all its sides at the same time.
Painter's tape – will be used to cover selected surfaces.
Sponge brushes – you can use it to remove paint buildup along the edges of the cabinet.
Paper cone filler – is used to filter paint and remove big particles for a smoother finish.
---
5.

Time Frame
This is another thing that must be put into considerations. To get the best result of your project, set an achievable time frame. This is to allow you to contemplate on your project and set your expectations. In addition, it will help you manage your time so you can be more productive and result-oriented.
A step-by-step guide on How to Paint Kitchen Cabinet Successfully
After much considerations and preparations, it is time to start working on your kitchen cabinet and giving it a new face. From preparing the cabinet to finishing them with paint, make sure not to skip any of these steps and you'll surely get the outcome that you like.
Preparing the Kitchen Cabinet
Remove everything from the cabinet and make sure it is empty. Organize the things that you take out of it by putting them in a box.
Once its empty, start detaching the doors from the hinges, the drawers, knobs as well as the hardware.
Don't forget to organize the parts of the cabinet that you remove. This is to make sure that you can put them back in their respective places correctly. It would help to prepare a layout of your cabinet and mark the corresponding places with numbers.
The next thing you should do is to clean your cabinet inside and out thoroughly. You can use your usual way of cleaning it. Use the grease cutting solutions to remove any grease.
Cover the hinges, and the hardware with painter's tape. At the same time, use the rosin paper to cover the counter tops of other surfaces that might take the paint's mess in the process.
Check for dents and holes and fix them using the spackling compound. After that, start sanding the hard part as well as the edges and smoothen the surface. Just be careful not to overdo it.
After sanding, clean the cabinet again and make sure that no dust is left before starting with the primer.
Applying the Primer
Start with the primer. Your primer sets the surface and prepare it for painting. It also makes the paint adhere effectively, so make sure that it is applied evenly. You should start painting the inside part of the cabinet and work from the back part to the front.
Use a paint brush to apply primer in corners and edges, and use a mini-roller for wider surfaces to make the application quick.After applying the primer on the cabinet, check it and remove any buildup using the roller and the brush.
Apply primer on the doors, and drawers. Lay them on a painter's pyramid so you can easily paint all sides. It is recommended that you start from the back side of the door first, then the front. It is also better to skip painting the sides and bottom as they tend to stick to the frames when attached.
Dry them in accordance with the primer's instructions.
Painting the Cabinet
When all the surface is dry, you can start applying the paint. Mainly, the strokes of your paint should follow the pattern of the wood. You also have to make the strokes uniform to be able to get a smoother finish. Apply thin coats at first. Start painting the edges in the inside part of the cabinet and work towards the frames. Use smooth brushes to evenly apply paints in corners and mini-roller for flat surface. Remove any buildup in corners and edges using the sponge paint.
Do the same process in all the cabinets and make sure to lay them off every time you finish painting.
Work on the doors and drawers the same way as you did with the primer. Paint the back side of the door, then towards the front. For the drawers, start with the inside part.
Dry them completely. It is important not to rush. The paint sticks well if the surface is completely dry before applying another coat.
Apply the finishing coat as you did with the first coat.
Dry everything completely before reassembling your cabinet. Use your layout as your guide to put everything back in place easily and correctly.
Tips in maintaining your kitchen
It would be nice to give a new look to your kitchen cabinet, but it would be nicer if we wouldn't be required to do it very often. One way to do so is to make sure you are taking care of your cabinet well. Here are some tips on how you can do that.
One of the secrets is the paint. Choose paint that is specially formulated for woodwork and cabinets.Semi-gloss, gloss or satin paint is recommended because they are easy to wipe and clean and they can withstand physical impacts and liquid and food splashes.
Clean your cabinets thoroughly and consistently to avoid stain buildups which may ruin your cabinet's appearance.
Keep your cabinets away from moisture.
Avoid using cleaners with harsh chemicals. They may cause discoloration and may have an impact to the cabinet's materials.
Repair scratches and nicks as promptly as possible.
Always keep the drawers and cabinet doors close. In addition, don't slam them closed as it may cause chips and dings.
It is also recommended to wax your cabinets at least once in 6 months to give it a protective barrier against oil, and moisture buildup.
Final Say:
No matter how big or small, we should always take care and maintain our thing at home. Beautifying and taking care of them are two big steps which you can do alternately. Whichever you choose, make sure to follow the steps given and you will surely get the finest results.