If you like vintage, then you will love wooden signs!
Worn out woods are so in today. From the modern style that we have now, the vintage vibes give you the feeling of a true home. The more rustic the design is the more interesting and unique it becomes.  Using old woods not only help you save from buying a new one but also give you a customized and one-of-a-kind decoration.
Start from scratch…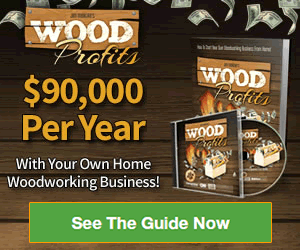 So the first thing you need to do is to think of the words or phrases that you want to put on your wooden sign. It could be names, places, your favorite quotations, or anything under the sun. If you are planning to sell your works, it's better to have different techniques like using stencils, stickers, print-outs, or if you are a good artist, then carving is perfect.
---
How to Make Vintage Signs using Stencils
Tools and Materials:
Wood
Stain
Stencil
Paint
Spray Adhesive
Foam Brush
Sandpaper
Step-by-step Process:
Let's start by using any piece of wood. The measurements of the wood will be based on your preferences if you want to make it big or small. Using sandpaper, smoothen the surface and edges to make sure there are no splinters. Remove the dust using a damp cloth.
Stain your wood, and then let it dry for 30 – 60 minutes.
Choose any color you want. Apply it all over your wood with one to two coats. Since we are aiming for the vintage look, just lightly use the damp cloth to distress the paint.
Put the stencil in the wood and use spray adhesive to hold it in place.
Using your foam brush, gently dab the paint onto your stencil. When you're done, you can just peel the stencil off and let the paint dry.
---
How to Make Vintage Signs using Stickers
 Tools and Materials:
Wood
Lettered Stickers
Knobs
Spray Paint
Hot Glue
Sandpaper
Stain
Step-by-step Process:
Stain a piece of wood, or you could also try spray paint the whole board before placing the letters to make its color pop.
Once it dried, arrange the letter based on what word or phrase you're going to use and make sure it's stuck nice and firm. It's better to use thicker stickers because they are easier to peel off, same with vinyl. Then spray paint nicely on your board to achieve even coat; any color would do.
When the paint is already dry, peel off the stickers. If you want to make it look rustic, take a piece of sandpaper and roughed up the edges.
Lastly, place the knobs on your wood sign. If you want to drill a hole and screw them, it's fine. But for this one, the knobs are actually glued to the board.
---
How to Make Vintage Signs using Print-outs
Tools and Materials:
Wood
Print-out word
Marker
Tape
Paint
Sandpaper
Polyutherane
Step-by-step Process:
Print out a word with the font and size that you want. Cut it out with the same size of your preferred piece of wood.
Taped it down onto your wood and using a marker traced the outer edges of the letters.
Remove the paper then start to paint in between lines in any color that you like. Apply two coats of paint to make it clearer.
Get the sandpaper and start sanding the surface including the letters and edges.
Finish the wood with polyutherane to make it a little glossy.
---
How to Make Vintage Signs using Carving
Tools and Materials:
Any wood that is good for carving (cedar, cypress or basswood)
Handheld jigsaw
Dremel tool
Router
Assorted chisels
Sandpaper
Enamel paint
Clear Varnish
Brush
Colored marker
Carbon paper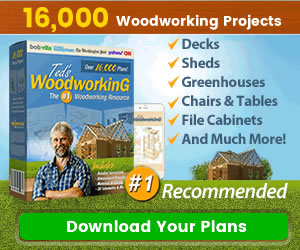 Step-by-step Process:
Design a sign layout using any graphics program on your computer. Make sure to leave enough spaces between the lettering and the edge of the sign. One useful tip is to use a font style that is easy to carve, and the size is up to you.
Prepare the wood by sanding it using sandpaper or an electric sander for a more finish result.
Print out your design layout, it would be better if you can only print its outline to make the tracing easy.
Using carbon paper and colored marker, trace the lettering. The colored marker is easier to see compared to black. Another way is to print your layout in reverse using a laser printer then brushes it with acetone before you transfer it to the wood using a spoon to rub on the surface.
The next step is carving, but before you start please take note of this reminders; make sure that the chisels should always be as sharp as possible, avoid carving towards your body, do not put your fingers in front of the chisel, and use a non slip rubber mat as a support to keep your wood from moving.
Once you finished carving, cut the wood corners using a handheld
Using a Dremel tool with a router put a rounder bevel around the wood edges.
Paint the cut out with enamel paint then brush with several coats of varnish with lightly sanding in between coats.
---
Tips for Wood Signing
If you plan to put your sign outside, make sure to use paints that are weather-resistant and apply a protective coating on top to preserve its color and design.
Staining can give you a beautiful surface for you design If you like to retain the grain of the wood. Apply multiple layers of coats to make it brighter.
For a cleaner look, hide the parts that you're not going to paint with tape, just make sure to peel it off gently to avoid chipping or removing the paint.
To make the words stand out, use a different color to outline the edges of the letter using thing brush, this way your lettering will look marked.
In using stencils, don't forget to brush small holes as it is part of the letters. You can also outline the edges of the letter as part of your design.
Carving takes time, so it's good if you could try it first on a scrap wood or watch videos on how to carve for beginners.
---
Conclusion
We all know that woodworking is not an easy task. It takes a lot of hard works and patience. Although it looks like as easy as ABC, wood signing requires a bit of an artist in you. It's not like you're writing on a piece of paper and trash it if you're not satisfied. Before you can have a piece of wood to use, you need to cut, sand and stain it, and doing it all over again can sure add tears to your work.
---
How to sell my work?
To be successful in making a wood sign you need to have an excellent sense of typography and composition. You should know how to put and combine words that are pleasing to the eye and will attract its readers. Use text and graphic designs that are clever and unique. Best designs are results of a talented mind and a gifted hand.
Try it now and share your experience in the comments section!