If you like woodworking, did you know there are people that would pay you for the stuff you make? If not, check out these tips on how to make wood projects that sell.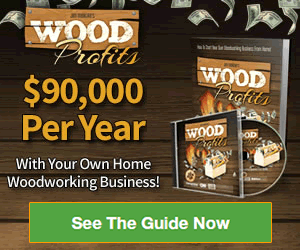 It seems like we always need a few extra dollars to either get us through the month or do something special. If you are a woodworker at any skill level, why not take something you can do as a hobby and turn it into a side hustle that you can make a few extra bucks on?
Heck, if you are serious about, you could probably turn it into a full fledged business. So what do you make out of wood that you can sell for a profit?
The sheer variety of things you can make with wood is mind boggling, which is why it is very important to for you to make up your mind on what to make and what not to make.
It is true that creating products from both softwood and hardwood can be a great way to make profits, but choosing the right products to make would definitely help you succeed. In this article, let's explore the useful tips on how to create wood projects that sell.
Tips on how to make wood projects that sell
Tip #1: Start with something simple
Passion alone won't get you through. You need to find out if you are making something other people want. In order to figure out whether others love it as much as you do, you need to do a little research. This skill can be later used for earning purposes so you can start with simple stuff. Allow yourself to discover the things like bar stools, rolling pins, benches, and the like before going through stuff like carved or engraved tables and chairs.
Additionally, you can list down simple wooden things that are commonly used in the kitchens. Do not go to the higher level yet instead, start off on working for ordinary kitchen items like cutting board.
Where do you find what people are buying? Go online and find out. Go to places like etsy or even Amazon. You don't want to copy the exact same thing, you want to see what is selling and see if you can do something similar that is better or has a different angle.
Tip #2: Choose the right kind of woods
On creating wood products that sell, you need to have the basic understanding of all types of woods that are appropriate for specific projects. Softwood is certainly not the same as hardwood, they tend to be less expensive and more renewable compared to hardwoods. The type of wood that is used for the project can contribute to the overall price of the products.
For example, hardwood materials are expensive so, you can label the wood product with a higher price. Softwood is great for projects like furniture and decks while hardwood, as it is versatile, is best for accent pieces.
Tip #3: Choosing the right tools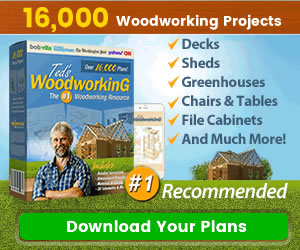 Creating wood projects with the proper tools or workbench plays a vital role in the outcome of the project's effectiveness and saleability. Of course, poorly made furniture or any wood-based items isn't going to sell but quality ones can. If your passion is for woodworking, you must know that choosing the right specialized tools for a specific project is very important.
Tip #4: Using different and suitable techniques
For gluing, cutting to finishing, there are different ways a wood crafter or worker can learn to improve their wood projects. Particularly to detail works like molding, inlays, hinges, and so on. So, if you want your projects to sell, make sure to measure everything twice because one mistake can ruin your project.
Tip #5: Research about the wood products market
In order to stay at the top of your woodworks, you should always search for the 'what is in' in the wood project scenes. Ask yourself questions like what is the one thing that you do differently from your competitors? If you find it, run with it. Differentiating your products can grab your potential prospect's attention that could initiate engagement and help you make the sale.
Tip #6: Get your customer's opinion
Obtaining an unprejudiced feedback on your projects from your customer will help you know what to make and what to improve. If they do like your wood products, they will most likely to display or use it proudly. Having a positive feedback will not only result in possible sales but it also enhances your woodworking skills.
Tip #7: Create your own niche
One of the most overlooked tips on how to make wood projects that sell is that many woodworkers tend to sell only one item to their customer. If you really want to obtain top dollars or profits, you need to experiment, make changes, and develop your niche. In this way, customers will have different options to choose from to your wood products.
Conclusion:
Making profits from different wood projects requires numerous trial and error process which is true to any venture or endeavours. But arming yourself with proper knowledge about the techniques and tools and how to apply them to you craft improves your build a lot. Listening to your clients and learning their behaviour by acquiring customer's feedback could improve your design. And most importantly – the passion and love for woodworking should always be burning to bring out the creative juice in you.