A kitchen is one of the most critical areas in a home. It is a place where our meals are prepared. The style of your kitchen or its theme is of utmost importance. This adds to the overall look of your home and also how you feel.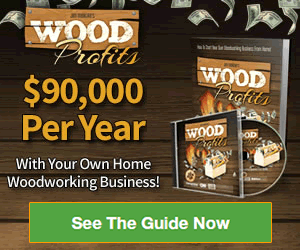 It is believed that if one is surrounded by everything he loves, he will surely be happy. Besides, the mood will also be improved. Rustic wood signs have been around for an extended period. Technology is significantly changing and everything done today is too changing as compared to ancient times.
Nowadays, the technology used in making these signs has dramatically changed. While in ancient times, people normally designed signs by use of their hands, currently, laser engraving and machines are used to make your design a reality.
There is a wider variety of wood to choose from to make the desired sign for your kitchen. Finished signs will last for a very long time with proper maintenance, of course. Ensure that you take care of designed signs effectively and paint them once you notice them fading.
Modelling your kitchen with rustic wood signs is the best thing you can ever do. This will enhance your home's appearance and more so in the kitchen. These signs have become popular in this new era.
Most the people are doing everything possible to at least make their home look stunning. By use of the rustic wood signs, you will undoubtedly get what you desired for. Wood is a natural product, and as such, your home will have that sense of naturalness.
Furthermore, a relaxing and pleasing atmosphere is created with these rustic wood signs. Wood signs, having a natural charm, they too have a design versatility. They can be elegant, charming, modern or bold.
Apart from being used in kitchens, they are also highly used in restaurants, and shops mainly to attract customers.
In a home, they are used in decoration to make your home look splendid. So, how do you make rustic wood signs for your kitchen? Making these signs is not that hard. You are only required to have the materials, and know the basics. From there, you will be good to go.
To get the best signs, take your time and do your best. Here are essential guides you ought to follow;
How To Make Rustic Wood Furniture For Your Kitchen
Cut the boards
The first step of making rustic wood signs for your kitchen is by cutting the boards of the same size. Different sizes can also be used if you want a perfect look.
Create the Sign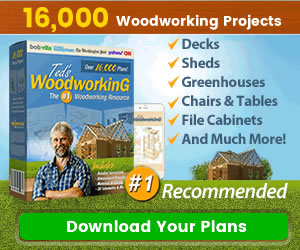 After cutting the board into sizes you want, you then create the signs that will fit into the boards. You will ensure this by measuring the board size and the sign.
Painting the sign
Use stencils to write information that you would like to put in your signs. Use dark and easy to read colours that will be seen even when one is from a far distance. Colours like red, or white can be used.
Make sure that the words can easily be seen by aged people who have poor eyesight. Try to be concise and not overfill the sign area, as this may not be as effective.
Leave the paint to dry well
After writing your signs on the wood, leave them to dry well.
Finish
After the paint has dried, you can pin them in specific places you want.
Why Rustic Wood Signs Are Ideal
Brings A Natural Connection
The warmth aspect brought by wood helps in creating a relaxing and more welcoming space in your kitchen. These signs surely complement nature and as such, brings naturalness in your home.
Increases the appeal of your home
Rustic wood signs are vital since they enhance the appeal of your home. Your kitchen will look beautiful, which will also increase your whole house' appeal.
Making rustic wood signs for your kitchen is relatively simple. Besides, the signs will enable one to see where a specific kitchen material is being kept. Apart from acting as a direction, it will make your kitchen look lovely. You should thus add some character to your space with the wood signs!
Watch this tutorial from Youtube