One of the woodworking projects you could try this coming summer is to make homemade wood stains. It adds beauty to your usual deck to match the interior and exterior of the house. We will show you how to make a DIY wood stain in a bit.
DIY Wood Stain Explained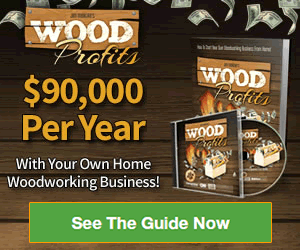 You may use different ingredients to make a wood stain. It can be a metallic-based or plant-based stain, whichever is easier to get to.There are store-bought wood stains made of chemicals, which are not ideal for many.
However, the DIY wood stain has a problem with consistency wherein mixing a large batch could be a solution.They also require heavy coverage as it easily fades when exposed to sunlight. Vinegar-based stain produces bad smell especially when applied indoor, but proper airflow prevents it to happen.
On the positive side, DIY wood stains are easy to make to see the magic.It only takes a day to finish a mixture. The recipes are available at home and no need to spend extra money. It will be similar to commercial wood stains that give a distinctive look at woods.
Better record your DIY ingredients to duplicate the same mixture later. It would be impossible to end up with the same stain twice.
The Five Recipes in Making DIY Wood Stain
Go over your house and see which recipes below already exist to lessen the cost. You may choose between some good examples of recipes in making a wood stain.Let's get it started!
Recipe #1.
Vinegar and Steel Wool
Vinegar can dissolve iron to form a soluble substance. In connection with the staining process, the produced substance reacts in the wood by forming various shades.
Get a jar on where to place the non-soapy steel wool. Soak it with the vinegar for 24-hours and then remove the steel wool afterward.
The result will depend on the acidity level of the vinegar. Higher acidity means darker stain, like apple cedar or white vinegar.
Recipe #2.
Coffee or Tea
Natural dyes like coffee or tea quickly fade away in the sunlight, unlike those made of chemicals. It requires more than one coat to get the desired stain color.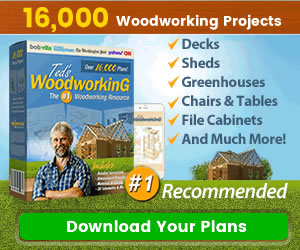 First, you need to brew a coffee or tea four times stronger than your usual coffee drink. Let it cool. Look for a clean rag and then dip into the mixture. Test how dark it will be on a block of scrapwood.
This recipe works to add tannins to the wood and not as the main wood stain. It helps to make stains darker when applied after the first coat dries. Overall, coffee or tea works best with basic stains.
Recipe #3.
Vinegar and Rusty Nails
Rusty nails dissolve slower than steel wool, and so produce a lighter brown color stain.The process is similar to the first recipe.
Fill in the jar with vinegar and then soak the rusty nails. Wait for several days until the vinegar has darkened.
Brush the DIY stain on a piece of wood to test its effectivity. The result is dramatic at first until it dries up and turns into silvery gray color.The additional stain will bring almost a black finish.
Recipe #4.
Walnut Husks
Walnut husk is an old-fashioned stain recipe up to now. Households with a walnut tree at their backyard are better off.
It has a high concentration of tannins as compared to coffee or tea. The stain coming out of walnut husk is quite darker than anything else's.
Gather walnut husks, as many as you can, and then let it dry. Afterward, soak the dried hulls in a jar of water for a couple of days. Wait until the water turns into dark brown color.Strain the liquid and start brushing it onto the wood.
When you fail to dry up the hulls, the result will be murky green color instead of dark brown.
Recipe #5.
Water-Based Ink
If you want to achieve colorful wood stains, go for water-based inks. It does not cover up the wood grain look. They are non-toxic, unlike the other paints.
Water-based ink will not take effect on unfinished wood. The wood must be sanded before application.You better test the formula in a scrap wood first before the actual wood.
Most people mix the water-based ink with diluted acrylic paint to add color. The equal ratio must be applied. Exterior paints are a better choice for consistency.
Conclusion
To sum it all,decorating your furniture can be as simple as putting on a DIY wood stain.Choose between the recipes provided which will work best for you.The process only takes a few days to achieve a commercial-like wood stain.
Plus, no need to suffer from harsh chemical odor while staining the woods.The advantage of using a DIY wood stain crashes down the negatives that only talk about consistency.
Now that you know the best ingredients in making a wood stain at home,why won't you try things out?Start on your deck and next to your home furniture. Do share your experience in the comment section!