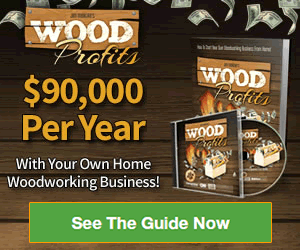 Floating shelves are certainly one of the best types of furniture that you can get for your newly built or renovated home. However, hiring someone to do it for you will not come cheap. So, to help save some money, you might want to consider making a DIY floating shelf.
So, in this article, we'll teach you how you can do your own floating shelf without spending too much money on the service of workers.
Steps on How to Make DIY Floating Shelves
Before we start, here are the materials you'll need when making your very own floating shelf at home. Now, first you'll need a:
2" by 8" by 8 ft southern yellow lumber, you can either use small or large type lumber.
½ inch dowel (36-inch rod)
Three 1-inch wood screws for safety
A Minwax pre-stain wood conditioner
A Minwax gel stain
A spray paint grip
A Minwax polyurethane spray, and
Six 3-inch wood screws for mounting on the wall
Now, here's how you can use all these materials to make your very own DIY floating shelf:
Step 1

:
If you bought large lumber, you may want to cut into three equal parts which would be the shelves sizes. Therefore, the sizes of your floating shelves will depend on your needs and the available space on your wall. Tools are not exactly required, but if you need something like a tape measure, then feel free to use it to accurately measure the shelf your about to make.
Step 2

:
Next, you'll have to cut 4-inch dowels on a 36-inch rod which would end you up with up to 9 pieces. Therefore, you'll have to use 3 pieces of 4-inch dowels on each shelf. These cut up dowels, can be useful in securing the shelves on the wall.
Step 3

:
Once you are done with the dowels, go back to the three shelves you have cut and put a line on it where you'll place the dowels. Make sure to evenly line each shelf so that it also sticks evenly on your house's wall. To guide you in lining the shelves, you should put a mark in the middle part of the lumber and then about 2 inches from the edge on both ends of the lumber.
Step 4

:
After evenly lining three locations on the lumber, put a mark on the middle of the line where you'll put a hole in it to place in the dowels. To make a hole on each shelf, you should use a half-inch drill bit and drill on the center of the line you made earlier, which is right on top of the center marks you made. After drilling in the holes, make sure to clean the shelf by sanding the drilled area with an orbital sander if you have one, but if you don't, you can use a sandpaper instead.
Step 5

: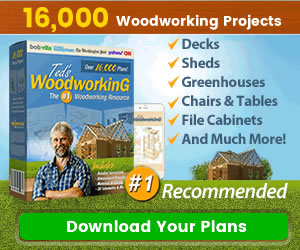 If you have a circular saw, cut 1-inch and a half from the shelf that you have made which would be used to lock in the shelves. But make sure to cut the side where you have drilled the holes in for the dowels. After cutting 1 ½ inch of the shelf, bring in the 4-inch dowels you have made as you'll use it to lock in the leftover over the shelf.
Moreover, you'll have to sand out the 2 ½ inch part of the dowels you made until it can easily slide in and out of the shelf. But be careful not to overdo it.
Step 6

:
Once you're done with the dowels, you can start sanding off the shelves and coating it with the Minwax pre-stain wood conditioner, this would help stop the formation of blotches on your stain. Once you are done coating the shelves with wood conditioner, you can then sand it off again after drying and then coat it with the gel stain.
Step 7

:
And last but not the least, you can now screw in the 1 ½ inch shelves that you cut on the wall and secure it with a wood screw. This way, the shelves won't fall off when you place something heavy on it.
And there you have it, now you have your own DIY floating shelf on your household without spending too much money. To make this guide much easier to follow, you can watch the tutorial video here.
---
Conclusion:
Designing and filling on your house with furniture doesn't mean that you'll also have to spend hundreds of bucks for it, as you can possibly do it on your own as long as you the time, tools, and right materials for it. Therefore, go spend some time making a few types of furniture for your household if you have the time for it.