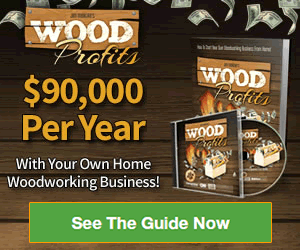 Today we're going to show you how to make a wood picture frame from repurposed wood. Why repurposed wood?
There's two great things about making things out of repurposed wood:
1) The satisfaction of making the project and
2) Knowing that you put something to good use.  Pallet projects will somehow remind you of mobile home because of their affordability and unlimited potential. You can absolutely make anything out of pallets – like wooden picture frames.
In this article, we've collected some of the best how to videos to create your own wooden picture frame that is made from pallets and other types of woods. Let's get started!
Pallet Wood Picture Frame
This easy yet classy wooden picture frame that is made from pallet wood will surely treasures the memories in each photos.
Easy and Beautiful Picture Frames Any Woodworker Can Make
If you just started in making woodworking projects, then making this elegant wooden picture frame is an ideal choice for your very first project – it is super easy.
How to make a frame from reclaimed wood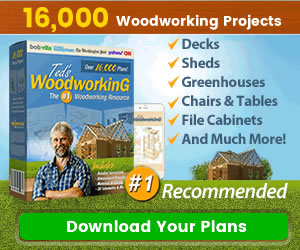 This simple and easy to make picture frame made from reclaimed wood is perfect for presents while not sacrificing your budget.
Art Woodworking how to make a wood picture frame with French cleat system by Jon Peters
Follow this instructional video to make frames for a set of Japanese print block while using the French Cleat system to hang the frames – super easy to make.
Make a rustic picture frame with pallet wood
Using the good old pallet woods from their backyard, this man made a beautifully crafted rustic picture frame.
How to Make a Frame out of a Pallet! – Frame a Map or Picture
Treasure your maps or any old pictures with these DIY picture frame that is made out of pallet wood. The perfect project for both amateur and professional woodworkers.
Make a heart-in-a-heart picture frame with wood
If you're looking for the perfect present for someone you love, then make this cute heart-in-a-heart wooden picture frame now.
DIY log picture frame
Nature lover will surely love this easy picture frame made from a fallen branch. It's simple yet awesome house for those memorable pictures.
How to: DIY Make your own rustic picture frame using reclaimed pallet wood
Another awesome picture frame made out of reclaimed pallet wood that adds beauty in the wall of your home.
How to make a Barnwood Picture Frame
This one uses barnwood as the main material on this classy and easy to make wooden picture frame.
How to make a Popsicle Stick Picture Frame?
Technically, Popsicle sticks are still made from wood. So, try this one out and surprise your BFF with a creative picture frame now.
DIY Picture Frame | Axe Family
This one is super easy to make as it only uses driftwoods or any type of woods that are available in your backyard.
How to Make an Easy Frame for Canvas Art
Love you art? Follow these instructional video on how to create a wooden frame to house your canvas art.
Conclusion:
There are a lot of different ways on how to make the perfect wooden pictures frames – and each one of them can add aesthetic look in your homes and treasures the most memorable moments incorporated in every picture housed in each of these creative picture frames made from different woods.
So, grab your materials now and start crafting.