The rustic charm of shiplap has paved its way to its popularity nowadays. Not only it gives the elegance of a rustic-themed house, but also it gives your modern spaces a unique and accented beauty. The convenience, economy and beauty of shiplap can make any part of your home a real deal.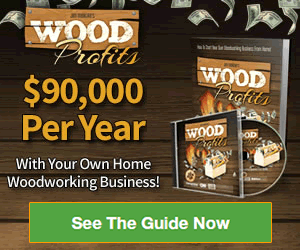 It can be an accent to the wall or the ceiling of your living room, kitchen, bedroom, dining room and more. There are those who ask if shiplap is also safe to be installed in wet places like the bathroom. Well, the answer is, "yes", provided that it is installed properly.
A shiplap wall in your bathroom offers numerous advantages. Other than it makes the bathroom looks appealing with its unique design, shiplap is known to produce a warm atmosphere especially in the cold seasons.
The horizontal design can also make your bathroom look spacious. Moreover, shiplap is easy to make and install. If you are looking into upgrading your bathroom wall with shiplap, keep reading and we will be giving instructions on how to make a shiplap wall for your bathroom.
A Step-by-Step Guide in Making a Shiplap Wall for your Bathroom
Getting someone to work on a shiplap wall for your bathroom would be nice, but if you are into personalizing your own space, that is also possible. Follow the following steps and make your comfort space more comfortable and attractive.
1.

Take things into considerations
Before working on a project, the first thing that people usually do is prepare the materials that they will be needing. But for this project, some things must be considered before that. One is to determine which part of your bathroom wall you would like to shiplap.
We would suggest avoiding the part which is always touched by water as wood can be vulnerable to too much moisture. Once done, start getting the measurements of the wall. This will help you decide on the plywood that you will get.
In this time, you must also have decided what kind of wood you are going to use. A thin plywood is light and easy to cut, but it may be fragile and have chipping when cut.  Although, there are ways to work on these. You may also opt for a thicker one.
2.

Prepare everything you need
After deciding and getting the measurements, it is time you prepare the materials for your project. The measurements are your guide in getting the right plywood size. Other than the wall measurement, you should also decide how wide you want the planks to be. The most commonly used one measures 5 ½" to 6" wide. Other than the wood, you also need to prepare:
Miter saw
Jigsaw (to make holes for outlets)
Corner wood (optional)
Wood glue
Caulk
Sandpaper
Primer
Paint
Paint brush/roller
Putty paint
Nickel (for spacing)
If you plan to shiplap your wall from top to bottom, make sure to remove the crown molding and baseboards first. (if there is any)
3.

Cut the plywood and label them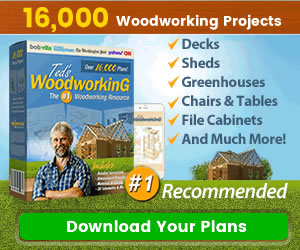 Using the miter saw, start cutting the wood according to the measurements you got. This include the length and the width of each wood. It is optional, but you may label each wood to know which one goes to which side and in what order. It is also time you mark the studs where you would nail the boards.
4.

Paint the Boards with Primer
Others will install the boards first before painting them. This is also another choice for you, but it may be difficult to paint the sides if you do so. Then a great option is painting the boards first. Sand the parts that need sanding. Then start applying the primer. Be sure to apply it little by little and evenly. Dry them completely.
5.

Start installing
Once the boards are ready, it's time to start nailing the boards to the wall. Start from the ceiling as this part is what we usually throw our eyes into.
Get the board, make sure it is perfectly level, secure it with a little wood glue at the back and nail it to the studs. After the first board, continue working on the other boards. Place the nickel along each board to make a consistent seam between each board.
6.

Cut holes for light boxes and outlets
When you get to the parts where the outlets and light boxes are, cut holes using the jig saw, then install them as with the other boards.
7.

Finish the top, bottom and corner parts
The next thing you should do is to complete the wall by returning the crown molding and baseboards back (if there is any). The corner wood will secure your boards, plus it will give your project a more professional look.
8.

Filling, Caulking and Sanding
It's time to smoothen the wall. Fill the nail walls with a putty paint and caulk the parts that needs caulking. The next step is to sand the boards to prepare them for painting. Make sure that all surface is smooth.
9.

Paint the wall
The last step in to paint the boards. Since you already painted them with primer, you can start painting them with your chosen color. Make sure to paint them evenly and beautifully. We suggest that you use a paint that gives the wood resistance to moisture. This is to keep the life of your wall.
Checkout this tutorial on Youtube.
Conclusion:
After completing all the steps, it is necessary that you give the wall enough time to tend the paint and dry completely. Also, don't forget to give it proper care as woods can be delicate.
In addition, this project needs enough time to be completed. So don't rush, enjoy every step and show your creativity and enjoy the transformation of your bathroom wall.