Are you sick of common centerpieces and planning to your home a cozy environment? If so, then you will need a DIY wood box centerpiece.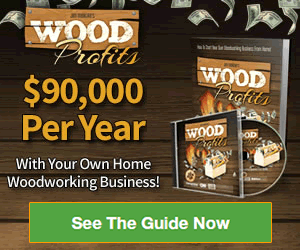 Wooden box centerpieces are modern pieces that you can use to display a wide variety of greenery as well as flowers as a centerpiece. What's more, it won't clutter in the table and give you space a cozy feel.
As a matter of fact, a lot of people these days are using a wood box centerpiece. Some of them bought it on malls while others made their own.
However, if you are the type of person who prefers to do stuff like this on your own then this is for you. In today's post, we will show you to make a DIY wood box centerpiece. Don't worry, doing this piece is pretty easy as long as you know what you are doing and you have all the needed tools.
Materials Needed:
Drill
2 drawer pulls
Screws for the drawer pulls
Lint-free rags
Stain or paint of your choice
Foam brush
Palm sander
Two 1" x 6" x 8"
Pencil
Tape measure
One-inch nails
Nail gun
Cut Lists:
For the ends – two 1" by 6" by 7"
For the bottom and sides – three 1" by 6" by 35"
Procedures:
Step 1: Gather all the needed requirements mentioned above.
Step 2: Using our cut list, measure and then cut all the 1 by 6's to size.
Step 3: Before assembling the pieces, make sure to sand each them. Take note, it may be difficult to sand the inside parts when the pieces are already assembled.
Step 4: Assemble the table box using your nail gun. Make sure to do one piece at a time. When it comes to assembling the pieces there are two ways where you can choose from:
First, you can start attaching the four sides together and then put the bottom.
Second, you can attach each of the sides into the bottom and you can work your way around that manner.
Either way, choose the method which you think the easiest and simplest.
Step 5: Drill holes in order to fit the drawer pulls.
Step 6: Fasten them to every end of the box
Step 7: Stain or paint your wood box centerpiece
Step 8: Lastly, add some greenery or followers and viola you're ready to go.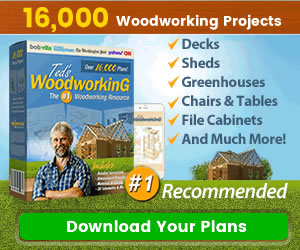 ---
Wooden Box Centerpiece Ideas
Now that you already know how to make a wooden box centerpiece, we will give a number of ideas on how to make it more appealing and beautiful.
1.

An Earthy Piece with Pine Cones and Fake Grass
Are you hosting a nighttime or evening party on your deck or patio? If yes, why not make your DIY wood box centerpiece the center of attraction with this idea?
Here, you can fill it with a wide variety of candles, greenery, as well as other objects. However, you can make use of lines of bottles and even fruits as an alternative.
2.

Simple Rustic and Floral Wood Box Centerpiece
This idea is pretty easy to make as well. All you need to do is the place the flowers on the jar. As a matter fact, the wood's roughness, blooms' fluffy and soft texture, and jars' smoothness are a great combination.
This display, on the other hand, can be placed at home on a windowsill, mantelpiece, or tabletop.
3.

Country-Inspired Flower Design
This wooden box centerpiece idea is simply beautiful. In fact, it will improve any interior, be it country, sleekly, modernistic, or traditional. To do this, place round flowers on your DIY wood box centerpiece in a triangular arrangement.
4.

Richly Green With Authentic Flowers Centerpiece
This luminous arrangement that has white and yellow flowers, seed heads, berries, as well as verdant foliage is a delightfully woven embroidery of several textures.
For a more dramatic effect, consider placing the centerpiece on a console table by your front door. What's more, you can incorporate some high corkscrew paddle stems and then put it on the table in a sunlit reception area.
---
Conclusion:
Making a DIY wood box centerpiece is pretty easy and simple, isn't it? Wooden box centerpieces, on the other hand, are great pieces to have. As a matter of fact, you can make many different variations on the box and take note it'll still look stunning.
What's more, you can't make any mistake. Simply put in under the table and beautify it using flowers on glasses, acorns, mason jars, and among others. As you can see, it offers you unending possibilities.