Are you looking for something to spend your spare time with? Why not work on a DIY project? Other than making your time productive, it will also help you relax and bring out your creativity. In this article, we will be talking about how to make a DIY hanging planter for outdoor.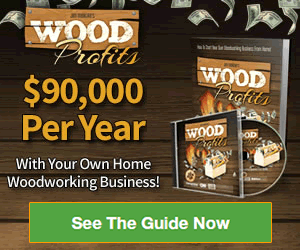 Hanging planters are now a trend for some reasons. They give more style to your living spaces, and give you opportunity to bring home more plants of your choice.
They also make gardening possible even with a limited space. Moreover, they can help you in reducing your waste and giving new life to your old stuff. Plants and hanging planters at home have other benefits that will surely make you want to create one and place in your home. Here are some of them.
Maximize spaces
Whether you have a wide or narrow space, hanging planters are ideal. Wide spaces can be filled with ornamental hanging planters to give life and style to it. Narrow spaces can also be maximized providing that you know to pile them neatly.
Increase the quality of your home
Surrounding your home with hanging planters provides more character and improve the overall design of your living space. It is kind of increasing the entire value of your home.
Good for your health
Plants inside and around your home helps in purifying the air that you breathe. They also help in improving the temperature.
Easy DIY Hanging Planters for Outdoors
Various hanging planters and designs are available giving you more options to choose from. You may start with these 3 easy to make planters and continue with your own style and design.
1.

Layered Bottle Hanging Planters
Give a new life to the plastic bottles rather than throwing them and causing pollution. Create hanging planters which you can put inside or outside your homes to bring more style to it.
You'll need:
plastic bottles (sizes may vary depending on your choice)
scissors
rubbing alcohol
cotton
hole puncher
suede twine
paint
Procedures:
Start by cutting the top part of the bottles. Decide the depth and the height of the planter that you want, so you will be guided. Then, clean the inside of the bottle thoroughly to remove the residue. Use rubbing alcohol and cotton to remove clean it completely.
Punch a parallel hole on each side of the bottle. This is where you will tie the twine. Then make drainage holes at bottom to allow the soil to drain.
Paint and design the outside part of the bottles. After drying, string a piece of twine through every hole and knot.
Fill your planters with plants and hang them inside or outside your homes at different levels.
Watch this video tutorial on Youtube.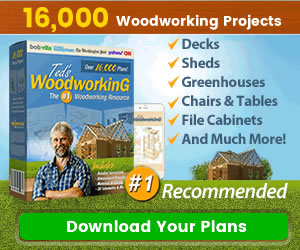 ---
2. Unique Outdoor Tire Hanging Planter
Have you got an old tire and don't know what to do? Make a unique planter out of it then your problem is solved.
You'll need:
old tire
power drill
heavy-duty rope
spray paint
Procedures:
Since not a lot of modifications is needed, start by drilling drainage holes at the bottom of the tire. At this point, you should have decided which part is the top and the bottom.
Next, spray paint the entire tire. You may also design it by your choice. It may take a few hours to dry, so wait until then. Using paint and a paint brush is also ok, though it may take a longer time.
Tie one end of the rope at the top part of the tire and hang it. After that, fill the bottom part with soil and plant your favorite flowers in it.
Make sure to water it every day. You can also use small tires for this project as long as the space inside the tire is enough to grow plants.
Watch this video tutorial on Youtube.
---
3.

Hanging Coconut Planters
Coconut is one of the most useful trees and its fruit is also very delicious. Even the shell could also be very useful if you make them into these coconut planters. They will surely make great planters for your succulent and small plants.
You'll need:
saw
coconut shells
industrial twine
hook
paint
drill
Procedures:
If the shells that you have are cut equally in half, cutting is not necessary anymore. If not, cut the top part with a saw and leave at least half of the coconut. Clean the inside part and dry.
Drill holes at the bottom parts. These will serve as the drainage.
Paint the coconut. You may also add decorations like beads and so. Dry completely.
At the top part of the coconut, drill three separate holes with the same distance.
Prepare 3 cuts of twine with the same length. Insert through the holes and tie a knot. Industrial twine is ideal for outdoor planters because it resist mildew and rotting.
Fill the shells with soil and plants. Hang them using with the hook.
Watch this video tutorial on Youtube.
---
Conclusion:
This is just the start of you being creative and enjoying perks of gardening and the benefits of your DIY planters.
Don't be scared to try something new. With these inspirations, create more unique planters and fill your sweet home with your beautiful creations.