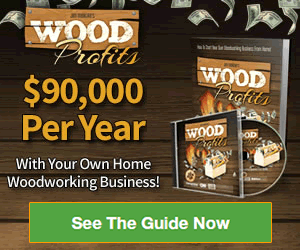 Are you planning to start a woodworking business but don't have any idea where to start? Well, you don't have to worry because, in this article, we will show you how to start your dream business. So what are you waiting for? put on your business hat and let us proceed.
Beginning your own woodworking business is a great way to transform your hobby into a profitable project. Wood items are very popular and can be great gifts and decorations as well.
But, starting a business is not easy as drinking a cup of coffee, it involves and needs more than making a wooden project. What I mean is, it requires a thorough planning and research particularly in business management and marketing. And this is where a business plan comes in.
In fact, when starting a business there is nothing better than a well written and organized business plan. You must have a clear and detailed plan of how you want to run your woodworking business.
Your business plan should now only consist how and what you're going to do in your business, but also even the smallest detail in your business should be included in your plan.
Even so, you are new to the world of business, perhaps you're not yet familiar with how to make a business plan for your woodworking business. However, you don't have to worry because like what we have said a while ago, we will help you to make your dream business into real one. And will begin it by showing you a how to create a woodworking business plan.
But before we start, you should be aware that there are two ways of making a business plan. The first one is the formal plan that is usually made for seeking capital as well as support from credit organizations.
While the other one is the informal ways. This type of business plan will help you to look for a way through potential obstacles. It will also help you to stay on the track since it serves as a guiding approach and source of inspiration. With this business plan you can easily explain your business and of course its potentials to your friends and target customers or investors.
Nevertheless, in this content, we will be focusing on an informal type of business plan. So let us go over with steps.
How to Make a Business Plan for your Woodworking Business
In a clean sheet of paper, list down the things you need wants to do. But at this point do not go for technical details yet. Just list down the things like what inspired you and why are you doing these things.
Since you want to start a woodworking business, describe the wooden products you are planning to make. But make that these are related to your niche. In this step, you should also identify the tool's you're going to need, how long you will going to finish a certain product and the estimated capital.
Point out the market perspective for your woodcraft. Perform a thorough research and find out the leads that will help you to grow your business in just a short period of time. On the other hand, you can also mention the selling price.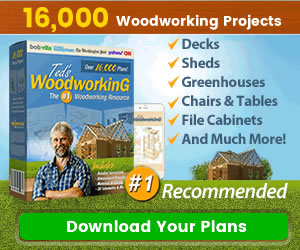 Start calculating or estimate how much money you will need to start your woodworking business. However, don't only focus on the marketing process, but you should also state the time when will you start sharing an income.
In other words, you're looking for enough funds to support your business for about three to six months. Figure out the amount of money you will be needing for that duration and write down the method or your plans on how to come up with that money.
This step is considered as the actual money making phase for your business. That is why it is very important that you should have a good and well-written plan for it. Such as how are you going to trade the wooden products you have created?
On the other hand, this step in creating a business can also be counted in Research and Market section. Though it does not matter if you will put it but make sure that you address it.
Even so, you should also consider these questions.
Are you trading from home?
Are you customers came from other countries or not?
Are selling to friends or family?
Are you trading online?
What marketing approach or strategy you will be using to market your woodworking business? Do you already have connections to your target customers? Do you want to utilize local advertisements in flyers or newspapers? Or do you prefer an online marketing?
In fact, all of these marketing approaches can help you to spread your new business from all over the world.
In order for your woodworking business to become successful, you need to follow some particular steps. Things such as making a business stationary, creating business logos and signs, and of course a choosing a nice and best business name.
However, all of these are under the product development section and these are also essential especially if you want your woodworking business to have a professional look or image.
Conclusion:
Business plans are made to anticipate and understand what it is going to be like to initiate a business. But having one is not always a guarantee for success.
Business plans are helpful in determining how you would begin, what to expect, what you need to do and most importantly to prevent expensive mistakes before they take place.
Nevertheless, the majority of the individuals who had business plan say that it facilitated them in becoming successful.
Planning and laying out your business foundations should never be rushed and would be wise to go over them a couple of times to find faults, this trims down the possibility of issues you would encounter while running your business. Giving you a higher chance of success…