Most people love unique, handmade products and crafts. This is because the word "handmade" makes you think about passion, warmth, and craftsmanship.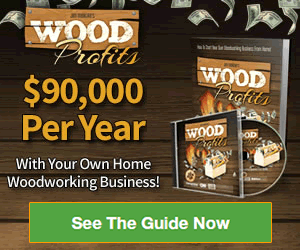 The handcrafts community has grown from a tiny niche to a large functioning industry in just a few years.  Once upon a time, launching your very own store used to be a major undertaking that involves leasing space, getting your hands on inventories (which might or might not even sell), building or buying shelves, and working for more than 8 hours behind a cash register.
Well now, thanks to the wonderful advent of the World Wide Web, setting up shop is as easy as 1, 2, 3 clicks of a mouse and only takes a few hours of your time. Providing more and more crafters to turn their hobbies to business and auction it to a global audience.
Shopify: The Easiest Way to Launch Your Very Own Online Store
Shopify is undeniably the easiest way to start an online store to sell your handcrafted materials. The e-commerce giant was launched way back in the year 2004 and began as an online store itself that sells snowboarding gear. Now, Shopify serves as a platform, hosting over 500,000 merchants across 175 countries.
For each and every store you want to open Shopify offers you a 14-day trial to try and experiment with different plugins, shop design, payment processing and inventory selections. If you happened to love its features, pricing is available at $299, 79, or $29 per month, depending on the features you want. The $29 per month Basic Shopify plan is more than enough for beginners.
What's so great about Shopify?
1. Lots of beautiful, mobile ready, and professional looking storefront themes
Shopify offers more than 100 professional looking, beautiful themes or templates that can make any online shop looks great and stunning. The main element that attracts a customer is the design of a website It needs the same idea as a brick-and-mortar store— it needs to look clean and professionally built to encourage visitors to stay and look around. It also builds trust and credibility right off the bat.
Shopify has a Theme Store that allows you to choose and pick from a collection of stunning and premium themes (either paid or free) across various industries such as art, woodworks, furniture, jewelry, and clothing so you can dress your site accordingly.
What's more amazing about Shopify is that they invite professional designers of themes to create beautiful themes for them. Such themes are always quality-checked by Shopify for so that they are compatible with Shopify.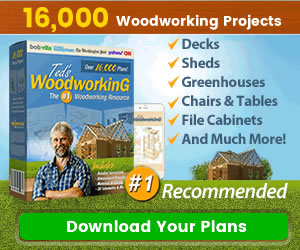 2. Flexible and comprehensive e-commerce builder that comes with a large App Store for an extension of online store functionality
Shopify offers flexibility and provides all sorts of apps or tools in order to meet your needs and extend your online store's functionality. Shopify has a large App Store that allows you to choose from more than 1,200 different Apps (either paid or free) for you to plug or add to your store. Such tools include social media, shipping, reporting marketing, inventory management, customer service, accounting and more that can help automate almost all of your business processes.
This is probably Shopify's biggest strength and difference from other e-commerce sites. Not only does it gives you a way to create your own online store, but it also offers so many helpful tools for every important aspect of your business that needs automation.
The great news is, all of these apps are fully integrated to Shopify, meaning you do not need any technological knowledge and mess around different systems to try and make them communicate with each other. You only need to plug and play which saves you from trouble.
3. Shopify is true to its 24/7 support
You've seen many business and online services offering a 24/7 customer support. But only a few lives by their words. You can reach Shopify any time through email, online live chat or phone support. Shopify even provided five international phone numbers that you can choose from which fits your region. So if you are running a business with Shopify and suddenly needs support for troubleshooting, you can call or reach them anytime.
How to Set up Your Own Online Shop and Sell Woodworking Projects and Other Crafts with Shopify
Shopify embodies the word "easy". Starting your own online store on this platform requires only creativity and few clicks. They even offer you a 14-day trial to get you going.
Here is a step-by-step procedure on how to set up your own online shop with Shopify:
1. Signing up on Shopify
First, visit Shopify.
Fill in the sign-up You need to enter the necessary details: email address, password, and your store name. (Take note: Your store name should be unique. If not, Shopify will ask you to come up with a different name)
After filling, click the button "Create your store now"
After this screen, you will be asked for few more details including your contact number, country, address and your name. Shopify will also ask about your products and what you aim to sell. In case, you only want to check how Shopify works, you can always select "I'm just playing around" and "I'm not sure" options.
Once complete, click on the "I'm done" button.
2. Set Up your Online Shop
After signing up, you will be automatically redirected to the store admin screen. This is where you can start customizing your online store's look, set up shipping and payments, and uploading your products.
*Note: The home screen admin walks you through everything you need to know to get your online store up and running.
3. Choose a Layout or Theme
As I have mentioned earlier, Shopify has its own official theme store. The themes available are all guaranteed to have been compatible with Shopify and are designed by professional so you are sure that your store is in good hands.
Each and every theme from Shopify offers a comprehensive list of modifications that you can make without touching even a single line of code. Premium themes have more modification settings, but that does not mean that the free ones are not that good-looking.
In case you are not satisfied with the theme and wants to change everything, you can achieve it by accessing the CSS and HTML codes. Got no coding experience? Shopify has your back. They have this so-called "Shopify Experts" that you can hire in order to fully customize your website.
Here are the basic steps to find a theme that suits your taste:
a. Browse the Theme Store
Log in to Shopify. From there, visit Shopify Theme Stores and you will find more than 180 theme variations, including a great selection of free ones that you can choose from.
Make use of its filter feature: Free or paid, features and by industry. You can also sort themes by the most recent, popularity and price.
b. Check reviews and functionality
After finding a theme that puts a twinkle in your eyes, check the sample image of the theme. This shall give you information about the theme and its feature like whether if it is mobile-ready or is responsive.
Now, scroll down and read some reviews about it to find out what other users think about it.
c. Preview the Theme
After taking a good look, the next thing you want is to see it in action. So, click "View Demo" button.
In case the theme comes with different styles, you can also view demos of its various styles by clicking them.
d. Get the Theme
Now, if you are entirely sure about the theme that you want, click the big green button. A pop-up menu will ask you to confirm the installation of the theme in your online store.
Click on the "Publish as my Shop's Theme" button. Note: In case, you are not 100% sure about the theme you choose or come across other stunning themes later, you can always modify it.
After the installation of your theme, Shopify will let you know and will provide you with an option to "Go to your Theme Manager".
The theme manager shows any unpublished themes which are previously installed themes and published themes which are the ones that you activated or installed most recently.
4. Edit Shopify Settings
Most Shopify themes let you make some changes which can massively change your store's appearance so that you don't need to worry about ending up with a website that looks like a clone.
5. Add standard pages and payment settings
Content is very important, however, if you are just starting out, you can always do some later and focus on the important sections first. The most important sections include:
Contact Us
Privacy and Return Policy
Shipping and Delivery Information
Terms and Conditions
About Us
Products
You also need to connect a payment gateway like Shopify Payments so that your store can start collecting money.
6. Add Products
The last thing you need to do is to add products to your online store. To set up products click the text link "products" from the left side menu. Click "add product" button. You will be redirected to a page that allows you to enter your product name, images, variants like colors and sizes, shipping weight and other details. Click the "Save" button.