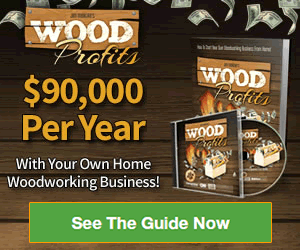 Decluttering home is one of the most satisfying things to do. In this busy age where mornings transforms people into a thunderstorm, a corner shelf is a simple and smart way to make things look better in your abode.
We have here a brilliant DIY project that can brighten up things in your cluttered house. See how this easy DIY wood corner shelf can change your old bulky corner cabinets for good.
DIY Wood Corner Shelf
If you love books but you don't have enough space to put them, this DIY wood corner shelf is the best solution you can have.
Traditional bookshelves take so much space and look bulky that can only add clutter in your home. More so, the idea of a floating wood corner shelf is quite smart since it doesn't require much space and it can store more things. It is also stylish and modern-looking that everyone will definitely appreciate.
Building Process
To start building this DIY wood corner shelf, you need to prepare the materials first. Of course, you need to select a good quality wood that can bear the weight of the thing it will hold.
It will also include other miscellaneous materials needed to build it such as nails, screws, wood glues, and more. As well as the equipment you need in the process.
Once ready, cut 2×4 wood using a table saw. Grab a ¼ inch wood to serve as the bottom and top foundation of the floating shelf and slice it to width using the same equipment. Afterward, place it to the miter saw and cut it lengthwise.
Organize it in separate piles then assemble. To do this, take a long 2×4 wood first and then a short one then connect them where it was flush on the ends. Take note to place the side of the 2×4 that was cut facing out in order to create a flat and smooth front. Later on, I will cover these front surfaces with trim.
Join the 2×4 and the small piece using a countersink bit first followed with a 3 inches screw. Use a countersink bit first to make sure that the head of the screw is placed below the wood surface. Once you finally connect the two edges, add another two in between. It is also a great idea to cut a piece of wood to serve as your spacer. This way, attaching the two wood will be easier.
After doing the inside of the floating shelf, get a piece of plywood and attach it using a nail gun or hammer. Take note to attach it only on one side to give space for a drill later on. Repeat all of the above steps in order to make as many shelves you want.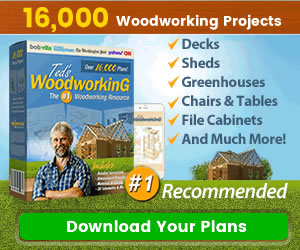 Before mounting it on the corner of your house, use a belt sander to smooth and flat the end of each shelf. Some 2×4 is not straight so you have to run them through a sander. When finished, use a joint compound to conceal any imperfection seen on plywood. Let it sit and dry for thirty minutes and sand it again.
While drying the joint compound, make some molding. Although you can leave the woods square and simple, it is also a nice option to give them a little style. You can also buy a pre-made molding to skip the next steps.
Making The Moulding
Use scrap 2×4 woods to make molding. Run it through a router table three times to get a complete profile cut. You can flip it on the other side since you are using 2×4 then cut it in the middle using a table saw to get four profile cuts in one 2×4.
Afterward, return to the shelves and paint them with any color you like. Measure the shelf edges that will face outward and cut it using the miter saw. Smooth the molding with sandpaper first before painting it with two coats of paint.
Installing your New Corner Shelf
Start installing the shelves on a particular corner of your home. Make sure to check its level from the floor and the spaces between shelves. You can use pieces of wood as spacers and put a shelf on top. Drill a pilot hole in the studs where my stud locations, then drill another where there are no studs. Use 3 regular screws to secure the shelf.
More so, add another 2×4 edge in front edge using a countersink bit and impact drill to sink in the screw. Repeat the process until all shelves are installed. Also, use brad nails to secure the bottoms as well as the moldings.
If the wall is not perfectly square, you can use caulking to caul the edges. When dry, clean up the lines using wall paint. See how refreshing it is for your home to be decluttered.
Video Link: https://www.youtube.com/watch?v=ec19cGXrSOU