Craftsmen need wood lathes to make elegant and symmetrical woodwork pieces. It allows you to create wonderful pieces that your creativity can come up with. You will have better control of the cuts and designs on your pieces and give it a smoother finish.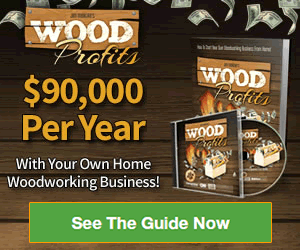 You no longer have to settle for hand-crank tools especially if you want to finish projects quickly. You will be faster and be able to get more things done with electronic lathes.
If you are on the lookout for the best wood lathes, look no further. We have four of the best wood lathes you can buy. No matter your budget, there is one that is suitable for you.
---
WEN 3420 8-inch by 12-inch Variable Speed Benchtop Wood Lathe
Wood lathes can be very expensive, but the WEN 3420 is one you can easily afford. For less than $150, you can start making your own table and chair legs. This benchtop wood lathe will be perfect for your home woodshop.
You can work on pieces that are up to 12 in. long and 8 in. wide. You are also not limited to spindle-like pieces. The included 5 in. faceplate allows you to work on bowls, cups, and other similar things.
You can control the speed that works for you between 750 to 3200 rotations per minute. You can adjust it by using the knob on the machine for various speeds.
No matter the speed setting you choose, the motor will start off slow before it goes at full speed. The slow start will keep it from being damaged and ensure maximum safety for you.
Included in this package are various accessories. You will get a knockout rod, a headstock spur center, a tailstock cup center, a flat wrench, and a 7 in. tool rest.


Pros:
Comes with a two-year warranty
Packs decent power
Good quality construction
Cons:
Low-quality tailstock
Tool rest does not seem to go much lower
---
Shop Fox W1704 1/3 Horsepower Benchtop Lathe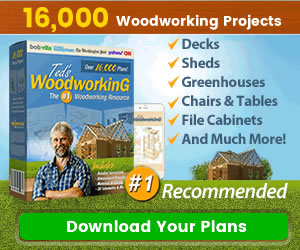 If you have a little more money to spend, try investing it on the Shop Fox W1704. This wood lathe is also designed to fit right into a workbench. For less than $210, you can start working on small woodcutting and shaping projects.
This wood lathe has a 12 in. distance between centers and an 8 in. swing over bed. You can do different turning applications with the 4 ½ in. and 7 in. tool rest. This also comes with a 5 ¾ in. faceplate so you can also work on non-spindle projects.
The motor this lathe uses has 1/3 horsepower. It has a variable speed of 700 to 3,200 RPM. This also has an MT No. 1 spur center and live center, and a safety paddle witch.


Pros:
Backed by a two-year warranty
High-quality cast-iron construction
Very easy to use
Cons:
Not recommended for larger projects
Difficult to turn tailstock handle
Small motor
---
Delta Industrial 46-460 12 1/2-Inch Variable Speed Midi Lathe
This wood lathe is intended for more professional use, which is why it is on the pricier side. At about $600, the Delta Industrial 46-460 can handle tougher and heavier jobs.
This has a powerful motor with 1 horsepower that has top performance. It can do up to 1,725 RPM with variable speed and three pulley-speed ranges. It also has a 12 ½ in. swing capacity, which the company boasts to be the largest in its class.
The Delta Industrial 46-460 features a patented belt-tensioning system that helps in changing speed quickly. The six-groove belt will effortlessly handle large objects, and it will always be at the correct tension.
This has a forward/reverse spin that allows your pieces to have a completely smooth finish. This machine has a cast-iron construction for superior quality.


Pros:
Comes with a 6 and 10 in. tool rest
Comes with a 3 in. faceplate
Backed by a five-year warranty
Cons:
Inverted forward/reverse switch
5/8 in. tool rest instead of the 1 in. standard size
Poor customer service
---
Jet JWL-1221VS 12-by-21 inches Variable Speed Wood Lathe
The last on this list is definitely the least. Customers have deemed this as one of the best wood lathes you will find because of the quality of its construction and performance. This may be a bit expensive for beginner woodworkers at around $850, but it is worth its price.
The 1221VS has a variable speed of 60 to 3,600 RPM. You have continuous control of the speed, and it has a digital readout of what speed you are running. This also has a forward/reverse switch so you will not have to remove the piece whenever you need to switch.
This lathe has 12 ½ in. swing over bed and a 20 ½ in. distance between centers. This will be able to handle bigger projects and produce symmetrical pieces. Beginners and professionals alike will enjoy working with this lathe.


Pros:
Gives lots of speed control
Smooth and easy operation
Backed by a five-year warranty
Cons:
Heavy compared to others in its range
Painted handwheels
The dust collects at the motor
---
Factors to Consider When Choosing the Best Wood Lathe
Use
Before anything else, determine what kind of projects you will be using the lathe for. Will you be working on small or big projects? What types of wood will you be using? What size?
Benchtop lathes are perfect for smaller projects. They can be attached right to your workbench to make it easily accessible. For furniture making, power lathes are best to use, though expect that it will be expensive.
Power and Speed
Power and speed go hand-in-hand because they determine the overall performance of the machine. Obviously, a machine with more power will be able to handle more difficult projects. The speed will determine how smooth and quick your projects will be.
Machines with variable speeds provide better control on different kinds of projects. Smoother cuts need faster speeds while rougher cuts need slower speeds. Better control the speed also means you can finish your projects as quickly or as slowly as you can.
Weight and Stability
Ideally, you will want heavier lathes. This is because the heavier ones provide more stability and consistency in your work. The heavyweight will keep the machine in place whenever you use it.
When working at higher speeds, the machine tends to shake more. If it is heavy enough, it will not vibrate much and will stay in its place. It will also be easier to continue after stopping in the middle of work.
Capacity
After determining what projects you will be using it for, pick out the lathe that will be able to accommodate those sizes. Bigger distances between center mean you will be able to work on bigger projects.
Budget
Of course, money is an important factor. What you want is to have the best value for your money.
Usually, expensive machines provide good quality and performance. I mean they have to because you pay quite a lot for those machines. However, there will also be instances where cheaper ones are better.
If you are on a tighter budget, it is best to buy something that is in your price range. It is less risky especially if you are a beginner and just testing if you will be doing it long-term.
---
Conclusion
Wood lathes should indeed have a place in your workshop. You can create your own pen blanks, cups, goblets, bowls, or even furniture legs with these machines. You can create so many styles and designs and let your creativity show.
Now that you have a few options of the best wood lathes in the market, you can start building your skills and do something worthwhile. Hopefully, the one you choose ticks all of the factors on your checklist.