Sanding woodwork by hand is a pretty tedious and time-consuming task to do. Moreover, despite using an electric power sander, you still end up dealing with rough swirled patterns. Nobody wants to waste their time and energy, right? Using a random orbit sander will help you hasten your work.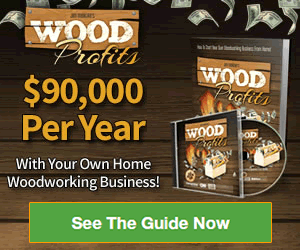 As its name implies, this piece of machinery works in a "random" orbit to get rid of those unwanted swirl patterns. It uses a complex elliptical and rotary action to serve two purposes. First, it can remove material easily with coarse sandpaper. Second, it can give your work a smooth and professional-looking finish with finer sands. Therefore, whether you are removing old paint or fine finishing a piece of furniture, random orbit sanders are a great all-rounder you can use.
Since this tool is very popular, it is not surprising to learn that there is an enormous number to choose from. Similar to buying anything, picking which one to choose is not an easy job. To lighten your load, we made a list of the best random orbit sander for you.
---
Black + Decker BDERO100 Random Orbit Sander
If you are on a shoestring budget, there is no better option in mind than this affordable random orbit sander from Black and Decker. It has been on the market for quite a while, and reviews have consistently been positive. In fact, this has recently been included in Amazon's Best Seller list.
Features:
5-inch random orbit sander provides fast, efficient material removal
Features a hook and loop system to make fast and easy paper changes
Equipped with dust sealed switch to keep grime out of the tool
Packed with 2 amps of power
Sanding speed at 12,000 orbits per minute
Pros:
Price is not painful to the pocket
Compact size and light weighing only 3.2 pounds
There is little vibration and a lot quieter than we expected
Has a hybrid dust canister for dust collection
Comes with easy-to-grip rubberized handle
Backed by a 2-year warranty
Cons:
No case included
Does not come with a vacuum hose adapter
For light or infrequent household jobs only
---
Bosch ROS20VSC Random Orbital Sander
More power, more versatility, and more features. This machine is suitable for frequent woodworkers who cannot afford a top-of-the-line random orbital sander. Bosch Random Orbital Sander is created for detail work and is built to erase swirl marks.
Features:
Features the Bosch's pad dampening system and microcellular backing pad
Features Bosch's signature HookTight hook-and-loop disc attachment, with more than 35,000 long-life hooks
Comes with a twist-off dust canister with a microfilter system to trap fine dust and particles as small as ½-micron in diameter
Boasts of a variable-speed 2.5 amp motor
Can cover a wider speed range, between 5,000 and 12,000 orbits per minute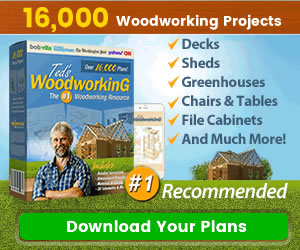 Pros:
Operates quietly
Good ergonomics
With attachment included to switch to a Shop-Vac hose for larger and dustier tasks
Excellent vibration control
Backed by a one-year warranty
Cons:
The filter needs to be cleaned often
The dust collector is a bit difficult to remove
---
Makita BO5041K 5-inch Random Orbit Sander Kit
This versatile Makita Random Orbit Sander Kit is crafted with adaptability in mind. It can be adjusted to different speeds and configurations. This is an all-purpose woodworking sander that can work well even on metal and fiberglass composites for restoration and paint preparation.
Features:
Its integrated ergonomic knob is such a relief on the arm or hand
Universal hook and loop attachment
Powered by a 0-amp motor
With variable speed control dial from 4,000 to 12,000 orbits per minute
Pad control system for controlled pad speed during start-up
With built-in vacuum port adapter
Pros:
Ultra-quiet and absolutely zero vibration
A wide range of use
Comes with a nice Makita box
Cons:
The cord is a bit short
Cannot be attached to a Shop-Vac hose
---
Things to Consider When Buying a Random Orbit Sander
Most random orbital sanders share several similarities. This means you need to be keen about their differences and what features should the best random orbital sanders have that are not found on others.
Type of Power
There are three types of power for random orbital sanders. They can be pneumatic, corded, or cordless. Pneumatic models do not have a motor and movement is limited as it needs an air hose to connect to a compressor. These models are usually found in auto and truck body shops.
Cordless models may allow you to move around easily, but there are some disadvantages. First, the battery will just add up to the weight. Second, the runtime falls from 20 to 30 minutes between charges.
Corded random orbit sanders are obviously the most common type. You can easily finish working on large surface areas. However, it is its cord length you need to check out.
Speed
Speed is the name of this game. Most orbit sanders have a speed from 10,000 to 12,000 rpm. Using coarse-grit sandpapers, high speed is recommended to remove materials easily. For fine-grit sandpapers, high speed can produce a scratch-free, ultra-smooth surface.
Some orbit sanders now have variable speed settings that let you control the sanding process. This is very helpful when you are using the machine for many different purposes.
Dust collection feature
Most random orbit sanders now have onboard dust collection. This can come very handy as it can save you a lot of cleanup time. Models that allow you to hook the sander directly to a vacuum hose are more convenient and efficient.
Comfort
Models with rubberized grips provide more comfort, especially when used for a longer tie. Some random orbit sanders even have two handles, so you have more options on how to hold the machine.
---
Conclusion
There are many other factors you need to consider when planning to buy a random orbit sander. However, we hope that you will be able to find the one that fits your need following the considerations we listed above. All the models we included come from trusted brands and their features are surely worth the investment.
You have the final say on what to buy. Just make sure you get the random orbit sander that will meet your needs.