For people who like woodworking at home, a pocket hole jig is a necessary tool. Unlike other joints, a pocket hole jig is easy to make. Using only a few tools, you can make extra strong joints on your own without needing carpenters or skilled pros.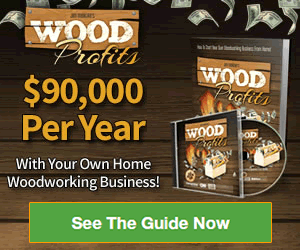 The best thing about pocket hole jigs is that the screws are well-hidden. There will not be visible screws, and your projects will seem like it is professionally made. You can easily assemble your projects and disassemble them when you need to.
If you want your hands on the best pocket hole jigs out on the market, here are some suggestions for you.
---
General Tools 850 Heavy Duty All-In-One Aluminum Pocket Hole Jig Kit
If you are looking for something reliable, this kit from General Tools will not disappoint. You can complete various woodworking projects with this super affordable kit. For less than $24, this pocket hole jig kit can be yours.
This kit includes 76 pieces of materials that are conveniently stored in a hard, carrying case. Create accurate joints with the use of the pocket hole jig with a built-in clamp. You will also get a hex wrench with a 6 in. square drive bit, a 3/8 in. steel stop collar, and a replaceable #32 3/8 in. step drill bit.
Other inclusions in this kit are coarse and fine square drive screws, and wooden pocket hole plugs. You will get 24 of each.
Tight spots and corner will not be a problem with this kit. You also would be able to work on wood pieces that are 1 ½ in. thick.


Pros:
Easy to use
Has a built-in clamping system
Can be bench mounted
Cons:
Does not have the best quality bits
Shreds the wood a little bit
The quality you can expect from its price
---
Milescraft 13230003 Pocket Jig 200
Another one for those who are tight on the budget is this kit from Milescraft. For less than $27, you will be able to work on a wide variety of projects. Complete your woodwork tasks with ease with this easy-to-use pocket jig.
Boards have different thicknesses so you will need to adjust your settings accordingly. This pocket jig has a built-in imperial and metric scale that enables you to measure the board accurately.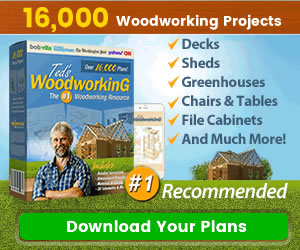 This comes with a clamping magnet that allows you to use any C-clamp. In this kit, you will get the jig, the drill bit and stop, a quick-change bit, a long and short head bit and screws of different sizes. All of these will come in a handy hard case for easy storage.


Pros:
Has a built-in board thickness measurement
Easy to use on different projects
Has hardened steel drill bushings
Cons:
Does not come with a clamp
Hard to find compatible screws
Plastic stop fence
---
Kreg R3 Jr. Pocket Hole Jig System
When it comes to pocket hole jigs, Kreg is a name that will not be left out. With so many satisfied customers, you can be assured that they offer the best quality that is truly worth your money.
The Kreg R3 Jr. is perfect for DIYers who are looking for a convenient way to make pocket hole joints. This is a system that allows you to repair pieces quickly and it is very portable too. This will only cost you less than $40.
You can use this jig system for materials that are ½ in. to 1 ½ in. thick. It is easily adjustable, and you will even get a solid metal frill guide. In its case, you will get a drill and drive bits, a clamp pad adapter, 5 different-sized pocket hole screws, and a depth collar with a hex key.


Pros:
Includes a wood-chip relief hole
Quality build jig body of glass-reinforced nylon
High-quality guarantee of hardened-steel core
Cons:
Not recommended for larger boards
Needs to be kept tightly clamped to prevent shaking
Wood thickness adjustment is flimsy
---
Kreg K4MS Jig Master System
If you are willing to invest a bit more for a reliable jig, the Kreg K4MS is for you. This will set you back for less than $140. Sure, this is a lot more than the previous ones, but this master system will truly bring good value for your money.
With this purchase, you will have everything you need to make pocket holes easily. This has a solid clamp and a large clamping recess for a tough hold on your pieces. There is also a three-hole drill guide to use for different widths and thicknesses of materials.
Aside from the jig K4, you will also get various accessories, a face clamp, and a portable base. There is also a dust collection attachment that collects wood chips.


Pros:
Has a removable drill guide
Can be used for materials up to 1 ½ in. thick
Lifetime warranty of Kreg drill guide
Cons:
Possibly splits hardwoods
Ring needs to be overtightened to prevent slipping
Expensive at over $100
---
Factors to Consider When Choosing the Best Pocket Hole Jigs
Intended Use and Quality of Construction
These two should come hand-in-hand. You need to keep in mind what projects you will be using it for as well as how often you will be using it.
If you are going to be using this a lot, you know that you need to buy one that is high-quality. It needs to be durable and strong enough to handle lots of woodwork.
You will also have to consider the materials you will be using. The jig should be able to accommodate the board thickness. It should be able to be adjusted easily when you are working on different materials.
Included Accessories and Drill Bits
Usually, kits already include the bits that are compatible with it. You will probably be better off purchasing those kits than using old drill bits for your jigs.
Also, check if they include clamps, screws, wrenches, or other accessories you might possibly use. Jig systems usually have guides to let you know what you have or what you will have to purchase separately.
Ease of Use
What use are your tools if you do not know how to work them, right? If you are new to this, be sure that what you will be purchasing will not be difficult for you to understand. Buying the most expensive will not amount to anything if it will be just sitting on display because you cannot use it.
It is also a good bonus if it has proper storage. You have to store it where it will not be easily damaged.
---
Conclusion
Pocket holes are easy to do when you have the right tools for the job. This selection of the best pocket hole jigs will surely make even beginner feel like pros. The strong joints you will be able to make with these are sure to be impressive.
With pocket hole jigs, you won't need glue to strengthen your joints. It is allowed to use glue, but it is not really necessary. Pocket hole joints are tough but can also be easily disassembled if you want to.