A Sawzall is one of the most versatile tools you can have on projects, especially when it's cordless. But which one is right for you? Here's our pick of the 5 Best Cordless Reciprocating Saw or Sawzall.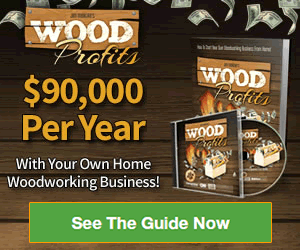 Reciprocating saws or Sawzall, as coined by Milwaukee, is a type of tool that combines the functions of different kinds of saws. Chainsaw, circular saw, handsaw, and other kinds of saws are all in one in a reciprocating saw.
The blade's push and pull reciprocating motion is what makes this tool unique. It is very versatile. With different kinds of blades, it can be used in metal or wood. If you do not want to buy individual saws, then a reciprocating saw is the best choice for you.
Down below are some of the best reciprocating saws in the market right now. Check them out and see if one of these is the right one for you.
1. BLACK+DECKER BDCR20B 20V MAX Lithium Reciprocating Saw
Craftsmen, contractors, and DIYers can benefit from this reciprocating saw from Black+Decker. This bare tool costs less than $45. It is an easy to use tool that is lightweight and versatile. It is portable too. It can be used in cutting pipes, nails, or screws in cramped spaces.
This tool has a short 7/8 in. stroke. This gives you more control and precision when working on delicate jobs. It can produce a maximum of 3000 SPM. The tool has a variable speed trigger so you can adjust how fast you need it to be.
Changing the blade is also really easy. It does not require any tools to replace it. It can easily be done by just your hands. The pivoting shoe is also great for quick and precise cutting.
Pros:
Tool-less blade change
Variable speed trigger
Cordless
Runs on 20V battery
Has a pivoting shoe
Lightweight and easy to use
Portable
Cons:
Battery and charger are sold separately
Has lots of vibration
This tool is great if you are working on light to medium tasks. It has enough power to handle those jobs and can still be adjusted for more delicate ones.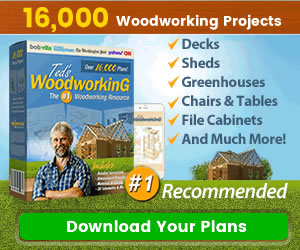 2. PORTER-CABLE PCC670B 20-volt MAX Lithium Reciprocating Saw
This product from Porter-Cable will only cost you less than $60. The PCC670B is a versatile little tool. It is cordless and small. You can use it even outside the house and on hard to reach places. No more tripping over wires or bringing extra-long extension cords.
The motor does 1 in. strokes with speeds that can reach 3000 SPM. This high performing tool can really cut through wood or metal with no problems. The variable speed trigger allows you to control how much speed the tool should give. This is very helpful, especially for lighter jobs. The pivoting shoe helps maintain contact with the material.
This also features tool-free blade release. Changing blades for specific tasks is easy with this one. The contoured over molded grip lets the too sit comfortably in your hand.
Pros:
Portable and lightweight
Has a variable speed trigger
Has a powerful motor
Tool-free blade release
Comfortable grip
Cons:
Not suitable for heavy-duty tasks
The battery does not last very long depending on use
You have to purchase a battery and charger separately for this tool. If you own other tools from Porter-Cable that also uses 20V MAX lithium-ion battery, you can use those.
3. Milwaukee 2625-20 M18 18-Volt Hackzall Cordless One-Handed Reciprocating Saw
Milwaukee conveniently designed this tool to be able to be operated in one hand. Even if you are a newbie, learning how to use this tool would be a breeze. Trademarking the name Sawzall, Milwaukee has brought new light to reciprocating saws. This less than $100 tool is definitely worth a chance.
PVC, wood, or metal are no match for the 3000 SPM of this tool. It has a ¾ in. stroke length, which is decently fast enough. This also features a dual gear anti-vibration system. This lessens the vibrations or shaking when using the tool-less vibrations is important so your work can be more accurate with fewer mistakes.
The QUIK-LOK blade clamp tightly holds the blade. It also makes replacing blades easier and faster. You will lessen the risks of injuries if you are assured that the blades are tightly in place.
Pros:
One-handed design
QUIK-LOK blade clamp
Has built-in LED lights
Has anti-vibration system
Portable and lightweight
Cons:
Easily get damaged by water
Requires additional purchase of battery and charger
If accuracy and precision is your top priority, this tool is for you. Just the fact that it has less vibration makes it easier to control the tool.
4. DEWALT DCS380B 20-Volt MAX Li-Ion Reciprocating Saw
This bare tool from Dewalt only costs less than $100. This reciprocating tool can be used for a wide range of projects. It can deliver a maximum of 3000 SPM and a fast 1-1/8 in. stroke length. This makes cutting fast, but you can always adjust the speed with the variable speed trigger.
Versatility and precision are what the 4-position blade is for. You can adjust the blade up, down, right, or left depending on your needs. This makes it easier to use on difficult angles. The pivoting shoe also helps in making cuts easier. It gives more control to the depth of the cuts and extends the blade's life.
The tool runs on 20V lithium-ion batteries so these are efficient and cost-effective. The rubber grip also provides comfort when using the tool.
Pros:
Interchangeable batteries with other 20V Dewalt tools
Has long stroke length
Simple and easy to use
Has a variable speed setting
Lightweight
Cons:
Blades are sold separately
Shoe sometimes falls out
If you need a saw that you can use for places that are not accessible to regular saws, this one is for you. It can be used for many applications and makes it easier for working on small or cramped spaces.
5. DEWALT DC385K 18-Volt Ni-Cad Cordless Reciprocating Saw Kit
A Ni-Cad Battery powers this tool from Dewalt. This tool can provide longer runtime because of the long extended runtime and life of the batteries. For less than $130, you can have this kit and start cutting right away.
The motor can deliver a variable speed of up to 3000 SPM. It also has a fast stroke length of 1-1/8 in. With this tool you can, without a doubt, get anything done fast and easy. You can also quickly change blades with the keyless, lever-action blade clamp.
The 4-position blade clamp also allows you to cut away on items that are on tight spaces. The pivoting shoe makes cutting easier and increases control. It has an open top so it can easily be seen.
Pros:
Runs on high-capacity Ni-Cad battery
Easy to use
Has variable speed trigger with lock
Has 4-position blade clamp
Has an adjustable pivoting shoe
Cons:
Does not use cost-efficient lithium-ion batteries
Cheap plastic blade release
For longer runtime, this tool from Dewalt is for you. It may not be as cost-efficient in the long run, but it will deliver great battery capacity.
Factors to Consider When Buying Cordless Reciprocating Saws/Sawzall
Buying tools should be carefully planned. You cannot just grab the nearest one you see or what is deemed to be the bestseller. Be guided while you are shopping for tools and consider these factors.
Strokes Per Minute
Higher stroke settings mean faster applications. You can get your work done fast if your tools can do faster SPMs.
Variable Speed Control
While high-speed settings can be useful to get things done quickly, sometimes you need slower speeds for more delicate work. The materials you use will also affect what speed setting is appropriate. You would not want to cause damage to softer materials because of your own lapse in judgment.
Stroke Length
Longer strokes also make for faster cutting. Reciprocating saws have different stroke lengths. Some can be as slow as ¾ in. or as fast as 1 ¼ in. There are also saws that have adjustable stroke lengths. The best to use depends on the kind of work you are doing.
Motor Power
Reciprocating saws that have higher power ratings can take on heavier tasks than saws with lower ratings. Cutting harder materials will be easier and faster if you use a higher motor power.
Ease of Changing Blades
Blades get worn over time, so you will be replacing those from time to time. Changing blades can be a tedious task especially if the blade locks are complex. There are now many reciprocating saws that have easy mechanisms. You will not even have to use extra tools to change blades.
Vibration
When your tool shakes, it may affect the quality of your work. You may not be able to achieve smooth and accurate cuts when the tool unnecessarily vibrates.
Price
Of course, this should not be left out. When buying tools, or really anything, you have to consider what fits in your budget. Make sure that you choose whatever best suits your needs.
Conclusion
Reciprocating power tools are very useful for demolition projects. Homeowners who will be doing a remodeling will need one of these. It is one tool with the functions of many different kinds of saws.
This short list of the best reciprocating sews can help you determine which one is for you. Remember to consider other factors before making a purchase. You want to get good value for your money not waste it away.