We live in a DIY era where almost everything can be taught online. In the field of woodworking and home improvement, a piece of the table saw is deemed important. Today, prices of table saws are constantly dropping plus more models are coming out. So instead of splurging money on hiring contractors, why not handle manageable, simple tasks yourself?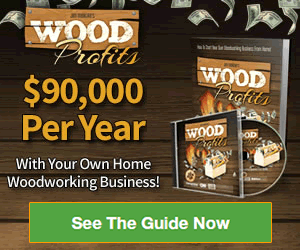 As mentioned earlier, there are many table saws on the market. But what will work best for beginners like us? We did our homework, and here are the top three table saws newbies like us should consider.
---
Dewalt DW745 10-inch Compact Jobsite Table Saw
There are many Dewalt models out there, but the Dewalt DW745 10-inch Compact Jobsite Table Saw  suits newbies in a shoestring budget. It may not be packed with remarkable designs or durability, but it is worth the money you paid for. It can produce nice, clean cuts at a no-load speed of 3,850 rpm.
The machine weighs 45 pounds with a dimension of 26.5 by 25.75 by 13.87 inches. It comes with a 10-inch blade. This corded electric machine is powered by a 120-volt, 14,000-watt motor.
Features:
Boasts of Site-Pro Modular and Guarding System
Comes with a dust collection port
Powered by a 1,850 Watt motor
Cast table top design for accuracy and precision
Overload protection system to ensure quality performance in hard, wet, or frozen woods
Quick bevel lock
Pros:
Dust collection port can be connected to a Shop-Vac
Packed with safety features like blade guard, push stick, steel roll cage, and miter gauge
For a table saw, this is considered lightweight at 45 pounds
Has a 20-inch rip capacity
Cons:
Dust collection port is not big enough to prevent dust from flying off
Top plate made of plastic (personal preference)
Stand not included
---
Bosch 4100-09 10-inch Work Site Table Saw and Stand
The Bosch 4100-09 is another reason to trust this brand. This is a 10-inch saw with a 25-inch rip capacity and a 47 degree left bevel. Powered by a 15-amp motor, you can no doubt easily reach the top speed of 3,650 rpm.
This machine is pretty bulky, weighing a hefty 124.2 pounds with a dimension of 39 by 29.8 by 21 inches. This corded-electric machine features a 10-inch blade size. It has a voltage of 120 volts.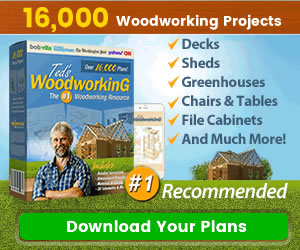 Features:
Has a Gravity-Rise Stand with 8-inch treaded pneumatic wheels that let you move around nearly every kind of terrain
SquareLock Rip Fence to reduce material waste
Constant Response Circuitry feature that keeps the motor running at a constant speed
Soft Start feature for a smooth start
Safety feature includes a Smart Guard System, modular blade guard with anti-kickback pawls, and a riving knife system
High-precision cutting with efficient power of 3,650 no load RPM motor
Pros:
The tabletop can extend up to 40.5 inches
A sturdy machine with an aluminum top
Collapsible table saw
40-tooth blade made from carbide that allows you to cut softer wood types like pine and plywood easily
A shrouded-designed dust collection port that can be connected to the vacuum
Cons:
Blade provided is not of the best quality
Not compatible with all types of blades (just 0.91-inch kerf of the riving knife)
---
SKIL 3410-02 10-inch Table Saw with Folding Stand
This model's heavy-duty steel stand is perhaps the very first thing that you will notice on this model. It has a quick-mount, making it easy to set up your table saw. This compact power tool is capable of doing basic woodworking DIY jobs. It is great for beginners who work on tasks occasionally.
The corded-electric SKIL 3410-02 weighs 67 pounds with a dimension of 28.9 by 20.9 by 13 inches. It comes with a 10-inch blade. Table relies on a 120-volt, 15-amp motor, which is powerful to give out 5,000 rpm.
Features:
Has a 3.5-inch cut height that lets you cut through four times the material at one time
EZ view measurement system with a Self-Aligning Rip Fence for precise measurements
Safety features include basic blade guard and a riving knife
Pros:
Blade guard has a quick disconnect mechanism
Foldable stand
Easy to use, making it perfect for beginners
Has an onboard storage
Rip capacity of 12 inches on the left side and 24.25 inches on the right
Cons:
Most parts are made from plastic
Only has basic features
The stand does not have wheels, so it needs to be carried around
---
Things to Consider When Buying a Table Saw
Most professionals already know what they want in a table saw since they buy it routinely. But if you are a newbie in this area, then you probably do not have the slightest idea of what to look for in a table saw. So here are some things you should keep in mind when you go table saw shopping.
Safety Features
Your safety is always a top priority. Some table saws these days already have advanced safety mechanisms like flesh sensors, magnetic off switches, and foot switches. Of course, expect all these to come with a price.
Quality
Finding a fence with low quality can be frustrating. When hunting for your table saw, look for a fence that is rock-solid and heavy so it will not easily flip or tilt. Make sure the fence will not move if you tap it sideways while locked down as well.
Size of the Blade
It will take some time to change the blade on a table saw. So make sure you know the blade size you want. A 10-inch blade is a good go-to for most people.
Dust Collection
Aside from the fact that this can save cleanup time, respirable dust also causes serious damage. Most table saws have a collection dust system. Most expensive table saws come with decent dust sucker.
---
Conclusion
Do you plan to move it around a lot? How much is your budget? These are some of the questions you should be asking yourself when planning to buy a table saw. All the best table saw models have been presented above. Their features, pros, and cons are highlighted as well. Now, purchasing the right one totally depends on your needs and choice.