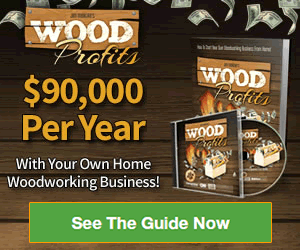 Starting a business is never an easy task to do. However, it helps when you possess a talent for something that's important. With almost everything being done by machines nowadays, a lot of people look for an artist who might be able to make their project distinctive.
The challenge for woodworkers, who has been doing this for many years, isn't actually in making their own product, yet in promoting it, as well as in doing all of the bookkeeping necessary in starting the business itself. It is fine to need some help at first, but it'll soon be so easy in staying systematized.
In this article, we will give you a guide on how to start a woodworking business. This guide covers the essential information that may help you in deciding whether or not this business is a good match for you. Read on to learn more about custom woodworking business.
The Business of Custom Woodworking
Every year, the scores of woodworking hobbyists envisage abandoning their own day jobs, in order to become twenty-four-hour, custom woodworking business owners. For some people, it is the correct move. But for some, it is a decision that has its own distressing consequences for their financial wellbeing and their families.
The decision in becoming an entrepreneur must, under no circumstances, be taken frivolously. Firstly, it is important for custom woodworking entrepreneurs to treat their own business like a business, instead of just a way for them to earn money from something that's basically just a pastime.
Moreover, in the industry of woodworking, the start-ups, which survive are those that are eager enough in tackling huge architectural woodworking types of projects, you will instantly need to rise up your business and woodworking skill sets in taking on custom cabinetry, as well as some other projects that are of high value.
Why Should You Start a Custom Woodworking Business?
Perceptibly, if you love woodworking, what a better way to enjoy it rather than getting paid for it, right? Aside from your love what you are doing, you also get to experience some other people who can appreciate your work –that can be so rewarding!
One more benefit is that –working from home in your wood shop might mean that you may skip the morning rush hour, you do not need to dress up and go into an office. More than that, you are the one to manage your time and working hours. Having greater flexibility on your own schedule might enable entrepreneurs in enjoying some other aspects of life too, just like travel, family activities, and many others.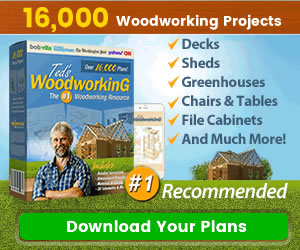 Moreover, woodworking may also be somewhat low-cost of a business, to begin with, more especially if you have much of the necessary equipment. You do not need to lease a marketing storefront, invest in so many product inventories, or hire any staff.
You may start small and expand gradually as your own client base propagates. This might be somewhat of a critical point for the entrepreneurs who only have a restricted budget.
Aside from building products, there are also a lot more woodworking business opportunities. In fact, you can teach your craft to some other, write a woodworking book and publish it, or sell your design plans.
Technology Tips for Custom Woodworking Entrepreneurs
The technology used especially in back office and marketing functions is a unique characteristic of a successful custom woodworking business. A lot of woodworkers are overwhelmed by the technology, so by way of embracing the technology with your arms open, you can actually give your own start-up an edge in the open market.
The technologies of today may be used for so many uses, including inventory management and accounting. For the start-up custom woodworking entrepreneurs, an excellent business website, which includes a virtual portfolio of your own work may be a good launching point for the incorporation of technological resources into the business model that you have.
Effective Business Plan for Custom Woodworking Business
An operational business plan is a stepping stone to your custom woodworking business' profitability and longstanding success.
A substandard business plan is the main misstep for any start-up businesses. Although it may take time to write a high standard business plan, there are so many arguments about why your own company cannot succeed without this operative business plan.
General rule: do not exit the process of business planning up until you are entirely satisfied with the content and scope of your own business plan.
Assess Your Competitors
It is noteworthy that you find out or assess how you'll fit in on the competitive landscape before you even get to open your own custom woodworking business in your locality. How are you going to effectively compete with the existing firms? It is so important that you never take too lightly the competition you have with your competitors.
Find a Good Remote Business Advice
If you wish to open your own custom woodworking business, make sure that you learn from people who are in the business field already. Mind you, the local competitors will not give you their time. Well, why would they want to teach a prospect competitor?
However, a person who already owns a custom woodworking business in another city might be keen to share their own entrepreneurial wisdom to you, on condition that you will not directly be competing with them in the future. In this case, the owner of the business might be more honored to discourse the custom woodworking business industry with you. In an estimate, you might need to contact a lot of business owners, in order to find the one who's really willing to share their own wisdom and knowledge with you.
Business Brokerage for a Custom Woodworking Business Entrepreneurs
Start-up custom woodworking business and acquisitions have their very own drawbacks and benefits. Lest you have certain business goals, which need a start-up method, you are perhaps better off in trying to purchase a recognized custom woodworking business.
Even though you might navigate a certain business acquisition yourself, most of the potential owners of custom woodworking business conscript the business broker services. Through influencing the skills, network, and expertise of a top-notch business broker, you get rid of the hassles usually associated with the experience of business buying.
Steps in Starting a Custom Woodworking Business
Once you are ready in starting your woodworking business, follow the steps below in order to ensure that your business is legitimately amenable and shun wasting money and time as your own business grows:
Plan the business. A flawless plan is important for your success as an entrepreneur. Several vital topics to ponder are the initial costs, the target market, as well as how long will it take you to cope up.

Form a legal business unit

. Forming a legal business unit may prevent you to personally be liable if your business is taken legal action.

Register the business for taxes

. You may need to register for various state and federal taxes, right before you can open your custom woodworking business.

Open a bank account for the business

. A checking account for your business may keep your finances more organized and might make the business look more professional to the customers.

Set up the business' accounting

. Recording various expenses and income sources is important in understanding the business' financial performance. Keeping detailed and accurate accounts may also simplify the annual tax filing greatly.

Get important licenses and permits

. Failure in getting important licenses and permits may result in substantial fines, or may even cause the business to shut down.

Get your business insurance

. This is so important and highly recommendable for all businesses. When you hire your own employees, worker's reparation insurance might be a legal prerequisite.

Define your own brand

. Your own brand is what your business stands for, and how your business is professed by the general public. A powerful brand may assist your business in standing out from its competitors.

Establish your business' web presence

. A website for your business may allow the customers to learn some more about the company, as well as the services or products that you offer. You might also utilize social media in attracting prospect customers and clients.
---
Final Say
A custom woodworking business may set itself apart from some other wood businesses by offering high-standard products at equitable prices, as well as by educating customers regarding the process of crafting. Face-to-face conversations, tags, and pamphlets may be used in sharing with the customers what kind of work went in making a certain piece amazing and why is it different from the ones that are produced by your competitors.
It might take a lot of thoughts for you in putting up your own custom woodworking business and ensuring that there are sufficient pieces made to sell, how you can market it, where you sell it, as well as how much of the product, which needs to be kept in your inventory for regular purchasing.
Furthermore, it might also take a lot of planning, in order to discover the zoning laws, as well as in ensuring that everything is legally handled for business. This may sound a bit of a problem, but when these steps are finally done, and the owner can get down to building and designing of the products, the headaches will cease and joy of woodworking will bring peace of mind.