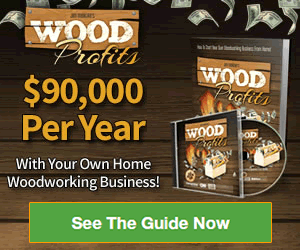 After a long and tiring day, what's the very last thing that comes on your mind? Perhaps, go to the bedroom and relax on your bed. Whether you admit it or not you want luxury, stylish, comfortable, cozy, and big bed to enjoy during your free time or leisure hours. However, the thought of spending thousands of dollars for a new bed may possibly put you off.
The question is, what are you going to do to have this kind of bed? If you don't have any idea yet no worries because we've got you covered. In this post, we have compiled 9 DIY bed frame ideas that you will surely love. So are you ready to give your bed a makeover? Then let's get started.
DIY Bed Frame Ideas That You Need to Know
---
1.

Floating Bed Frame with Central lighting
This bed frame idea can actually offer a truly enchanted centerpiece since it appears to hover above your floor effortlessly. However, this bed frame can be made using woods that have standard cuts. The woods, on the other hand, should be cut using a circular saw.
2.

Child House Bed Frame
Do you want to upgrade your child's bed but don't have enough budget to buy a new one? Then this bed frame idea is perfect for you. Allow your child to enjoy a simple yet comfortable bed with this frame.
As a matter of fact, if you opt for this bed frame you will be able to make additional storage space underneath where you can keep your toddler's stuff. Further, it can be customized with ease to suit the needs of your child.
3.

Pallet Bed Frame
A reclaimed pallet serves as great sources of materials for many different DIY crafts and projects, and certainly, bed frames aren't exempt from the list. Either way, pallet bed frames are very easy to make, this is ideal for novice DIYers and carpenters.
4.

Pipe Frame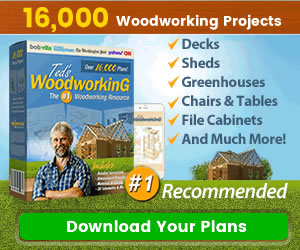 Have you ever wondered that you can make an eye-catching bed frame by putting pipe fittings and pipes together? If not, then you should give this DIY bed frame idea a try. Pipe bed frames sport an industrial and contemporary look. Further, you won't need a whole day to assemble it, especially if you cut your pipes ahead of time.
5.

Statement Bed Frame
If you want a piece of furniture that makes a real statement then, then this idea is for you. Don't worry, statement bed frames are pretty easy to make. As a matter of fact, there are lots of online tutorials that you can depend on.
6.

Bed Frame with Drawers
If you're planning to upgrade your bed and looking for some helpful storage ideas to keep your stuff organized at the same time, then you may want to make your own bed frame that has drawers. This bed frame idea will answer your problems with regards to storing your stuff.
Either way, this idea is perfect for those who want to give their bed a total makeover but have a tight space.
7.

Wheelie Bed Frame
Another impressive bed frame idea which incorporates a spacious amount of storing space. The fact that this bed frame can be wheeled around easily is extremely amazing.
On the other hand, if you are the kind of person who changes your bed's position too often, then a wheelie bed frame always come in handy.
8.

Boat Bed
If you want to give your child a unique and stylish bed, then this boat inspired bed frame can greatly help you a lot. Though it is quite difficult to make, as soon as you see the finished product, surely you will be proud of yourself.
9.

Hotel-Style Bed Frame
Who doesn't want a hotel-style bed frame? If you wish to have this kind of bed, then you're so lucky because you can make it possible without spending thousands of dollars. With this bed frame idea, you will definitely enjoy a luxurious experience as if you're relaxing inside a five-star hotel.
There you have it the nine DIY bed frame ideas to choose from. Believe it or not, once you have one of these frames inside your bedroom, you will not be able to stop yourself from decorating it.