Barn wood is a kind of reclaimed wood which is ideal to use for woodworking crafts and projects. One of the best things about woodworking is that it gets your artistic side working every time. And take note you can't even run out of ideas as well as options to make.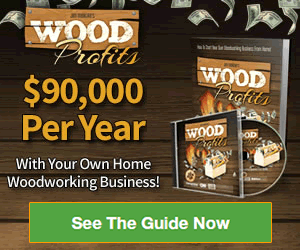 Either way, if you're planning to make a DIY craft that is made of barn wood but doesn't have any idea where to start, then you have visited the right place. In the actual fact, there are myriads of do-it-yourself crafts from barn wood that you may want to do at home. These woods might not look pleasant anymore but you have to wait till you see them restored.  You'll be astonished on how a bit of painting, drilling, cutting, and tweaking can do.
Nevertheless, check out these 9 DIY barn wood crafts for beginners that you may want to give a try.
DIY Barn Wood Crafts That Every Beginner Can Do
---
1.

House Number Signs
Do you want to replace your boring house number sign with something elegant and awesome craft? If yes, then here's an elegant as well as an awesome idea that can be made using an old barn wood.
This woodworking ides is very easy and simple to do. With a bit of drilling and cutting, you will be able to make a house number sign to change your boring and old one.
Don't worry, this barn wood craft idea will not cost you too much since the materials needed are cheap and simple.
2.

Jewelry Holder
This jewelry holder that is made from barn wood will definitely keep your jewelry most especially your necklaces organized without having snarled like how you typically dislike when storing it in the box. Either way, you can simply hang this jewelry holder on the wall that you can reach and see with ease.
3.

Mirror
Whether you are planning to make a DIY craft out of barn wood for the hallway, bedroom, or bathroom, then making a full length and rustic mirror like this one is a great idea.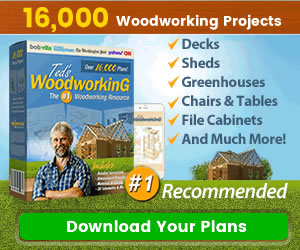 In this craft, you only need barn wood (old) and a mirror. All you have to do is to attach the barn together around an inexpensive and full-length mirror. Either way, you can do the same thing if you want to work with a small mirror. After which, hang your DIY barn wood mirror to give your place a rustic look.
4.

Farmhouse Table
In today's day and age, more and more people want to own a farmhouse table. So, if you are one of them, you can make it possible with the help of barn woods. As a matter of fact, it is very easy to make. Just imagine that you're making a regular table.
With this easy-to-make DIY craft that sports a rustic look, your whole family and even friends can gather all over the place. Plus, there will be extra spaces sides.
5.

Headboard
Save some money and skip the trimmings with a barn wood headboard. This DIY craft looks modern yet inviting, rustic, and tidy. Apart from that, it is very easy to make making it ideal for beginners. As matter of fact, you can see a lot of tutorials online.
6.

Rustic and Simple Coat Rack
Do you want to make a beautiful coat rack where you can hang and reach your coats with ease? If so, then this rustic and simple coat rack that can be made using barn wood is worth trying.
7.

Barn Wood Shelf
This craft that can be constructed using a barn wood, floor flanges, black pipes, and iron caps has an industrial feel that can add a good accent for bachelor pads.
8.

Patio Table
Another easy to make DIY barn wood craft for beginners. This craft is made from barn wood stacked and tacked together for a functional as well as nice effect.
On the other hand, this craft is ideal for summer fun. Just grab your favorite drink and ingratiate yourself on your comfy longue for the perfect movie night experience at your backyard.
9.

Wood Sign
When it comes woodworking, there is no doubt wood signs are one of the most common projects that people make. This craft is very easy to make and only need a few materials. What's more, it can give your place a cool and nice feel.
---
Conclusion
As you can see the crafts that you can make using barn woods is limitless. So, which of the above-mentioned crafts do you plan to do first?