You have probably stumbled across some wooden crates here and there. They are quite popular in the home décor section in most stores, however, they are more likely seen at yard sales, thrift shops or even in your garage.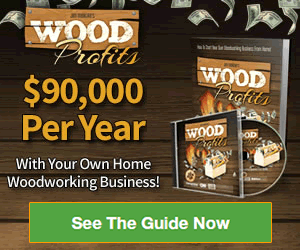 They are popular when doing a rustic, farmhouse feels for your home and turn them into storage, bookshelves, seating and more, but do you know that they also make a great décor item in weddings with old, rustic themes?
And if you always dreamed of the comfy and welcoming rustic wedding theme, then here are some wooden crate designing ideas to incorporate in your wedding.
---
1.

Wooden Crate Box Centerpiece
For rustic weddings, wooden crates make a lovely container for the flowers at the center of wedding tables. Arrange wildflowers or even potted plants on the crates and your guest will experience a rustic vibe while they eat.
You can use wither one wooden crate painted or varnished on its own or place at least 3 – 5 wooden crates next to each other in order to make a longer flower arrangement for long guest tables or top tables.
Watch the tutorial on YouTube.
---
2.

DIY Simple Dessert Table
Instead of searching for really long tables to hold your desserts or if you are doing a buffet-style serving on your wedding, then you can just create a simple table with wooden crates and a wood plate.
Just put together 2 or 3 wooden crates (more if you need some height) at both ends that serve as the feet, and place a sturdy wood board or plywood on top where you will place the desserts or foods.
If you are also serving fruits, then single wooden crates also serve as decorative items around the table while holding fresh fruits and snacks.
Source: Decozilla
---
3.

Wedding Favors Or Wedding Program Papers Holder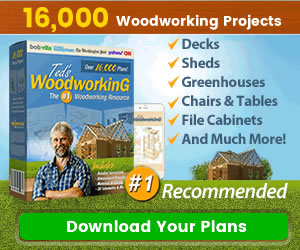 Since wooden crates are made to hold and store something, they also make a functional item to hold wedding favors, wedding programs, and even wedding souvenir gifts.
You can simply place them on a table, stained or painted to your wedding theme with the wedding items. Not only does it keep you organized and adds a rustic vibe but it is also super easy for your guest to spot it.
Source: Wedding Chicks
---
4.

Wedding Serving Trays
Instead of using metal trays, have your waiters walk around and serve your guest little bottled welcome drinks in wooden crates.
They also make great serving trays for desserts and other special food items that add a bit of rustic feel during your wedding.
Source: Quirky Parties
---
5.

Wooden Crate Wedding Bar
What's a wedding with the wine and liquors? Other than adding dessert tables or a buffet-style table, consider adding a wedding bar that satisfies your guest's alcoholic cravings.
You can just simply put together several wooden crates together that serves as the base, then add plywood on top to hold decorative items such as flowers and wine bottles.
The crates not only builds the table itself but also serve as spacious storage to store cups, wine glasses, straws, bottles and any essential item that goes with any alcoholic beverages.
Watch the tutorial on YouTube.
---
6.

Use Crate To Add Height And Display Food Items
Do you want to make your wedding cake the star? Want to display those yummy homemade wedding cupcakes? Or do you need to just elevate the chocolate fountain so kids can see the yummy treat?
Whatever it is, wooden crates help add height on star food items or even use to display food items in a decorative manner. From desserts to Mason jar drinks, wooden crates give extra texture and decorative touch to any wedding tables.
Source: The Knot
---
7.

Rustic Wedding Backdrop
Wedding arches with flowers and greeneries are old-school. Try something different for your wedding backdrop and use an old door and decorative wooden crates stacked together that hold bottled plants and flowers as well as vintage props.
This rustic wedding backdrop creates a romantic and rustic moment as you and your partner exchange your wedding vows and say "I do."
Source: Rustic Wedding Chic
---
8.

Ring Bearer And Flower Crates
Forget about giving your ring bearer plain pillow to hold the ring and your flower girls holding flower baskets as they throw petals on the aisle.
Consider using small crates for these purposes.
Just put the pillow on the crate and your ring bearer will carry your wedding rings in a unique and rustic way. On the same note, you can just put the flower petals in a wooden crate which you can customize to have an arched handle for your little flower girls.
Source: The Knot