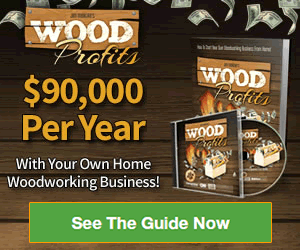 Do you love rustic wall decorations? Well, you are not alone. As a matter of fact, rustic decorations are the best and they are very popular these days. Due to their popularity and great looks, you can now buy myriads of rustic wall decorations in several marketplaces both online and local stores.
However, we think you shouldn't purchase any of these decors and make your own instead especially if you want to earn extra cash. Actually, there are lots of rustic DIY wall décor ideas online that you can use as your inspiration.
But with lots of available options where you can choose from choosing the best idea is quite challenging. So, to help you we have compiled only the best rustic DIY wall décor ideas. Make some money by creating and selling any of these rustic wall decorations.
Rustic DIY Wall Décor Ideas
---
1.

Wooden Wall Clock
In this project, you will need to buy a clock kit, don't worry because this product is not expensive and remember you're going to sell it.
Nevertheless, as soon as you have a clock kit in hand, look for a nice piece of wood. After which varnish and stain it. Then add the clock in order to make an eye-catching wooden clock.
In fact, this wall décor is a nice piece for a rustic living room. What's more, it can be also used in bedrooms and kitchens.
2.

Mail Sorter
Incorporate a bit of rustic décor to other people's walls by making and selling wooden mail sorters. This craft will not only give you a great rustic wall decoration, but you can also use this to keep your mails neatly organized.
Here, you only need some pieces of wood as well as small coat hooks where you can your keys. Dye it in any color you like and you will have a beautiful and functional mail sorter. Either way, you can place the coat hooks at the bottom.
3.

Planked wall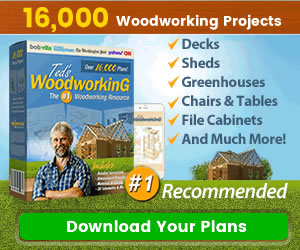 Another easy to make rustic DIY wall décor idea that you can make and sell. In fact, this will add value and beauty to any home. Simply select the wall that you are planning to change and then add the planks (wood). After which, dye it to make it look more beautiful and lovely.
4.

Wood Piece Bathroom Wall Decoration
A few wood pieces that are placed intricately and rugged blue walls can actually offer any bathroom an impressive rustic look. In this project, you need a couple of wood pieces. Then you can place them in a geometric pattern or whatever style you want. The thin wood pieces, on the other hand, can be affixed to the bathroom walls using either a hot glue gun or wallpaper.
5.

Coat Racks
Make a beautiful coat rack that is certain to be discussion starter using some driftwood, strip of woods, and coat hangers. By the way, you can also make use of deer antlers or something the same if you cannot find driftwood.
To do this, simply attach the antlers or wood to the shelf and place the coat hangers afterward.
6.

Towel Organizer or Rack
Did you know that you can make a rustic towel organizer or rack for your bathroom using cute hangers and some pieces of woods? All you have to do is nail the wood pieces together and then place the hangers.
7.

Wooden Coffee Mug Hanger
With the help of a few hooks and a piece of old wood, you will be able to make a nice cup hanger that you can sell to all coffee lovers out there. Making this project is pretty easy. Simply stain the wood and then add the mug hangers.
Further, this project won't take much of your time and it is very inexpensive since you have pieces of woods on hand. The only material that you need to buy is the hangers that are relatively cheap as well.
8.

Artificial Pallet Picture Frame
This project is very easy to make as well. In fact, you only need seven strips of wood. On the other hand, you need to prepare two cross strips so that you will be able to join the wood. Make sure to put the cross strips at the back of the frame.
---
Conclusion
Whether you have been making rustic decorations for years or it is your first time, with the above mentioned rustic DIY wall décor ideas you will be able to make crafts that are sure to give you some extra cash.