Looking to venture into DIY woodworking projects?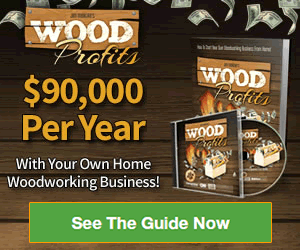 But honestly, even though we all have our creative ideas, one simple obstacle arises when starting up:
How? And What?
Our goal is to open up that creativity that already lies in you, and if you think you don't have it we had prepared simple easy to understand ideas that could get you started.
Why Choose Woodworking?
Resources used in woodworking are always available, and to think of most furniture, and amenities inside a home is created in woods. So the market demand is really high, and people given the chance to choose between a plastic vs. a wood product for over the same use? There's a bigger chance that a potential client will choose a wood made product than a plastic.
Think about going green right?
Now here are, 8 DIY woodworking projects that are easy to build, sell, and of course, can give you some source of living.
Are you ready? If yes, then let's get started.
8 DIY Woodworking Projects That Are Easy To Build
Personalized Wooden Signs
Everyone loves a personalized message anywhere at their office or in their home. Whether it is a bible passage, a snarky comment to an incoming guest, or an inspirational quotation, a personalized sign is quite popular in this modern day.
There is no way you have gone through crafts and art stores and not gotten these type of signs. In fact, this woodworking project is quite simple and easy to make. Because all you need is a small amount of paint, a gentle touch, some stain, and of course a block of wood.
But, once you have finished making your personalized signs you can market them to anyone and everyone.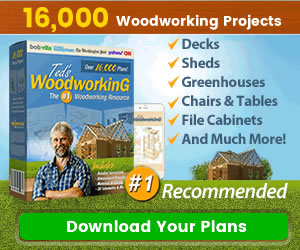 For motivation, it is simple as searching "custom-made signs" and selecting which one suits to your clients' liking.
Materials and Tools:
A block of wood
Paint
Some Stain
Chalk
Pencil
Transfer Paper
Hook Tool
Scraper Tool
How to make a Personalized Wooden Signs
Cut the wood, depending on what shape you want
Paint or Stain the wood
Design calligraphy for the wooden sign
Let it dry and place the hook tool.
Business Card Holder
Anyone that desires to rise in the industry has their personal business cards and sometimes this little stuff is hard to organize.
However, if you keep them inside a big box they will become little unattractive and if you will place them on your table there is a higher possibility that these cards will scatter anywhere.
These individuals must have a cardholder. It is a niche market, even so, cardholders are very easy to create and if you have a knowledge in customization you can place a name on the cardholder.
Once you have created even a piece of a DIY business card holder for sure, both wealthy businesswomen and businessman will start retaining orders quicker than you can create them.
Materials and Tools:
Jigsaw or Band Saw
Table Saw or Miter Saw
Sandpaper/Sander
Tape Measure
L-Square
Pencil
Thick Wood
Paint or Stain
Wood Putty
Paint Brush
How to make a Personalized Wooden Signs
Measure and cut a piece of wood
Flip the block of wood then find the center and draw as mall triangle using the l-square
Cut the triangle using a band saw
Sand down rough edges or you can apply wood putty to eliminate odd markings and cuts
Give your project a last sanding
Paint or stain the business card holder
Let it dry
Picture Frames
A picture frame is an extremely multipurpose woodworking project. In fact, you can make a frame as simple as you like. But, you must have a bit of resourcefulness to make your own designs.
In fact, this woodworking project will never go out-of-date simply because you'll never run out of new ideas and designs since it is a timeless stuff that will constantly be in demand. In other words, there are still people who need a picture frame even though selfies are on the rock.
Materials and Tools:
Wood
Hand Saw or Miter Box
Flat corner Braces
Carpenter Square
Photo Hanging hardware
Drill Driver
Screw Driver
Spray Paint
How to make a Wooden Picture Frame
Measure the photo or artwork you're planning to make a frame
Cut the wood using a carpenter square
Paint the flat corner braces (optional)
Draft all your pieces to make a frame
Use a spray adhesive to combine all of your pieces
Cut a foam and attach it to your DIY picture frame using a staple gun or small nails
Fasten the frame hanging hardware at the back of the picture frame
Easels
Did you know that a well-built easel can be a great tool for every artist? Well, that is definitely true. However, if you make a DIY easel for sure artists will really appreciate your talent and effort. So if you are looking for an easy to way to earn why don't you make easels for them?
This woodworking project only requires a small block of wood, but it requires more equipment such as screws and hinges for the portability and folding mechanism of the easel.
When it comes to design, you don't have to stress yourself because a minimal design will do. Nevertheless, a sturdy and well-built easel can help you to make you more profit as well as stay in the business for long years.
Materials and Tools:
Wood Glue
Nails
Plywood
Hammer
Electric Drill
Screw Driver
Pencil
Wood Screws
How to make Easels
Cut the members
Assemble the legs
Lay the three legs and put a hole on top of every leg using a drill
Put the screws in the hole
Assemble it completely
Nail or glue the plywood in front of the assembled legs
Finish by standing the easel straight and by scattering the legs.
Wooden Coaster
A wooden coaster is commonly found in restaurants and bars. In fact, even bars at home tend to have a wooden coaster for better measure.
On the other hand, if you know a restaurant or little brewery that just started near in your place or have friends who are hosting parties regularly, this wooden coaster can be a great addition to their basement or establishment.
So if you want to add a wooden coaster for their newly constructed establishment, why don't you make a DIY wooden coaster for them? In fact, this woodworking project is very easy to make.
All you have to do is perform a bit of painting, sanding, staining, and cutting. After that, you will make a large amount of cash.
Materials and Tools:
Tree Limb
Miter Saw
Sander or Sandpaper
Natural stain
Finish or Sealer
Cork or Felt for the bottom (optional)
Glue
Rod
Cutting Saw
How to make a Wooden Coaster
Prepare and measure the tree limb
Cut the Branches
Drill a hole for the rod
Place the rod in the hole using a glue
Stack the wooden coasters
Cut the rod using a cutting saw
Apply Finish or Sealer
Birdhouses
Did you know that outdoor woodworking projects are very popular? In fact, it is true, and you can make a lot of small woodworking projects for the portico and garden. And one of the very popular and charming woodworking projects are birdhouses.
It is a bit odd but as the creator, you can charge an exceptional price tag for your DIY masterpiece simply because many individuals will surely pay for it. Nevertheless, birdhouses are considered as one of the best-selling and easiest woodworking project.
Materials and Tools:
Hammer
Screwdriver
Screws or Nails
Saw
Measuring Tool
Bit and Brace
Pencil
Wood
Paint or Stain
How to make a Birdhouse
Cut the wood into pieces depending on your desired size
Drill a hole for the entrance
Assemble the pieces using a glue or nails to form a house shape
Stain or paint it
Once the paint or stain is dry attach the roofs using nails or glue to finish the construction.
You can use a wire, rope, or chain to hang the birdhouse.
Wooden Buttons
Buttons are not only for pants and blouses because wooden buttons look like a piece of the ancient.  In fact, these buttons are very high in demand since they are used to style a retro clothing.
However, individuals who love sewing are always looking for the button and for sure they will appreciate these buttons that are made from wood materials.
Nevertheless, these buttons are incredibly easy and simple to create and you can use any type of woods. You can also make them using branches of the tree.
When it comes to designing, you can easily throw an impressive design easily, especially if you have knowledge about arts and designing.
Materials and Tools:
Branch of a tree
Coping saw
Clamp
Power drill
Scrap wood
Paintbrush
Sandpaper
Pennies or rusty nails
Vinegar
How to make Wooden Buttons
Place the branch of a tree in your work surface and clamp it afterward
Cut a thin slice from the branch using a coping saw
Drill two holes in the cut branch using a power drill
Rub the buttons on the sandpaper to smooth out some odd marks and cuts
Apply stain or paint
Lastly, dry the wooden buttons
Pastry or Cake Stand
Have you ever been to birthdays or weddings? Better yet, have you ever watch a show about cakes? If your answer is both yes, for sure you already know that some of the weigh more than 70 pounds.
On the other hand, when attending a party there is no doubt that a cake positioned in the center of function hall really attracts attention and another thing that makes it stand out is the well-designed pastry or cake stand.
However, if it is a rustic themed or woodland then special occasion or wedding, nothing is much better than a cake stand that is made from tree trunks. Using this kind of material will surely add an additional level of rustic flair.
Nevertheless, this pastry or cake stand is extremely simple and easy to make and it can definitely give you a sizeable income.
Materials and Tools:
Wood Disc
Wood Plaques
Wood Glue or Glue
Turned furniture Leg
Sandpaper
Wood screw
Screw Drive
Drill
Miter saw
How to make a Pastry or Cake Stand using a Wood as a Material
Sand the wooden disk or wooden plaque to make it smooth
Pick a vertical branch for the stand
Cut the branch depending on your desired height using a miter saw
Place the vertical tree branch in the middle part of wooden disk or wooden plaque and drill a hole
Place the wood screw in the hole using a screwdriver
Stain or paint both lower and upper part of the stand
If the paint is already dry, you can put some shellac give the stand a glossy finish.
Bottom Line:
We all want to have extra, especially having extra means of generating funds. Being creative is gold, your ideas and build need not be that difficult what matters is you can create something that has a value to customers, then you are set. If you think you don't possess that creativity? Think around this ideas we had outlined to you. It's just a matter of time till your creative juice starts to rise up and create something unique on your own. But till then try this time tested projects to get your business started!
Hope we gave you some good ideas to get started. Drop us a comment below if you think our projects are amazing.