An old shutter could be added to your home décor that easy. It works on a wide range of decorating styles for your home to look fancy and unique compared to others. They can be done at home, without further skills required. You may hire carpenters to make one, but it is not as cheap as you think.Better create a wood shutter by yourself then.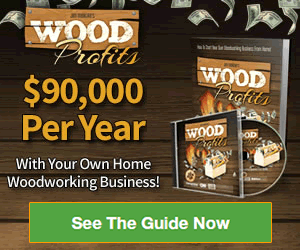 If you are a beginner, it might take a whole day to finish a DIY wood shutter. All you need are basic supplies sold in a carpenter shop, or tools already present in your roof. Are you now ready to see the list of 8 wood shutter ideas for DIYers? Read on!
8 Wood Shutter Decorating Ideas for DIYers
Several old shutter decorations exist online to enhance the interior of your home. We end up with eight décor ideas suitable for your skills. Head to the market and buy the needed supplies to get started.
---
1.
DIY Wood Shutter Bench
Your old window shutter could turn into an aesthetic-looking bench with the use of limited material.It only requires one side of the old shutter enough to accommodate less than five persons in one sitting.
The legs of the furniture must be painted with opaque white to bring a more classic look. No need to repaint the old slats to maintain its flaking appearance that adds beauty to the wood project.
---
2.
DIY Wood Shutter Mail Holder
Printed mails are often misplaced after being read, which could contain important details for future use.Make a way to store mails in a certain place not to miss out on anything.
Another way to repurpose an old shutter is to create a mail holder. Get one shutter and cleanup its counters, to store your mails. You may repaint the wood and add some hooks to hold your keys. Attach the shutter on the wall ready for access.
---
3. 
DIY Wood Shutter Frame Display
A home full of pictures brings back many memories. If you are running out of space for the new photos, a recycled shutter could be a frame holder too.
Placing a picture frame directly on the wall may appear so plain whereas adding a wood shutter makes a difference. It is nailed to the wall in a slightly-sloping way to easily clip framed photos to the slats.
You may also put diplomas and other decorations on the wood shutter frame display.
---
4.
DIY Wood Shutter Jewelry Organizer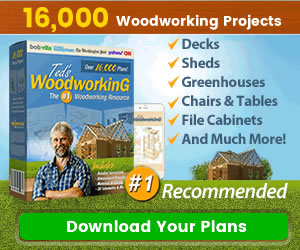 Some jewelry is great for display, like colorful necklaces, huge earrings, and many others.It is the best place in a bedroom for more privacy and security over the stuff. Most homeowners just hang jewelry everywhere, but a DIYer makes use of a shutter to stock its stuff.
Position the shutter horizontally on the wall for allotted space to hang more jewelry. Add many hooks to easily organize necklaces and bracelets, and other pieces of stuff on the shutter.
Wish for a fading finish to achieve a more appealing style over the old shutter to look more elegant.
---
5.
DIY Wood Shutter Shelve Unit
Buying a new shelf would demand extra money. Why not make use of old shutters to produce a unit with removable shelves?
A corner of the house is never complete without a shelving unit containing unique stuff. Old shutters can be used to build the sides of the shelving unit. The slats allow adjustments of the shelving heights to your liking.
Make sure the shelves are secured enough to hold even heavier things for a longer time.
---
6.
DIY Wood Shutter Wall Art
Though window shutters are commonly rectangular, it can be altered for décor purposes. Any geometric patterns will work for shutter decorations with your selected theme.
The most popular wall art out of old shutters is the half-circle pattern with a total of four slats. It is best suited to a higher level of the wall with a wooden framing to make it bolder. You may decide to paint the shutter or to maintain its old but chic look.
To enhance the wall art, add some seashells underneath the shutter. Or, whatever you think is suitable for the décor.
---
7.
DIY Wood Shutter Kitchen Tool Organizer
Kitchen tools are often scattered after cooking and harder to find the next day.An organizer made of an old shutter will make your kitchen properly ordered.
Get ready the old shutter and lean on the wall easy for access. Paint the upper portion with any color that will suit its original finish. Hooks must be installed on top of the shutter organizer to hang down huge utensils. Add multiple hooks to better hold the rest kitchen stuff in proper places.
---
8.
DIY Wood Shutter Welcome Sign
This shutter décor is recommended for event planners out there.Instead of creating a welcome sign over and over again for the sake of events, why not use a shutter to make a lifelong décor?
It is as simple as a shutter with the word "Welcome" painted on it.Turn the old shutter into a good-looking shutter by just repainting it.Assure your calligraphic skills in putting up the words into the wood.
Be sure the shutter will stand durable in leaning onto the wall for more events.
---
Final Thoughts
With a creative mind, we can easily turn scrap into home décor. Besides the listed wood shutter decoration ideas are many more to look for. Basic knowledge of woodworking will do to start making your first DIY shutter. It takes only a few supplies to get started.
Share your work in the comment section to inspire others to restructure their old shutters. For more ideas, do research.