Are you looking for awesome woodshop layout ideas to start your next DIY projects? A well-organized workshop can affect your performance in creating new projects. Sometimes it becomes messy due to the work done in the place. Thanks to some woodworkers who shared ideas to implement comfort in a garage workshop.
Wood Shop Explained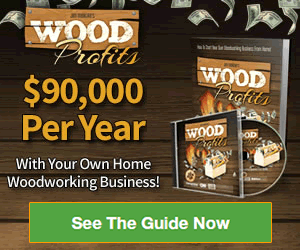 The workspace should be spacious and yet easy to clean. Ventilation is necessary to ensure better comfort while working. It should have strong foundations to stand any work performed. Having easy access to the room is essential for storage purposes. Lighting must never be neglected, as well as wall hooks and magnet bars. Prepare a designated spot for heavy equipment.
Shop Planner Tool
Look for a shop layout tool online to follow in setting up your woodworking shop at ease. It would be easier to plan how your shop will look with a planner. You may plan ahead where to put your materials as it should be.
8 Wood Shop Layouts You Should Try
Wood shops must look organized yet jam-packed with many wood project tools and pieces of machinery. The place must still look appealing to anyone who visits it. You may customize your woodshop with the following layouts that will suit your needs.
1.
Table Saw Placement
The table saw is huge equipment used by woodworkers. It works well together with an out-feed table to elevate its quality of work. The top of both tables must be inline with each other. Other accessories shall be placed on the out-feed table not to affect the table's surface. The proper placement of a table saw is away from the walls to give room for the other tools.
2.
Workbench Placement
You can build a DIY workbench out of an old table, or purchase in a store. The workbench must end up with a flat surface to where wood projects will be completed.  They are best placed in corners.
Some woodworkers add metal or a wooden vise to hold a work piece in place, while others add mounted tools.
3.
Tool Storage
Tools are more often scattered in the workplace. To achieve a tidy shop, add tool storage like a cabinet or pegboards. It helps to keep the workflow moving without looking for a missing tool once in a while.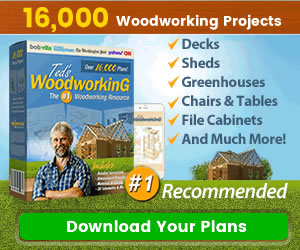 A pegboard is a small space above the workbench that can store a lot of tools. It should be at the eyesight level to easily find the needed tools.
Some tools must stay clean and protected, and so a cabinet is the best alternative for storage. Look for lockable cabinets in a local home center for better keeping of the tools.
4.
Drill Charging Station
A drill is essential in every wood project, and so easy access to the device is necessary. Place the drill charging station in a corner near the table saw or workbench, to easily reach them out when needed. The best spot for drills is on where the clamps used to be.
5.
Timber-Framed and Pole Barns Idea
This one is an overall woodshop layout worthy to be familiar with. It is a nice idea for woodworkers with so much distraction in the workplace. It considers a wider area for storage by simply using the structures getting the way as part of the workspace. For example is a pole at the center of the garage that might be surrounded with workbenches, power cords, and other stuff.
This idea considers everything in a room useful for a workshop layout.
6.
Dust Collection Idea
Dust is dangerous to anyone's health, especially to those having a respiratory illness. Woodworks produce lots of dust that may trigger an allergic reaction, thus affects the work.
The dust collection system is a great addition to your shop. It helps not just for saving you from allergies but also prolongs the usefulness of the tools. There are ways to create your own dust collector to be found online. The parts are just affordable.
7.
Flooring Idea
A concrete surface is a no-no for woodworkers. It may cause fatigue and may hurt your feet after long-day woodworks. You will be in trouble removing dust from concrete surfaces, and so a smooth floor is necessary.
Choose the right flooring material, not just those pleasing in the eyes. It will keep your shop more organized and neat-looking. Most wood shops are made of wood, vinyl, or epoxy flooring designs, but epoxy is the best among them.
8.
Small Garage Idea
As a beginner, to start a woodshop in a small garage is the best option, though larger workshops are better. You can maximize the limited space by your own strategies. Identify the things eating up your space and put them under a workbench or in bins. Just make use of the space resourcefully.
Final Words
From now on, you can fully set a wood project friendly woodshop at your place. It could be tiring but satisfies the soul on a different level.
Making a change in your woodshop layout is good to improve productivity and even wood projects to come. Shop rearrangement can be done over and over again until you find the right setup of your shop.
May I ask for a request? Take a picture of your finished work and post it on social media platforms to inspire other woodworkers too.
Comment below some other ideas of the woodshop layout!