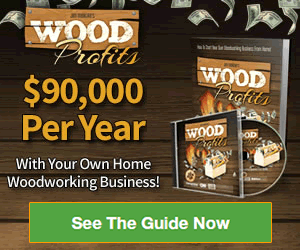 Did you know that there are a lot of ways to turn a piece of wood into useful and brand-new crafts? Well, we all know that wood is an ideal material for DIY projects inside our home. For example, instead of throwing away a piece of junk wood why not recycle it and apply some creativity to come up with rustic woodworks for your kitchen.
The thing is that you do not need to be an expert craftsman, there are a lot of open sources on how to create one on the internet. It doesn't even matter if you are a novice because some people offer and gives step by step tutorials.
Sometimes it better also for us to have some touch of craftsmanship into our grasps. Aside for a past time it can also be applied to our homes as decorations to acquire a countryside ambiance.
Here are 7 wood projects ideas to use in the kitchen. I am sure that at least one of these ideas can give you an inspiration on trying DIY wood crafting together with your friends and family.
1.

Wooden Utensils
I am pretty sure that most of us use spoon and fork daily especially when we eat our meals and if you will notice, most of them are made of stainless steel and sometimes even plastic materials. We all know that plastics are harmful to our environment and we need to do something to help reduce the usage of plastics. A wooden utensil set displayed at your kitchen would be awesome.
Imagine using a wooden spoon, fork, and ladle. Making this DIY woodcraft only involved cutting through the shape of your desired utensil and then sanding it up to furnish its surface. Now you can even bring a pair of spoon and fork whenever you go not just at home. Well, you had just brought up the craftiness out of yourself.
2.

Laminated Maple Cutting Board
Aside from utensils hanging around the kitchen, a cutting board is one of the most prominent displays. Well, this project idea was so easy. I just added a twist of laminating the product result to make it look a bit luxurious.
Since they say that a kitchen should at least have two cutting board, I am planning to make a new one made from other kinds of wood. All you to need here is a neatly cut maple wood that you will sand up. You can make a lot of this project by just spending a few hours during your off from work.
3.

Modular Wine Rack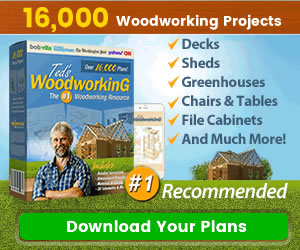 Usually, our fathers are fond of having different wines at stock. Wine bottles were also a prominent kitchen display. So why not come up with the idea of having a wooden wine rack that meticulously suits the wine collections of your father.
The design is not necessary to be complicated, as long as it was functional. Unlike a common wine rack, a modular designed rack is more versatile as it can carry more wine bottle depending on the space available. This idea is great for your kitchen.
4.

DIY Wooden Pan Rack
When you are thinking of a place to store your pans, this fits you. An easy DIY project dedicated for your pans. A decent way to store your pans by the walls of your kitchen. It can also help you use up space in a narrow kitchen.
Way better than hanging your pans overhead, that sometimes cause some trouble hitting our head accidentally. It is not as hard as you think, as long as there are a firm and hardwood that you can collect you can easily work on this idea.
5.

DIY Bread Tray
Do you love receiving a guest and presenting them with some food to show your generosity and hospitality? This unique woodcraft is for you! A perfect craft that can be used as a platform in slicing loaves of bread without the hassle of bringing in the crumbs into the dining table.
The specialized splat design of the tray will let the bread crumbs to slip through the counter under. You will most likely have a guest on awe seeing this woodcraft in your kitchen as it was really unique at sight.
6.

Wooden Recipe Box
Nowadays, it is not a popular habit for millennials to have their recipes in cooking stored physically in their kitchens as it seems that most of them used to store it online. Well, if you have some secret recipes out there you will probably love to own one of this wooden recipe box made for someone like you who still believe that recipes are meant to be kept in secret.
It is a quite simple idea for you that you can use not just in the kitchen but also into restaurants and dining tables. You can use this to keep tissues and even for menus. Another unique scheme for a restaurant to have a menu written in a piece of paper stored in a box. Sounds great for those looking for a different approach of delivering your menu.
7.

Wooden Coffee Mug
Do you love to travel with coffee by your side? This woodcraft suits the likes of you, now you will not worry about your coffee cooling up quickly when you are traveling or working for long hours.
This wooden coffee mug will help you store hot drinks on it like a handy thermos. The difference is that a wooden coffee mug will be eye-catching with its unique features, why not having it as a display in your kitchen?
---
Conclusion
That is all the list of 7 wood project ideas to use in your kitchens, I know that you can make any of those woodcrafts. Give it a shot now, let your hidden craftmanship inside you to accomplish simple yet magnificent woodworks.
Sometimes we really don't need to spend a lot of money for some important things that we need in our home, sometimes it is just our creative minds that we need to devise ideas. Who knows, you might come up with an exceptional craft.