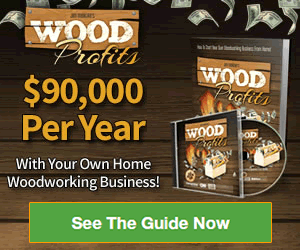 Wood is such an extraordinary material that speaks of warmth, coziness, and naturalness. Snow has already left us and spring is on its way to prune our trees, preparing them for a wonderful season. And in the process, you'll probably remove branches, twigs and even branches that once sliced can be used to create wonderful decors and DIY projects.
In this article, we will be focusing on 7 ideas on how to create wonderful projects using the mundane wood slice in order to create something beautiful and magical.
---
1.

Wood Slice Magnets
Add a rustic flair to your fridge with these cute, mini wood slice magnets that reflect your creative personality while also holding up to their magnetic purpose— adding your own slice of style.
Materials:
Magnets
Wood Glue
Decoupage medium
Popsicle stick
Rub-on decal transfers
Paintbrushes
Acrylic paint
Wood Slices
Directions:
Use the paintbrush to apply some acrylic paint on the wood slice then allow to dry.
Using the popsicle stick, apply the decal transfer. Then, peel off the plastic film.
Repeat with more decals as desired.
Seal the pattern with decoupage using the paintbrush then allow to dry.
Using wood glue, secure the magnet at the back of the wood.
---
2.

Decorative Wood Slice Mirror
Utilizing various sizes and ring patterns of wood slices, this decorative mirror will add a nice accent to any wall that will surely stand out from the rest.
Materials:
Circular Mirror
Plywood
Pencil
Measuring tape
Wood Slice
Wood glue
Liquid nails
Jigsaw
Cleats
Paint
Directions:
Trace the mirror onto the plywood.
Add 3.5 inches all around the perimeter of the traced circle.
Using a jigsaw, cut out the larger circle.
Attach a 3.4 inches plywood scrap on the back. Then attach the cleat to the scrap plywood.
Prime and paint the outer perimeter of the circle with the desired color.
Using wood glue, adhere wood slices, starting with bigger pieces and following the traced line from the mirror edge.
Add various sizes to create a unique and interesting design.
Using a caulking gun, apply Liquid Nails for the mirror all around the middle space and stay at least 2 inches away from the edge.
Place the mirror on the middle and weight it down with heavy objects.
To hang, secure the other cleat to the wall and gently place the mirror cleat to the wall cleat.
---
3.

Wood Slice Hanging Planter
There is nothing healthier and refreshing than adding a bit of greenery inside your home. They add color and texture and fresh air to your space and helps you connect with nature. Add to that, using a wood slice to hold a few plant pots will give you warmth and rustic feeling.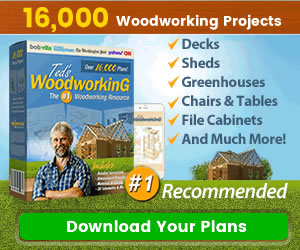 Materials:
Eye Hooks
Twine
Wood Slice
Directions:
Attach 3 eye hooks from the top of the wood slice. Ensure that the hooks are equal in distance.
Tie twine on each eye hook.
Tie the 3 pieces of twine together in a single knot.
Attach another eye hook on the ceiling or something stronger in case you want to add more than one planter.
---
4.

Rustic Wood Slice Wreath
Add a stunning décor hanging on your front door that gives off a rustic, nature-feel at your doorsteps.
Materials:
Glue sticks
Hot glue gun
Sturdy cardboard wreath form / biodegradable wreath form / flat Styrofoam
Wood Slices
Hook / ribbon / twine
Decors (artificial greenery, moss, burlap, ribbon, etc.)
Directions:
Using the glue gun, secure the wooden slices onto the wreath form. Continue until you have a layer of wooden slices that are glued to the wreath.
In order to fill gaps, you can add a second layer of wood slice onto the first layer. Or you can use smaller wood slices to fill in the gaps.
Add ribbons and other embellishments to your wreath.
Hang the wreath using a hanging hook, ribbon or a piece of twine.
---
5.

Floating Wood Slice Floating Plant Shelves
Got an empty wall? Spice it up with a bit of nature and add floating plant shelves using wood slices and bring life to that empty wall.
Materials:
Screw Driver
Screws
Small Metal Brackets
Wood Slices
Directions:
Screw the bracket into the wood temporarily. Then, unscrew.
Attach the bracket into the wall of your choice.
On the horizontal side of the bracket, line up the hole in the wood slice and screw it in place.
Repeat process for other wood slice plant shelves.
---
6.

Wood Slice Mobile
For those who are expecting a little angel in their lives, this DIY projects have a unique take on general store-bought little mobile for your crib.
Materials:
Eye Hooks
Twine
Wood Slice
Whatever décor you want to hang from your mobile
Directions:
Attach 3 eye hooks on the top of the wood slice.
Tie twine on each eye hook, then, tie the 3 twines together.
On the other side of the wood slice, attach as many eye hooks as you desire.
Tie twine on each eye hook you attached. Then, tie the trinkets you want on the other end of the twine.
To hang the mobile, attach an eye hook on the ceiling.
---
7.

Wood Slice Vase
Turn a simple and humble vase into in appealing an eye-catching piece of eco-décor.
Materials:
Coarse sandpaper
Glue
Old vases / terracotta pots / recycled tin cans
Wood Slices
Directions:
Wash the vase, pots or cans you will be using and allow to dry.
Add glue on the pot's surface and on the wood slice and bond together.
Make sure to start at the bottom of the pot and work your way up.
Use smaller wood slices in order to fill gaps in between.