Are you wondering how you can convert your wooden spool into a rustic, creative, and impressive DIY project? If that is the case then keep on reading.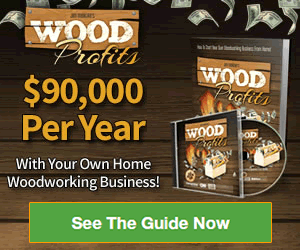 In this article, we have compiled 7 DIY wooden spool ideas for the outdoors that you can give a try.
However, if you want to make any of these ideas but don't have a wooden spool don't worry because you can buy it at your local home improvement shop with ease. In fact, some shops will even give you wooden spool for free.
DIY Wooden Spool Ideas
---
1.

Coffee Table
Do you love drinking a cup of coffee early in the morning while relaxing in your backyard or garden? If yes, then you may want to give this DIY project a try.
For this project, you will need a huge wooden pool. But aside from that, you will also need other materials that are easily accessible in home improvement shop and even in your own place.
On the other hand, making it is quite easy, however, you'll need to be very careful because you will be using a power tool. Watch this YouTube video and find out how to transform your giant wooden spool into a nice coffee table.
---
2.

Patio Table
Are you planning to improve the design of your patio and you have a wooden spool in your storage room? If yes, instead of throwing it away, why don't you turn it into a useful thing by creating your own wooden spool patio table.
If you're creative enough you will find this project easy. But if you're not confident about your skills you can use this video as your guide.
As long as you have all the needed materials, you'll be able to make this in no time.
---
3.

Stools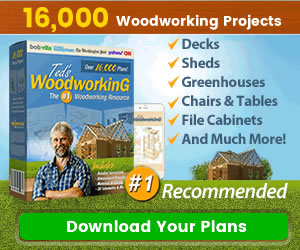 Aside from tables, you can also create a stool out of a wooden spool. However, if you're looking for some ideas on how you can transform your simple spool to a beautiful outdoor stool then you need to watch this video from YouTube.
---
4.

Potato Barrel
Potatoes are one of the most root crops that you can plant at home. As a matter of fact, they produce higher yields consistently and are easy to grow. However, growing potatoes in the soil require a lot of effort. Thankfully, potato barrels come into existence.
With this thing, you don't have to pick the dirt around the growing plant from time to time. Today, there are now myriads of barrels on the market that you can buy. But if you have a wooden spool you may want to make your own barrel. As a matter of fact, this will save you a lot of money.
However, if you're thinking about how to make a potato barrel using a spool then this video is for you.
---
5.

Garden Bench
Instead of buying an expensive bench for your garden why not make your own? In fact, if you're creative enough and have a spool at home, you will be able to make an eye-catching bench.
Though it is not pretty easy to make, you should still give it a try because a DIY craft is much better than the benches that are readily available in stores. This is also worth considering especially if you have a tight budget but want to invest a classy-looking bench.
Take a look at this video so that you'll have an idea on how to make this project.
---
6.

DIY Wooden Spool Clock
Using a wooden spool you can also make a clock that you can display outside your house. As a matter of fact, this idea will give the exterior of the home a whole new look.
What's more, all the people who will pass by in your home will surely be amazed. So if you want other people to know how creative you are, give this a try by following the instructions given in this video tutorial.
---
7.

Epoxy Wooden Spool Table
Do you have a giant spool at home and don't have any idea what to do with it? Instead of throwing it away consider making a table using it. If you're a bit surprised that it is possible to make a table using this material then check out this YouTube video. Here, you'll learn how to make an epoxy wooden spool table.
---
Conclusion

:
Without a doubt, an old wooden spool is one of the best materials for DIY transformations. You can use it to make a lot of unique and beautiful objects that you can use outside. Thus, if you have spools at home, what are you waiting for? Pick any of the above-mentioned ideas and start making it.