Wooden crates— they can be transformed into numerous ways that fit whatever interior design you have.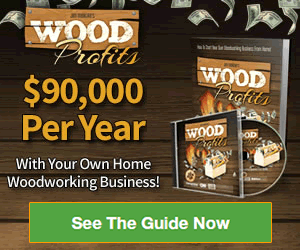 You might love modern or European home styles and wish to incorporate unfinished, new crates into your home or maybe you have a farmhouse aesthetic and wish to use it as means of storage or they can even take on a very industrial feel. Regardless of your design taste, there is sure to be an idea that will inspire the addition of wooden crated into your home.
---
1.

Wooden Crate Wine Rack
Not all of us have the money to build a wine cellar where we can store our increasing collection of wines. So, instead, try using a wooden crate and transform it into a fancy wine bottle holder that also allows you to display your prized collection on your kitchen countertop or wall.
That and stack another crate on top, then add some wine glass hangers inside for added functionality. Plus, you'll be surprised just how many bottles it can hold!
Watch the tutorial on YouTube.
---
2.

Crate Pet Bed
I know you love your pet— they are a part of your family after all. However, you probably do not enjoy decorating with their accessories.
But, with this European-inspired pet bed from a wooden crate, you can add just the adorable vintage decoration that blends well with other furniture in the living room while giving your furry buddy a spot to take a nap and call his own while the whole family bond together on date nights.
Watch the tutorial on YouTube.
---
3.

Crate Book Storage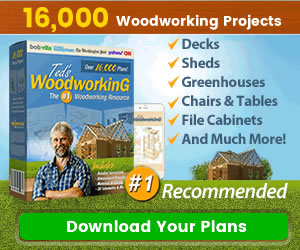 This DIY wooden crate idea is perfect for every kid's room! Although you can get a lot of bookshelves in the market that simply adhere to the wall, these bookshelves from half-crates add a bit of personalization and vintage feel.
You can paint them in various fun colors from blue, pink or red that goes with the theme of your kid's room. Just make sure to hang them low so that your little one can pick out her or his favorite book when it is story time.
Watch the tutorial on YouTube.
---
4.

Wooden Crate Stool + Storage
If you need to add some storage, in addition to extra seating spot, then this DIY wooden crate idea is your best bet. IT works both as a stool and a handy storage ottoman.
It would be the perfect seat for kids. And since crates are not that tall, it can be tough for some, especially adults, to sit comfortably low to the ground. So instead, you can use it as a footstool and stay relaxed while watching your favorite movie.
Just make sure to add some hinges so you get to have easy access to the storage space underneath.
Watch the tutorial on YouTube.
---
5.

Wooden Crate TV Stand + Storage
The previous DIY gives you a comfy spot to place your feet while you have a movie marathon. Well, this next DIY wooden crate idea allows your television to have a steady and stable spot to stand on, so you watch your favorite movie.
This cheap alternative for the more expensive TV stands in the market nowadays can be customized to fit any size of TV you have. Plus, you get more space to display some additional accessories, from books and magazines to succulent planters and figurine that adds texture and lovely décor to your home.
Watch the tutorial on YouTube.
---
6.

Crate Coffee Table
No need to yearn for that expensive industrial center table any longer. With just a few tools, you can create a rustic coffee table with that charming farmhouse flair you've always wanted without a hefty price tag.
Add some caster wheels and you will have that industrial look that you always see in stores such as Pottery Barn and Arhaus. And although it is has a basic design, the way you finish the wooden crate says about your style. You can do a dark stain, paint multiple colors or just stick with its unfinished look for that Scandinavian feel.
Watch the tutorial on YouTube.
---
7.

Farmhouse Kitchen Crate Shelving
Open shelving is all the rage today, particularly in your kitchen area. However, this open shelving DIY takes it one step further in terms of style.
Drill wooden crates just above your lower kitchen cabinets, preferably scattered, then fill them with various white or two-tone dishware, and you will have farmhouse kitchen feel!
Watch the tutorial on YouTube.