Does your room need some touch up to bring out its Instagrammable look? DIY wood signs are now on-trend in designing bedrooms and other parts of the house. There is a collection of sign ideas we would like to share with you in a bit.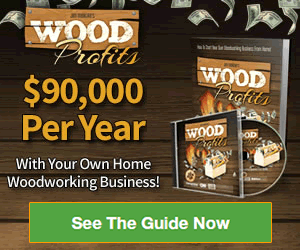 Wood signs are available at home stores at an affordable price and yet we can be DIYers. Materials can be found in your areas like an old board or a piece of wood and some art tools.You can also purchase pallets at a low price if you cannot find one for free in many home improvement stores.
Without further details, let's move on to our first DIY wood sign for your bedroom.
7 Wood Sign Ideas Perfect for Sleeping quarters
May these wood signs leave you a reminder every morning that life is so good. We have joined together the best of the best and easy to make bedroom wood décor for DIYers. Pin your wood art in the comment section to inspire others to do the same.
---
1.
Rustic Wood Sign Ideas
If you want to achieve a classic look in your room,a rustic wood sign is perfect to create.It delivers a rusty design that would complement any room edifice.
Go and find a distressed wood plank to use in this project. It takes an hour to finish this wood art. Add some biblical message or inspirational text on the wood by means of your calligraphic skills.You may write your life quote onto the wood to remind you consistently.
Watch this tutorial to start your art.
---
2.
A Compliment Board
It feels so good when we receive good wishes from other persons. Why not make a wood sign telling you kind words every time you wake up in the morning and before going to bed? This is the best time to appreciate yourself before others will.
Five slats of wood are enough to contain an encouraging text. Use words such as beautiful/handsome, brave soul, and other words that will surely boost your day.Write down the text creatively by using a particular font.
---
3.
Wooden Entry Hall Sign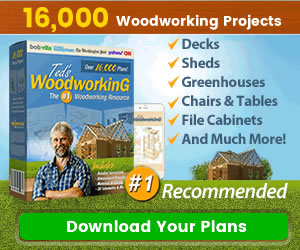 To make your room friendlier than ever, a wooden entry hall sign could be the best addition to your room décor. It is a great way to tell someone that he/she is welcome to walk inside the room. Hang the wood sign on the front door to easily spread the message.
Get a single plank of wood to start creating the entry hall sign. Think of friendly words such as grateful, blessed, and thankful to be written on the wood. Be sure the texts are readable, so use a simple font as much as possible.
It can come in various shapes that will compliment your door design. Make it simple because the complex design may not be good on some door façade.
---
4.
Wooden Festive Sign
Perhaps you are also planning to make your room more joyful. A wooden festive sign is here to complete a bedroom wood project. It differs from how the texts are written by the previous wood sign ideas. This one requires more crafting skills to achieve its final look.
You will need an old fence board and another piece of wood to carve the letters like J-O-Y.The letters have three dimensions to look like 3D texts when attached to the fence board. It can be completed right before the holiday season comes.
You can think of other festive texts that will suit your room design.Do not overdo the carving design, as long as possible basic letter design is better for the beginners.
As the process seems complicated, here is a video tutorial to make one.
---
5.
Stained Wood Sign
Some more wood sign ideas are those designed with stain. It is nearly similar to rustic wood ideas but now the wood looks more natural. No paint is needed except for a wood stain to give life over the wood art.
Choose a text to write on the stained wood.   Light color paint is better to use in writing the statement to make it more visible even from a distance. Attach the wood sign on the wall and add some décor around it for a more elegant room design.
This will complement any room designs. The simpler wood sign is better than anything else, especially if you are just a beginner of making wood signs. Do not complicate things at the beginning of your wood project journey.
---
6.
Multi-colored Wood Signs
A colorful room is better to spend some rest. Enjoy a wood sign full of colors the moment you wake up like ever before. It gives the room positive vibes in the morning and even at night.
Pieces of scrap wood are necessary to make multi-colored wood signs.It may come in different sizes to end up with a better-looking wood design.Make it as colorful as you want, even the written text on it.
Pick the best phrase you would like to write onto the colorful wood. Apply your artistic skill with this wood sign idea.
---
7.
Wall Clock Wood Sign
Instead of buying a wall clock, why not create a more unique-looking clock for your room? Another best wood sign idea is a wall clock that needs no use of batteries.It is cost-efficient as well as an additional décor in a room's wall.
Collect pieces of wood in different sizes. Place them together on a wall forming a circle shape.Engrave numbers 1 to 12 on the edges just like a normal clock. You can take off arrows from scrap wall clock to place at the center of the wooden wall clock.
If you want to, add some text onto your wooden wall clock to make it appear livelier and more room-friendly.
---
Final Thoughts
You can now start upgrading your bedroom with the above wood sign ideas. Those are only a few of the full lists of wood signs for DIYers. Start with simple design ideas and then discover some more concepts later on.
Share with us your wood sign for bedroom ideas in the comment section. We will be glad to see your woodworks!