Decorating a backyard is ever satisfying especially with wood planter boxes. Making one is easy for any skill level at home.We will show some ideas in a bit.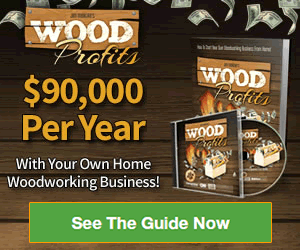 You can grow plants in the garden the better way with the DIY planter box. It delivers a welcoming feeling for everyone who gets into the area. A beginner woodworker can make a unique planter while saving enough money to buy other stuff.
Go around and look for old pallets to get started. The style will depend on outdoor spaces, whether it could be hanged or mounted. Either way saves on a lot of space in the garden.
Seven DIY Wood Planter Boxes
It does not matter how wide your space is, as wood planter boxes are good for a small or larger yard. Just decide which type of wood is suitable in building a DIY planter box, like redwood, cedar, and douglas fir. Choose untreated wood not to cause any harm to plants over time.In addition to that,some basic tools are needed to get started.
Here are seven wood planter box ideas to inspire you to make one:
1.
DIY Painted Wood Tall Planter Box
A tall planter box fits well at the front porch of the house. It is best placed in every entry point of your backyard resulting in a nicer view.
Gather pieces of lumber and board, depending on how high you want the planter box will look like. In making the planter box, a drill and a circular saw would help to finish the project.Buy a wood paint that will suit your liking and the façade of your yard.
Then, add a small plant on top of the tall planter box.
Check this tutorial on Youtube.
---
2.
DIY Tiered Hanging Planter Box
If you think a tall planter box will not fit in your backyard, here is another option. A hanging planter could be a good choice when a yard has a ceiling.Be sure there is a place to hang the equipment before making one.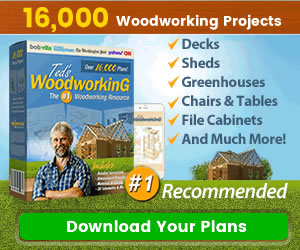 This hanging planter is composed of three tiers held together in a chain. Measure its length properly to determine whether the planter will fit on the wall.
Start making the first planter and then the next two planters. They should be in equal lengths and sizes to easily attach to the chain.Buy a high-quality chain not to let the boxes break into pieces.
Check this tutorial on Youtube.
---
3.
DIY Cascading Flowers Planter Box
Growing flowers in the yard are very fulfilling for those obsess in gardening. It would be better with a planter box designed for such style intended to show beautiful flowers.
There are several DIY flower boxes, but this one is the best for first-time DIYers. The material is so easy to build with the use of pallets and pieces of wood for the legs.
It is a standing and rectangular planter box with long legs above the ground.Make it deep enough to contain more flowering plants, in one or any kind. Create some holes around the box before planting.
Flowers will soon bloom out of the holes, which make this planter stylish and unique.
Check this tutorial on Youtube.
---
4.
DIY Tiered Herb Wood Planter Box
Some people want to put up herb garden for future uses. It is great for small yards and yet having one benefit many gardeners against animals that could destroy plants.
Building a tiered herb wood planter demands hard work for the beginners.Check out the woodcut list to assure proper measurements. Other needed tools are also listed on the link to get started.
Begin by making each side of the tier, separately. The two sides of the tier will be connected later on. Make the bottom tier to easily create the next tiers in a precise fitting. It will look like a ladder with three levels filled with herbs.
Stain finished the planter to add style, and then you can add herbs to enjoy the next days.
Check this tutorial on Youtube.
---
5.
DIY Window Flower Wood Planter Box
Planter boxes could be anywhere, not just in the yard. Various plant-types exist, like those that can survive with enough sunlight and some are not. Placing a plant near the window is another way to use the planter box.
A Window Flower Planter Box is best positioned outside for the plants to receive enough nutrients from the sun. It must complement the size of the window, not too wide or too narrow. It is in a rectangular shape with enough depth to contain many flower plants.
The homemade planter box should be attached to the wall firmly.Make use of durable pallets for the planter not to easily fall off the wall.
You may stain the planter or match its finish on the window's design to look better.
Check this tutorial on Youtube.
---
6.
DIY Mounted Pallet Planter Boxes
Another best option in creating planter boxes is the mounted design.It can hold as many plants without the worry of taking so much space in your backyard.
Mounted Planter Box is very simple in terms of design. It does not require lots of patterns to imitate to make one. All you need is quite a few pallets and planks of wood to start the project.
It is made of nine separate planter boxes in one construction.You can lean the planter on the wall to lessen the number of woods needed.
Start on the bottom part of the planter and then proceed on the next mount level. It has an alternate pattern with two boxes at the bottom and followed by a single box, and then so on.Some prefer using a mesh wire, but many use a garbage bag to prevent the soil from falling off.
Check this tutorial on Youtube.
---
7.
DIY Hose Holder Wood Planter Box
Watering the plants is done every single day. Here is a planter box with a hose underneath to give convenience for the gardener at all times.
No more scattered hose in the backyard with this wooden planter box.It has a small cabinet beneath the top planter box.Provide enough space to easily get and store the hose.
It is out of only a few pallet woods and shaped square. On top is where the plant place upon while the lower part contains the hose or other gardening tools.
The top part would be deeper to hold the soils and the plant properly. Its storage part has one small door to keep the hose secure.
Check this tutorial on Youtube.
---
Conclusion
Overall,wooden planter boxes are now becoming popular in every yard. They add up beauty and convenience to all the aspiring gardeners.
The box ideas above come in different styles to meet the need of every yard setup.Each can be made at home with little assistance from the household.
Share your woodwork in the comment box to inspire others to make one as well.