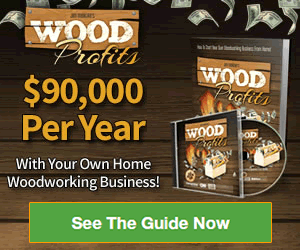 Wooden spools are industrial items, which, like pallets, can be easily repurposed and upcycled. They can be found for free, from your local electrical companies, contractors and even online classified sites.
What makes them great is that they are usually made of rustic woods. Meaning they are tough and sustainable to turn into pieces of furniture and rustic home decors. And as far as your creativity goes, you can easily turn them into something that is not only charming but also functional, both indoors and outdoors.
Here are some DIY small wooden spool ideas to inspire your next DIY project using industrial cable spools:
---
1.

Wooden Spool Table
Probably the most common way to repurpose an old wooden cable spool is to transform it into a high-end, practical table. Its shape and design allows you to use it as a table in an instant by just flipping it on its side and you will have a table.
Use various stains, fun paints or just leave it as it is. Wooden spool tables can be used outside in your porch or garden or inside as a vintage center table or a side table.
Watch the tutorial on YouTube.
---
2.

Wooden Spool Library Table
For the bookworm, this wooden spool DIY is a great way to display your favorite over-sized books. You get to show off to your guest just how you love your books while also a nice spot to read those books of yours.
Or you can just put decorative accessories at the top and you will have a full functioning rounded library and table display.
Watch the tutorial on YouTube.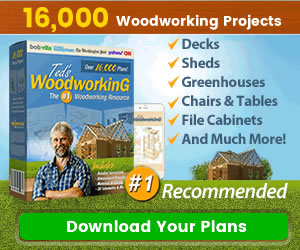 ---
3.

Wooden Spool See-Saw
You do not have to take your kids out in the park's playground. Make their very own playground, starting with this seesaw made from a wooden spool, thanks to their round feature.
Get a wooden spool and installing a long straight wood for the seating and add a handrail and your kids will surely enjoy playing and rocking on this DIY wonderful plaything. Paint them in your kid's favorite color or just leave it in its original stain, this see-saw spool will make a great addition to your kid's playground.
Watch the tutorial on YouTube.
---
4.

Wooden Spool Headboard
Want to give your bedroom a rustic farmhouse feel? Well, time to add a good stained headboard.
And while most headboards come in rectangular shapes, try using the top of a spool for a circular change. Just make sure to saw the spool across the bottom— you don't want your headboard suddenly rolling off in the morning.
Sand the spool as you want, leave it in its current state, or finish it off with a coat of varnish or tung oil or just paint the whole thing with whatever color goes with your bedroom design.
Check the tutorial here.
---
5.

Oversized Wooden Spool Clock
The traditional clocks are round. And if you want to make a statement or feature item in a wall, oversized wall clocks will definitely make heads turn.
The sad news is that oversized wall clocks are quite expensive.
The good news is that spools have a round top and bottom. And as I've said before, they are free when you get them from local electric companies.
So, what do you do? Do your own oversized wooden spool clock. Just do some hand painting on the clock's number and get a clock kit with large hands and you get a large, decorative thing on your wall that tells you the time.
Watch the tutorial on YouTube.
---
6.

Wooden Spool Rocking Chair
Forget about the traditional rocking chair that your grandma used once upon a time. Relax and rock in style with this wooden spool rocking chair with more comfy space.
You can create a spool rocking chair jus for you or expand it to a rocking bench that can accommodate the whole family. Finish it off with a natural stain or do some paint job and you will have a nice and comfy seating in your garden or patio.
Watch the tutorial on YouTube.
---
7.

Wooden Spool Framed Mirror
Mirror, mirror, on the wall. Who is the fairest of them all?
I'd say this one!
If your house can use some brightening-power that only mirrors can provide or just need something to see how you look before going out, then this large framed mirror made from wooden spool is your best inexpensive choice.
Watch the tutorial on YouTube.