Are you planning to update your kitchen countertops but do not have a budget? The internet is now full of DIY makeovers for countertops that you should look at. Many ideas out there do not require breaking the bank and yet give your place a new look.Heads up! We will be sharing some of the creative ways for countertops makeover in a bit.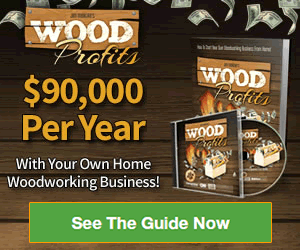 Several homeowners or even tenants are dreaming of a nice countertop, but afraid of the possible costs.Without a doubt,some ideas will cost you a lot of pennies. Thanks to DIYer's concepts for making cheap and creative ways to turn countertops into a whole new look!
6 DIY Kitchen Countertop Makeovers
We gathered some ways to fix your ugly countertops from the DIYers. Choose the one that will work for your kitchen at a reasonable cost. Let's get it started!
1.
Tile Kitchen Countertop
Tile is commonly used in home improvement projects. It is great to be added on floors, walls, and on covering up an old countertop. If you are just living in an apartment, better ask for the landlord's permission to do so.This is to avoid the further cost in the long run.
The most preferred types of tile are glazed ceramic and porcelain tile. They come in various sizes, colors, and shapes, so you can choose as to your desired final look.Additionally, they are stain and heat-resistant which is badly needed on countertops. Fill the grout with a sealer for a better result, even in the long-run.
A tile countertop makeover applies to old counters that have a flat surface and so ready for tile installation. Add some cement board for extra thickness before laying a tile over it.It helps to make the construction more durable and long-lasting.
2.
Painted Kitchen Countertop
Painting a kitchen countertop could be the simplest way to redo an old countertop. All you need is your desired paint color design and a brush.Have a little patience to end up with the best-looking countertop ever.
Some homeowners choose black paint to achieve a stained countertop look.It is highly advised for a place that is so prone to dirt and stains. Look for a proper way to paint, do not just paint the surface right away.
You can be as creative as you want on this countertop makeover tip. Avoid using colors that are not the best to match. Be sure the end product will be eye-pleasing.
3.
Modular Granite Kitchen Countertop
Another material that could cover up an old countertop is modular granite. This option may not be as cheap as the others, but doing the installation yourself will greatly save your pocket.Considering you have no idea about installation, pay someone who has the ability to do it for you. The real thing is, modular granite makeover is a bit expensive than using a solid granite slab.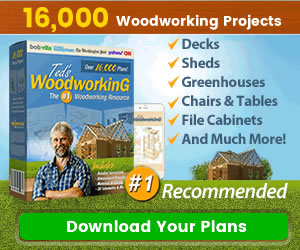 Modular granite is a scheme of small and thin stones that are necessary for covering ugly countertops. Their size is different from standard stone tiles up to 18-inches wide, which is bigger and has fewer joints than regular tiles. It can cover a front-to-back distance of your countertop in a single installation.
The problem could be on the corners of the countertop. No worries as there are edge pieces you can buy in the market to fill the corners.
4.
Wooden Kitchen Countertop
A real wood kitchen countertop exists! You might use basic woodworking skills in this makeover process. Solid hardwood is more recommended than plywood for many reasons. But, you can use either of the two with this countertop project.
Under the types of plywood, bamboo plywood could be the best choice. It is less expensive and comes in larger pieces with a thicker top layer than regular plywood. It has similarities over solid hardwood in terms of durability and repairs.
The best thing is, you can collect wood in your place or buy it in the market.Whichever it will be, the needed cost is just minimal.
After collecting all the needed materials, like planks of solid wood and wood glue, you can start the makeover. Cut the woods and make sure they surely fit the old countertop. Use screws and wood glue to keep the woods firm on the countertop. The front edge must be made with solid hardwood or the same materials without sharp edges.
The wood material must be oiled to prevent stain and moisture from destroying the material in the long run. It must also be thoroughly sealed for better protection of its inner parts.
5.
Chalkboard Kitchen Counters
We often forget the menus of our favorite dish, and it is not funny at all. It may result in more time of recalling the recipes rather than the cooking.Well, you can now bring the menus right in the kitchenat all times. Upgrade the kitchen counter by adding chalkboard paint to write on your best recipes before cooking.
This makeover may not look an overall upgrade to your kitchen countertop but is a great way to make things more convenient. It has a look similar to soapstone with black and white color design.
The design is so classy that it complements any home décor. It is bright in color more than being dark. Its tone color combination is very relaxing to watch. Chalkboard countertops also have a clean look with little details added. The counter space is not too messed up.
Furniture-grade plywood is coated with chalkboard paint with a final finish of paste wax over the surface. It demands minimal maintenance, as there will be no sealing required. The overall look will be up to you, like where to place kitchen stuff.
Heavy use of the kitchen will not ruin this countertop design. Use paste wax to reseal the surface, if necessary.
6.
Laminate Kitchen Countertop
You are not running out of makeover ideas to your countertop with this laminate design.Instead of spending the extra money to achieve a granite-look countertop, all you need is unique paint.This paint can cover solid surfaces like tiles and marble countertops.
You can avail rust-oleum kit which mimics the stone countertops at a reasonable price.It is effective on hardwood and metal surfaces.Another design option is neutral finishes, like charcoal, desert sand, and many more.
It is better to paint the countertop at once to achieve a consistent pattern. Your plain-looking countertop will soon turn into a laminate countertop.
Clean and prepare the countertop before coating the surface with a black primer. Make sure to fill the holes and cracks to avoid uneven results.Let it dry for eight hours.
Prepare a mineral color and a sponge for the next steps. Are you not familiar with making random patterns? Dab the sponge with mineral color to make streaks pattern onto the surface. Wait for four hours to let it dry.
The final step is applying the topcoat after sanding the surface. It takes another four hours to dry the surface.After two weeks, you can place heavy objects on the countertop, such as kitchenware.
Benefits of Countertop Transformations
Transforming your countertop may demand a huge amount of money and time, but offers a bunch of benefits. It includes:
New Look
You do not need to deal with an ugly countertop anymore for a long time. It will appear cleaner and more durable than before. The good news is,lots of design options are available online you can copy.
DIYer-friendly
Most of the countertop upgrade designs are DIYer-friendly. Step-by-step procedures are provided for beginners to follow. Only a small number of materials will be needed which are accessible at home and in stores.
The Final Thoughts
As a conclusion,all-new countertops are easy to achieve with a little cost.We chose countertop designs that even DIYers can make. However, you can checkout other makeover ideas online to start recreating your kitchen counter.Drop a photo of your new countertop in the comment box, so that others will be encouraged to do the same thing.
We are looking forward to more creative ways coming from all the readers. Share yours below!