Another trend in a wedding ceremony is the wood signs placed in the reception area. Most wedding planners include the use of DIY wood décors to make the celebration more unique unlike before. It may demand lots of work and effort to finish the wood signs but will bring so much joy for all the guests.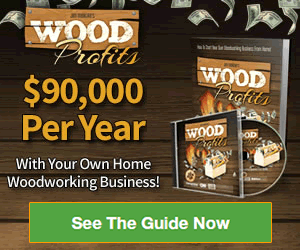 Read on to see our top five wood signs for your upcoming wedding. Wishing you luck then!
5 DIY Wood Sign Ideas Perfect for Weddings
DIY wedding signs will direct people going to the main event. There are written directions for someone to follow, just like the signs we normally see on the streets. They should be hung or nailed onto a wall. To make things clearer, below is a list of wood sign ideas for weddings you can make.
---
1.
A Welcome Wood Sign
If I were the guest, a friendly venue is a plus. In a wedding ceremony, the husband and wife must welcome others to know their love story. Love is never selfish anyway. Therefore, a good welcome wood sign is necessary to place at the entrance of the venue.
Only a piece of flat wood is needed and a block of scrap wood to use as a stand.Write words that will encourage visitors to enter the place. It could be "Welcome to our Love Story!" or anything else.
Make it eye-pleasing by adding colors and other designs around it.The goal is to set the mood of the guest upon entering the venue.
---
2.
Wedding Hashtag Wood Sign
Using hashtags is now becoming a trend in any celebration, especially weddings. It makes the celebration more interesting and social media-friendly as the guest can add the hashtag while posting photos online.You can even collect some photos from people close to you who posted your wedding pictures.
The hashtag must have connections at the wedding. Mostly, it is a combination of the soon-to-be-married couple names.Better think of words that will excite the visitors even more.
Again, a single wood is necessary for making a hashtag wood sign. Make use of a font that is readable.
---
3.
Directional Wood Sign
As said earlier, wood signs are used to give directions for the visitors.No one can face the visitors one-by-one during this busy celebration, so better lead them through wood signs.This is to avoid issues of guests who wander upon looking for a wedding venue.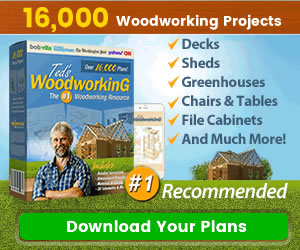 Get a block of wood and shape it into an arrow or whatever shape that tells a route.Put texts that will lead people to the right places. In this way, you can control a number of guests from entering the venue.
Make sure the arrow is pointing to the correct area you would like to take the visitors.Kids might play around and so tightly tie the wood sign on lumber not to change directions.
---
4.
Table Wedding Reception Wood Sign
After ensuring the wood signs outside the venue, you can now think of what wood sign is perfect for the reception area.The table of the newly wed couple must be made special. It is one of the center of attraction in the reception, so better add some wood sign over it.
There is no need for a big piece of wood, as the table might collapse with a heavy load. Look for a lighter type of wood that still looks good. Add some inspirational message onto the wood that has a connection to the wedding's theme.
Or to make it simple, writing down labels such as "Mr." and "Mrs." could be enough.Place each wood sign in front of the husband and wife, respectively.
---
5.
Reception Party Wood Sign
I guess the most awaited part of a wedding is the reception part.The reception venue is sometimes decorated a lot more than the wedding ceremony. And that is okay and well-pleased for the visitors.
A party wood sign is beyond telling there is a celebration but a great sign there would be fun moments in there.It is not made with only wood material but also with ribbons and other artsy tools.
Of course, a phrase like "Let's party!" is used in this wood sign, including the name of the newlywed couple.Visitors can take some photos beside the wood art before entering the reception area.
---
Final Words
We all desire an unforgettable wedding experience and sometimes it is not just about the ceremony. A beautiful place for the wedding is necessary for a couple to enjoy the moment. By adding some wood signs over the place will make a nuptial celebration more stunning.
Luckily, wood signs can be placed anywhere as it easily complements whatever the façade is.It makes the wedding more unique than the others, as well as more environmental-friendly.
Do you have a friend planning to marry the person he/she loves the most?Or, is it you planning for marriage? I hope the above list of wood sign ideas helps you out in thinking of wedding designs.Share this post on your timeline to inspire others.