Personalized gift ideas are getting popular these days, like woodworking projects. No one will ever be surprised with such kind of gift, counting the effort. There are massive collections of small DIY wood projects you can make.We will give you some project concepts in a bit.
Why start with small DIY wood projects?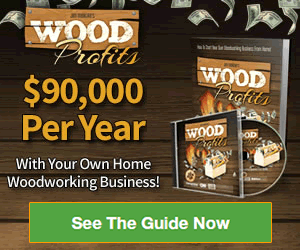 Woodworking requires skill more than resources. It takes practice to finally make a quality wood project. Starting with small projects is necessary to avoid producing waste, as the main material is wood.There are numbers of DIY wood projects good for beginners online. They are perfect for gifts as well.
5 DIY Wood Projects Perfect for Gifts
Is it your first-time creating wooden items? If yes,you will need a guide on how to make one. Here are some inspirations in making small wood projects for your loved ones. Click the attached links to watch the video of how they are made.
---
1.
Coffee Table Mats
This coffee table mat has a unique design in a puzzle shape, which makes it perfect for gifts. It is different from the usual table mats due to its wooden structure. The table will be secure from coffee stains with the use of this wooden mat.They are great to place on a table of a different style.
It is not difficult to create wooden placemats. Just cut the wood into four puzzle forms and sand its edges.You may add some text to each puzzle piece. To make it more personalized, you may carve the receiver's initials on the wooden puzzles.
Follow the link in making coffee table mats for your coffee lover friend.There will be no more coffee drops on tables.
---
2.
Wooden Bangle
Women love to wear as many bangles in their hands for fashion.Why not make a bangle out of wood? It could be the best gift for your mom, bestfriend, and every girl out there.They can wear a bangle with a different style than what is normal.
Wooden bangle comes in different designs and will depend on your liking. It won't easily break into pieces and very fashionable to wear. Making one would be difficult at first. You may add some writing designs on the bangle to make it more personal and unique.
You can watch many video tutorials on how to create a wooden bangle at ease. Have patience in making the wooden bangle.
---
3.
Picture Frame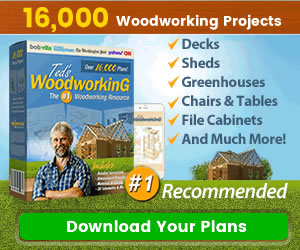 Picture frames are never invalid when it comes to gift-giving. It will be more special when made personally out of wooden materials.Making a wooden picture frame does not require complex steps that even children can easily create one.
Simpler frame design requires the use of a jigsaw in cutting woods. Horizontal wood pieces will be cut longer than the vertical pieces, as it will overlap the two sides later on. Join the wood frame together with the use of wood glue or metal fasteners.
For more advanced frame version, get a mitered saw. Make angle cuts with different dimensions compared to the previous cuts. Then, put the frame together.
Finish the frame with your desired paint color to make it more appealing.
This could be the easiest wood project you can give to your friends.
Here is a simple video tutorial in making a picture frames project.
---
4.
Tree Art
Perhaps your target receiver of gift loves to hang things everywhere in the house. Why not give him a wooden hanging material instead?
A DIY tree art is a piece of jewelry hanging wood project in a tree-style. It is best placed on a dressing table for easy access to jewelry.It is not only created to hold pieces of jewelry but also other tiny stuff that needs to be hung for a while.
Search online for a simple tutorial to make this tree art.You can use scrap woods at first to try to have some practice before making the actual project.
Here is a simple video tutorial in making a jewelry hanging project. It may require so much detail to finally finish such a project, but it would be worthwhile.
---
5.
Wooden Slippers
Another gift idea is something that can be used at home.These wooden slippers are made as footwear or for display purposes, whichever he/she might prefer. It is not new in the sight of humans, as our ancestors used wooden slippers back then.Wooden slippers are comfortable to wear though a bit heavier than rubber-made slippers.
It is so easy to make slippers out of wood in different styles.It can be done at home within a few hours.Some training is required to perfectly make a good pair of such slippers.
You can watch a full video tutorial of someone making a wooden slipper.Just follow the discussed procedure to end up with such slippers.
Final Thoughts
Sending gifts to our loved ones is one of the best ways to show them lots of love.Many gift ideas are too familiar and so bring no excitement at all.
Turning gift concepts into small DIY wood projects will amaze someone who will accept the gift. It felt more personal and unique than usual gifts. Tons of wood projects are exposed online and are easy to imitate which includes the five ideas above.
You can share more wood project ideas in the comment section. Thank you!