The bed frame is one of the most significant element to design your dream bedroom. If you already got the idea regarding the bed frame, you're already one step ahead in getting the bedroom style that you always wanted. However, having a unique but comfortable bed doesn't mean you should pay too much just to buy one.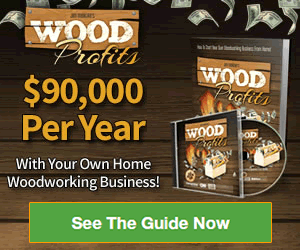 Why do you need to bother searching and buying in the store if you can make one for yourself? Yes, you read it right, you can make your own bed frame! You can make a very cool bed frame that has storage using inexpensive materials.
In this article, we will share with you 5 rustic DIY wooden bed frames that you can do effortlessly. In point of fact, these bed frames are so easy to make, and even the first-timers can do it stress-free!
Are you ready? Let's get going!
5 Rustic DIY Wooden Bed Frames You Can Try
---
1.

Floating Rustic Pallet Bed
If you want a unique-looking bed frame, that looks as if it's floating, and has a rustic touch of it, then this could be it. With this bed frame, the main material is a pallet, you just need a strong pallet that could hold any weight.
This wooden bed frame, once done will not just give you the comfort you need, but also the appearance that will attract anyone who goes into your bedroom.
If you want to try and do this Rustic DIY wooden bed frame too, you can watch the detailed video tutorial of Nibbles Official in YouTube. The video itself is easy to follow and in full detail, so you can surely try it on your own perfectly, provided you have all the materials needed.
---
2.

Hardwood Bed Frame
If you want a queen-sized bed frame for your bedroom that is strong and sturdy, this is the best we could suggest you make. Further, you will not need to buy those expensive bed frames in shops, because this bed frame will not break your bank!
Aside from they are easy to make, they are also inexpensive. Plus, you are guaranteed to have a unique, rustic look as you are the one who will do it yourself.
If you want to know how to do this and the materials you will be needed, check this YouTube video tutorial!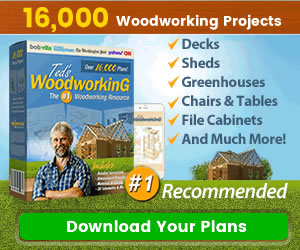 ---
3.

Modifiable Queen-Sized Bed Frame
Another queen-sized bed frame that you can do yourself, just like the first one. But what's good about this is that it is modifiable. You can easily modify the bed frame for any size bed you want it to be.
Apart from it is easy to make, it is not that expensive too. With its amazing look, you or your family member will surely love it. Get to know how to do it –check the video tutorial on YouTube and see how easy and simple it is to make it!
---
4.

Solid Wood Bed Frame
If you want a rustic, solid wood bed frame that will fit your bedroom perfectly, this one is for you, you will need a solid wood pine and some bed hardware, may it be a new one or recycled –it doesn't matter. This bed frame is easy to make, yet is surely sturdy. Check out how to do it –watch this tutorial clip!
---
5.

Rustic Modern Queen Bed
Do you need a bed frame for your loved ones but don't have enough budget to do it? Then this DIY bed frame is what you are looking for! The materials you will be using only amounts to $100! Yes, you read it right only a hundred dollar for a queen-sized bed frame! And what's even surprising is that it is not a cheap kind of wood –it is a strong one!
For this rustic modern queen-sized bed frame, you will only need some birch plywood, drill, table saw, and miter saw. If you want the who process on how to do this amazingly inexpensive, yet strong bed frame suitable for you or your kids, check this video tutorial on YouTube.
There you have it! These are the 5 rustic DIY wooden bed frames that you can do yourself. They are so easy to make and you don't need to break your bank just to make them.
Don't forget to share this post, especially if you know someone who would love to make their own DIY wooden bed frames!