There are various wood projects that even beginners can try out. There are those which can be finished in a few weeks, or days and there are also those which you can complete in just a few hours. In this article, we will give share easy one-day wood projects ideas that you can work on at home. These wood projects vary from ornament to furniture, to organizers and more. So, rather than throwing away your scrap wood at home, why not make them into these unique and useful wood projects.
---
1.

Wooden Magazine/File Holders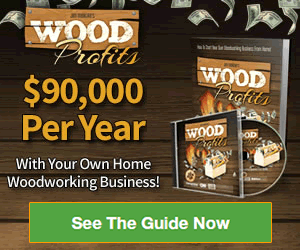 Magazine and file holders are very useful in organizing our favorite reading materials. They are also pretty durable and you can make them easily on your own.
Materials

:
1 sheet 2×4 feet plywood (¼")
2 pieces 6 ft. pine (1 x 4)
drill
jigsaw
sandpaper
Brad nail gun
5-gal bucket
Steps

:
Start by preparing the frames and the sides. Cut 4 pieces of 11 ½" x 11" plywood. Then cut the pine with these measurements: 2 pieces 6"for the front side, 2 pieces 9 ½" for the bottom, 2 pieces 11 ½" for the back.We can make 2file holders from these.
Get one plywood and mark the measurement. Mark a 6" measurement across the 11 ½" high. Use the bucket and trace an s-curve from the highest point to the 6" mark.
To make the cutting easy, pile all plywood, secure with a tape and cut the trace. Then you'll get 4 pieces of plywood with an s-curve cut.
Get the 6" pine and drill a hole 1" from one end. This hole will serve as the finger pulls.
Attach one frame to the sides with a finishing nail. Nail the other frame. Smoothen each side and corner with the sandpaper and you're done.
---
 2. Sleek and Rustic Rack
Build a rack that will help you minimize the clutter in your entryways. You can also put one in your bathroom, kitchen or n your bedroom. This rack is very easy to make and you can also modify it by choosing the hooks that you want.
Materials

:
3 pieces 4 ft. board (1×4)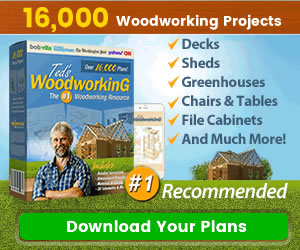 Drywall anchors
4 in 1 screwdriver
hooks/ doorknobs
level
sandpaper
paint
Steps

:
The first step is to prepare the boards. For this project, we choose 3 pieces 4 feet board to attach vertically with 8" distancing. You may modify it depending on your space and style. Use a rustic color paint for the boards and dry them. You may also leave its natural color.
Attach the hooks to the boards with distancing. You may use different kinds of hooks to personalize it. Just make sure that the hooks are sturdy.
To attach the boards to the wall, screw drywalls first, then screw in the boards. Make sure that they are sturdy. Hang your stuff.
---
3.

Rustic Candle Holder with Horse shoe stand
Candles are a very good ornament at home. Plus, they can also be useful in situations. Why not make a unique candle holder using a scrap wood and horse shoes? You'll surely love its rustic effect.
Materials

:
a chunk of wood
a pair horse shoes
drill
nails
hammer
sandpaper
stain
saw
paint
Steps

:
To begin with, saw the chunk of wood to get your desired length. Consider how many candles you would fill it with to help you decide. Sand the wood to get a smooth finish. Clean it together with the horse shoes if needed.
Measure and mark one side of wood for you to drill holes for the candles. Once done, drill holes carefully. The holes should be a little wider than the candle holders.
Stain the wood and dry it completely. Finally, nail the horse shoes on each end. The tips of the horse shoes should be facing downwards. These will serve as the stand.
Put the candle holders and position it in your home.
---
 4. Simple DIY Wooden TV Rack
Make your TV area neat and unique with this simple yet classy wooden TV rack that you can finish by yourself in less than a day. Just make sure that all the things you need are ready and you're good to go.
Materials

:
3 pieces of wood
sandpaper
finishing nails
hammer
spray finish (clear)
jigsaw
wood glue
clamps
Steps

:
You'll need 3 pieces of wood: 1 for the top of the stand and 2 for the legs. First, work on the measurements. Decide the length and the width of the rack depending on the size of the TV. How stable the TV would be while on the box is your priority. The legs must be at least 1 ½" to make sure its sturdy. It also gives extra space below for your media players.
Once you've decided the measurements, cut the woods with the jigsaw and sand the edges until they are splinter-free.
Attach the legs on each end of the top wood using the finishing nails. Secure it with the wood glue, then use the clamps to make sure they stay in place.
Seal the wood with a spray of clear finish. Dry it completely and it's ready.
---
5.

Wood Block Picture Holders
Display your memories in an extra-ordinary way. Rather than buying frames for your photos, why not make something distinctive using the materials available in your homes. These wood blocks picture holders will surely suit your style, plus they are very easy to make.
Materials

:
wood cubes
paint
painter tape
hardware glue
pegs (small)
sandpaper
Steps

:
For the wood cubes, choose the heavy ones. The sizes depend on the size of the photo and your preference. Just make sure that it doesn't fall when you clip the photo in it. You may also choose cubes with various sizes for the style.
Sand the cubes to prepare them for painting. Bring out your creativity and design each. You can use the tapes to perfect your design.
Once dry, attach a peg at the back of each cube with the glue. Only a little part of the peg's tip must be seen from the front part.
Clip your photos and display them in your house.
---
Conclusion

:
Even a day will not be wasted with these easy yet creative wood projects. Whether you are a beginner or not, you can surely make any of these wood projects successfully. Start gathering your materials now and let's be creative together.