Do you want to get crafty when it comes to making Christmas decorations but don't know how? Then lucky for you as we have prepared you with several easy wood craft ideas that you can use for Christmas season.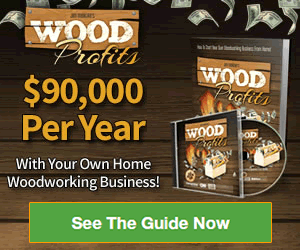 Reindeers, Christmas trees, snowflakes, Santa Claus, snowman, you name it. You can easily create your own Christmas woodcraft decoration, and even with your own unique design. The following 5 DIY wood Christmas craft ideas below are so easy to make that you can create tons of them as a giveaway on Christmas Eve.
5 Best DIY Christmas Wood Craft Ideas
Just a couple of months to go and it would be Christmas again, have you already prepared your Christmas decorations for your home, or is planning to buy new ones from the market?
If you have your own workshop at home, rather buying some expensive wood decorations for Christmas in the market, you can just easily create on your own. They might even be much better than the ones that are being sold in the market.
Here are 5 of the best DIY wood craft ideas for Christmas season:
---
Here's a fancy looking Christmas tree design on which you can place on your nice looking wall. If you have complete crafting materials in your workshop, you no longer have to anything on this wood Christmas tree decoration.
This DIY woodcraft is made out of old pallets, or those that have been thrown out, and then was cut, glued, and screwed to places. If you ever find a pallet near a building that has been thrown out, you should consider checking it out and taking it home and transform it into this beautiful Christmas tree woodcraft.
---
If you have a wood slicer at home, you should try looking for a small log that is in a good condition, and then slice several pieces out of it for at least 1 inch each and design it with different images.
After cutting it into pieces, drill in a small hole near the edge of it to put in a piece of string. And then after drilling some holes, you can now decorate it with messages or images that are related to Christmas. You can decorate the finished products in your home, sell them, or give them as a gift to someone you know of.
---
Here is another easy DIY Christmas woodcraft idea that you can make at home. You can use this DIY wooden snowflake as ornaments for your Christmas tree, or just hang it somewhere appropriate around your house.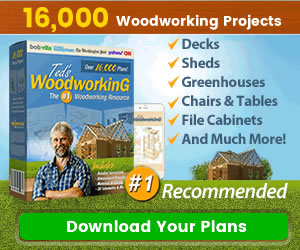 You can also sell or give them to someone as a Christmas present. Drill in a small hole to put some string in it or hook to allow you to hang it in place. However, unlike the other wood works that were featured above, this wooden snowflake will require focus to get a nice result. But, you can still think of your own snowflake design to make your wood project much easier.
---
This is another fancy looking woodwork that you can create for Christmas. This is a very easy woodworking craft that doesn't require using complicated tools. All you'll need to make this DIY snowman decoration would be a piece of pine wood and a couple of tools like disc grinder, jigsaw, and a Dremel tool.
As for making the face, you can either just stain or paint it on to finish the woodcraft. You can hang this up on your house's wall or at your front door. Aside from a snowman, you can either make a reindeer or Santa Claus as your design.
---
This is another woodcraft idea that is made out of pallets. You can actually find a lot of pallets in waste bins which is why a lot of wood crafters creates art out of them. Not only are they durable, but it can also save them money and time form buying or looking for some good woods in the forest.
Use old pallets and then stick some pieces of it together to make a simple plain plank. Spray paint the plank with a color that you want and decorate it with a snowman or reindeer face, which is appropriate for a Christmas holiday.
---
Conclusion:
Making your own woodcraft for Christmas is not only satisfying, but you also get to save or gain money out of your own woodcraft decorations. We hope that this article has given a couple of ideas for your next woodcraft project.