Wooden toys— they used to be all the rage back in the day thanks to their durability.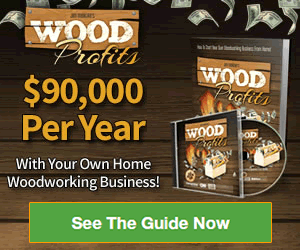 But as a parent, you will love these things since you can actually make many of them by yourself. Whether you want plastic-free toys for your toddler or kid to play with or just need something extra special for your kid's birthday or during the holidays, these 5 DIY wooden toys are so simple to create even for beginners.
Not only will it reminiscent of days gone by, but they are also super easy to make and your kids will definitely love them!
---
1.

Oversized Wooden Tic-Tac-Toe
If you loved the tic-tac-toe game as a child and it served as a great boredom reliever during the cold holiday season, then this oversized wooden tic-tac-toe will definitely thrill your kids.
It is a great toy that you can make for all kids and even adults. And although this tic-tac-toe board has the plain O's and X's, you can fully customize the images in order to make them even more exciting or go with holiday themes.
With this toy, you only need plywood, wooden boards, nails, and paints or stain of your choice.
Watch the tutorial on YouTube.
---
2.

DIY Wooden Cap Gun + Target
Little boys just love to play with toy guns that feature various sounds and colorful lights. However, wooden gun is still adorable and cool!
This adorable wooden gun shoots rubber bands. However, this kind of toy definitely needs adult supervision during play to ensure safety. You can simply create this little gun out of just a piece of wood and several clothespins.
Then you can complete the set with a target by using plywood dowels, hanger wire, and a paper target.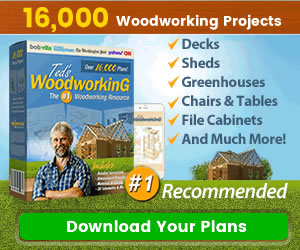 You can make the game more fun for your kid by drawing rewards on the paper target that your little one will receive when they accurately hit the target of their choice.
Watch the tutorial on YouTube.
---
3.

DIY Wood Block Stacker
Remember those childhood plastic and colorful stacking toys that you used to play when you were a kid? Well, you can try creating it with this wooden version that is fun and stimulating. You can paint it in various colors that will keep your kids entertained.
Making blocks in various sizes help teach your toddler stacking skills and you can try using various shapes like square, triangle, and flowers to keep them entertained and make a wonderful DIY gift for every occasion.
Watch the tutorial on YouTube.
---
4.

Wooden Dollhouse in a box
Got a little girl who's crazy about playing house? Well, make her this wooden dollhouse in a box that is not only cute and adorable but is also super easy to make.
You only need a few standard power tools and build this cutest and most unique dollhouse ever. Or you can just easily convert it to a garage theme for your little boy. IT is all in how you decorate the toy, right?
And the best part? This toy folds up easily so that all of their toys will stay perfectly in place even when they are not playing with them. Quite convenient for the parents, right?
Watch the tutorial on YouTube.
---
5.

DIY Wooden Rocking Horse
Why pay hundreds of dollars or more for a simple rocking horse at your local toy store, when you can build your little one his or her very own rocking horse toy with just a few boards that you might have leftover from your previous projects.
Plus, you get to customize this project however you want. You can make a unicorn for your little princess or even a dragon for your mighty, handsome knight.
It is a pretty easy plan that you can follow and makes the most adorable and cutest wooden rocker. This makes a unique first Christmas gift or even a baby shower gift.
Watch the tutorial on YouTube.
---
Conclusion
Wood is highly versatile and super durable that it can stand against the test of time. And for the creative parent, you can find and create infinite choices of wooden toys to create for your little angel.
Whether it is for their birthday, a holiday gift or just a reward for doing something good, there are wooden toy ideas out there that you can make to keep your kid happy and entertained.