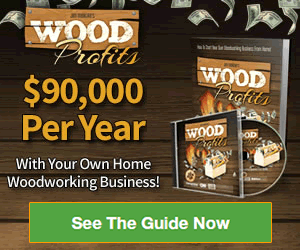 So, you're finally ready to ask her?
Those five magic words, signifying that you want to start the new chapter in your life with that lucky woman by your side.
You prepared everything and chosen the most sparkly ring you can find. Now, where do you put it? Although some may come with a box on your purchase, don't you think that it requires a more specialized, personalized box to make her swoon?
Well, if you are the avid DIY'er and wants to show off your skills and efforts to win her resounding "Yes", then here are some wood engagement ring box idea you can create!
1.

Traditional Engagement Ring Box
If you do not want to use the box that came out of the ring, then you can just create your own box for a personalized touch.
You can use any scrap pieces of hardwood in different tones lying around and some glue to stick them together to create a special contrast. Create a box with the wood pieces and do a bit of sanding to keep them smooth and clean.
Add a simple design by chamfering the edges then sand it all over again to give it a smooth exterior. After than cut it in half to form a lid and a box that will hold the ring. Cut a hole or a rectangular shape on the inside of the box. Make sure to smoothen it out.
Then use hinges to connect the lid and the box together. To hold the ring as you pop out the magical question, you can either get a small ring pillow or again, do it yourself by using faux leather with packing foam that is secured snugly with super glue.
Do some staining if you want for a glossy finish. Add the ring and prepare to ask the big question!
Watch the tutorial on YouTube.
2.

Rustic Engagement Ring Box
Although we are talking about a box, it does not mean that you should be limited to the box shape. And since we are talking about wooden engagement ring box, what better way to show off rustic and wood feel than a circular log box.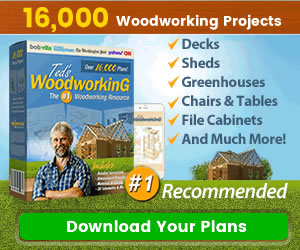 You only need a wood branch or log of at least 5 cm in diameter. You can use softwood such as spruce or cedar to make it easier for you to cut. Next, get yourself a wood dowel pin, a small wood piece that is used to connect furniture parts.
First, you need to choose the portion of the branch that you want to use and cut off the ends and discard the pieces that you will not be using. Cut the piece into 2 smaller pieces crosswise, one for the base and one for the lid. Then drill a hole, perfectly centered in the base where the ring will be placed.
Next, you will have to drill a hole into the base and the lid for the two pieces to be connected with a dowel. Sand and stain the wood pieces to give it a cleaner look.
Watch the tutorial on YouTube.
3.

Slant Engagement Ring Box
This cute engagement ring box is meant to have a low profile right before popping her the big question. It is modeled after old-school lighters so it does not look obvious to her as you prepare.
You can use exotic wood such as cocobolo which is sanded to a glassy, smooth finish and making the box quite durable. Then a single 10mm Soss barrel hinge helps connect the lid to the base. Meanwhile, in order to keep the lid shut when not in use, you can use small neodymium magnets and prevent the valuable ring from accidentally falling.
You can also add some custom engraving on the side for a more personalized feel.
Watch the tutorial on YouTube.
4. Heart-Shaped Engagement Ring Box
What better way to show her your heart opening and offering a ring that signifies your forever loyalty and love than this heart-shaped engagement ring box?
So simple to create, this ring box only requires you to draw a heart in the wood and cut the shape with a scroll saw. Sand the heart to make it smoother and finer then cut it in two with one side thinner than the other. This will serve as the lid.
Carve a whole on the thicker heart and paint the heart as you like. You can try to add a bit of personalization by doing calligraphy painting on top with the 5 magic words or her name on it.
Watch the tutorial on YouTube.
5.

Deathly-Hollows Inspired Engagement Ring Box
If the lucky woman in your life is a total Potterhead, then this deathly-hollow inspired engagement box will definitely make her head over heels for you.
This triangle-shaped ring box is made of purpleheart with a copper wire inlay. It is held together with 3 pairs of magnets and can be easily opened by twisting the top off as you offer your ring.
Watch the tutorial on YouTube.