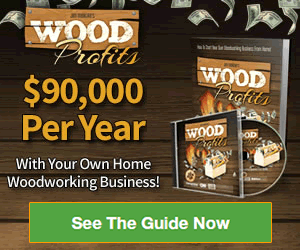 Placing a baby gate on the entry of the staircase is very important for parents or new moms to keep their little ones safe from any accident.
Whether you admit it or not, it isn't possible to watch over your little ones 24/7 without doing your daily tasks or routine, no matter how many people you have inside your house.
The moment babies start to crawl or walk their first curiosity will stand on your staircase area and take note it may result in a bad note most especially if you don't stay attentive in such troubles. To avoid this from happening, investing in a baby gate is a good idea, after all, no amount of money can buy the safety of your baby.
However, if you want to save, instead of buying why not make your own baby gate. A DIY baby gate is a good endeavor to make your staircase looks elegant while keeping your little one safe all the time.
Nevertheless, if you are looking forward to making a baby gate then read on. Below is the list of the best DIY wood baby gate ideas that you can make.
---
1.

Farmhouse Style Baby Gate
Keeping your baby safe at all times is very important and this Farmhouse Style baby gate is one of the perfect ways to guarantee style and at the same time security.
In the actual fact, this project is very easy to make as long as you have all the needed tools and materials. What's more, it will not cost you a lot since the needed things are not as costly as you think.
Nonetheless, if you want to give this idea a try, watch this YouTube video for the detailed instructions.
2.

DIY Sliding Baby Gate
Having a sliding gate on your staircase is one way to keep your little ones safe. However, some parents are having a hard time doing such a baby gate and they don't want to buy a ready-made because it is quite expensive.
If you're one of these parents, check out this video to find out how to make sliding a baby gate. Don't worry, because this project is pretty easy to make, however, make sure to watch it thoroughly and better yet watch if for a couple of times so that you will familiarize the procedures that you need to do.
3.

Barn Wood Baby Gate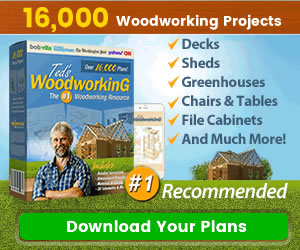 Without a doubt, a rustic style is currently in. And in fact, a lot of people are using a barn wood door to change their existing bedroom doors, front doors, and even closet doors. But other than that, you can also make a barn wood baby gate without spending thousands of dollars.
As a matter of fact, barn wood baby gates look more beautiful compared to regular ones. Either way, you can find the list of the needed materials and complete instructions here.
4.

Parallelogram Baby Gate
If you are looking for a DIY wood baby gate idea that looks unique and great then this is for you. Making this project is not as difficult as you think.
By simply watching this video on YouTube, rest assured that you will be able to make a baby gate that will save your little one from falling on your staircase.
5.

Palette Baby Gate
Another good option for a nice-looking gate is a pallet baby gate. Similar to other DIY ideas in our list, this one is cheap as well. In fact, you can shop for pallets online at a very affordable price tag or sometimes you can get them for free from the factories or shops close to your home.
Once you have the palettes, all you need to do size the boards by cutting them and use either screws or nails to put the pieces together. In addition to that, don't forget to sand the baby gate before installing so that your little one will not get splinters when climbing over it.
As you can see this baby gate is very easy to make. However, for further guidance, here's a YouTube video that is sure to help you.
---
Final Thoughts

:
These are only a few of the best DIY wood baby gates that you can make at home with ease. Nevertheless, all these five ideas will surely keep your little ones safe especially when you are doing your thing. What's more, they will make your staircase look more beautiful.
Nevertheless, when doing such a project don't be scared to get artistic and more importantly come up with a great idea that will fit your budget, home, and needs.