DIY is a process to decorate your building yourself without any help from a professional. The method of recycling different types of wood is becoming more and more popular across the globe. It takes a short time to make any pallet wood furniture.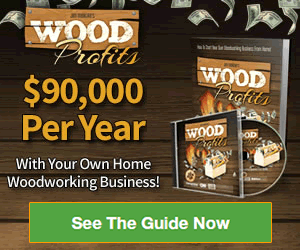 DIY pallet wood furniture ideas can be an exciting project with your friends and family. You may craft a beautiful sofa or a bed for this activity.
A lot of ideas are available online, which you may easily apply. These ideas do not require any big budgets. It may be one of the best ways to utilize your free time.
You must think once before throwing any material because this can be used to craft a pallet wood furniture. DIY does not require any professional approach to make pallet wood furniture. Your simple ideas may do the job.
From making a bed to decorating your wall, pallet wood is used extensively by DIYers throughout the world. Using pallet wood for making different things is one of the best eco-friendly ways to use this wood. The pallet wood furniture made by DIYers gives a great aesthetic look to your house.
Five best DIY pallet wood furniture ideas are:
1. Pallet outdoor loungers
Making these loungers do not require many tools. These can be the best furniture for outdoors where your friends and family would sit. This can be a relaxing place in your house.
Designs are straightforward and can be made by any DIYer. Sanding of the wood in these loungers is essential. You must wrap the pillows carefully because these become worn very fast.
May make the design of your choice, but many keep it simple. This is not a very laborious job. These can be easily made in a day, depending on the number of people working on it.
Watch this tutorial on Youtube.
---
2. Pallet Sofa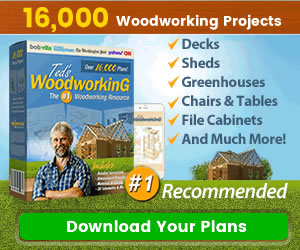 A comfortable pallet sofa can be made by using pallet wood. The dimensions of the couch can be according to your needs. The type of sofa also depends on its place in the house.
Pallet wood can be cut with a simple cutter. The dimensions to be cut can be roughly estimated without any precision. This sofa can be easily placed in your bedroom, kitchen, or living room.
The pallet sofa can be painted by the colors of your choice. You must not use varnish as it can crack your pallet sofa. The foam must be cut according to the dimensions of the couch.
Watch this tutorial on Youtube.
---
3. Pallet Bed
A bed of any size can be made by using pallet wood. The size depends on how much pallet wood is available to you. The pure beams of other timber are required to make a pallet bed.
Symmetry is required in cutting a pallet wood for the bed. The pieces must be cut in L shape, and the beams give support.
The size of the mattress must also be kept in mind. It is your own choice to make a bed precisely as the size of the mattress or mattress can be hanging a little.
Watch this tutorial on Youtube.
4. Pallet wood swing chair
This is one of the most favorite items of children. They love hanging chairs. A simple hanging chair can be made from pallet wood in a short time.
Swing can be made for your porch, your living room, or in your garden. You must have a cutter and the measurement of the area where you want to hang it.
The rope is selected according to the size of the chair. In pleasant weather, an adult may want to enjoy a cup of coffee on it, so make it according to your needs.
Watch this tutorial on Youtube.
5. Dining Table
An inexpensive and simple dining table can be made by DIYer from pallet wood. This also requires proper sanding of your pallet wood to make a dining table. You must also coat it with any material so that its life could be increased.
Beams used to support the dining table can be made of pallet wood, so you must select a good quality wood for it. The length and width of the dining table must be according to your room. Coat the dinging table from the same color as the color of the chairs you would use with it.
Watch this tutorial on Youtube.