A modernized version of chippy and rustic farmhouse decor trends are popular across rural America. Shiplap, reclaimed Barnwood, metals, shades of whites, and neutral color palettes create a warm and inviting atmosphere that is reminiscent of older times. Times when farming was the way of life for many families and time spent together working the land or gathering around the dinner table was cherished.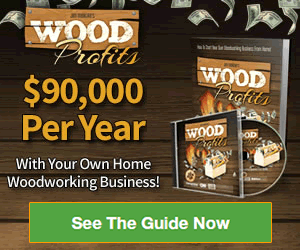 While there is no shortage of old farmhouses in the United States, old houses are not for everyone. One great way to bring a little farmhouse charm into your new dwelling is by creating some easy DIY Wood Farmhouse Signs. The materials are cheap and the steps are easy, no artistic skills required.
---
If you are intimidated by the idea of making your own sign, start with the OG. The simplistic rectangular framed farmhouse signs were among the first on the scene for DIY-ing modern farmhouse decor.
The supplies for this project are fairly low budget. A 2×4 foot sheet of project plywood from a home improvement store or lumber yard is only a few dollars and can make many different sizes. For those who do not have access to a miter saw, your home improvement store may be able to cut boards for you for a small fee.
Watch this tutorial on Youtube.
---
A new spin on an old trend is replacing the front door wreath to welcome guests with a bit of farmhouse charm. Dress up a 12-16" craft round with an inviting message, distressed paint, burlap bows, and floral stems to create an inspiring piece of artwork for your front door.
There are a lot of different ways to achieve the farmhouse feel. Any available paint can be used, but chalk paint is the most common choice for achieving a smooth finish that distresses easily. Pair simple neutral colors like shades of white, wood tones, and black to maintain the trendy farmhouse look.
Watch this tutorial on Youtube.
---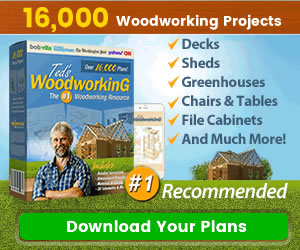 Mixed media signs can blend materials in a beautiful way, While this type of sign is a little more detailed, it is still a possible DIY if you have the right tools. Combining common materials found on a farm like reclaimed Barnwood, copper, or corrugated metal can make a big visual impact.
Plywood is used as the base for this mixed media sign. Reclaimed Barnwood is stacked on top and cut to match the shape of the sign. The words are cut out of plywood and copper and are either shined up or painted black to achieve this look.
Watch this tutorial on Youtube.
---
Not all signs have to hang on the wall. If you are looking to incorporate some farmhouse flair into your kitchen or dining room, but lack the wall space, then get a little creative and look for ways to add design to functional pieces.
Stain a craft round and stencil it with the signage of your choosing. It can be monogrammed with the initial of your family name, adorned with a word, phrase or verse, or a vintage sign design. For function, add a lazy susan attachment on the bottom and use it to hold condiments on the dining table. Or, add handles and make it a serving tray.
Watch this tutorial on Youtube.
---
Maybe a 2×4 sheet of plywood doesn't have to be cut at all. For a large statement piece, you can paint it and stencil a large sign design on the entire sheet. It doesn't even have to be framed out. If you like it the way it is, just paint, add your design, and a coat of spray sealer and it is done.
A similar-sized piece of artwork will cost hundreds, if not thousands of dollars. For a few dollars in plywood and paint, you can have a completely unique piece that speaks to your inner farmhouse chic design aesthetic.
A bit of modern farmhouse decor can add warmth and inviting character to any room of your home. If you are craving some of that Fixer Upper style made popular by the celebrity design couple, Chip and Joanna Gaines, then try out these five pretty easy DIY Farmhouse Sign Ideas. No exceptional skill or great artistic ability is required to pull these off. Every day people are making beautiful homes with these projects.
Watch this tutorial on Youtube.