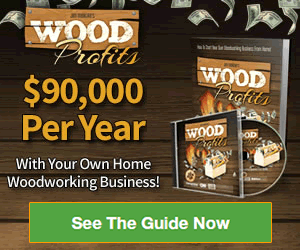 When it comes to interior design, one of the most used and popular materials is wood. It is mostly due to its wide variety of patterns, shapes, textures, as well as colors. As a matter of fact, all types of wood can be utilized to emphasize a person's unique style and add personality to rooms.
However, are you aware that you can make use of wood for making lamps? Well, it is a fact. Whether you are a woodworker or just want to make a DIY lamp made from wood, then this post is for you.
In this post, you will see 5 awesome DIY wood lamp projects that will not only brighten your room but your life as well.
5 Awesome DIY Wood Lamp Projects
---
1.

Simple Peg Lamp
As the name implies, this DIY wood lamp project is very easy to make. In fact, it only needs a few materials. So, do you want to give this project a try? If yes, then follow the instructions below.
Materials:
Wooden Pegs
A paintbrush's wooden handle
Popsicle sticks
White LEDs (medium-length strip)
Directions:
Take the Pegs Apart – (30 pieces is enough)
Assemble 3 pieces of pegs to a triangle shape using hot glue. However, make sure that the wooden pegs' longer ends are facing counter-clockwise. Create nineteen pieces of these.
Stack the triangles using hot glue. Don't forget to reserve one triangle for the base.
Make the base. Here, you will need to use Popsicle sticks. Break the sticks to half and then glue one half to the middle of the last triangle. After which break the lingering half of the stick into two. At this point make sure that the Popsicle sticks have a slanting end so that it'll on the triangle. Then glue them alongside the stick in the middle.
Put the rod for the white LED. To do this, simply glue the paintbrush's handle in the middle of your base. It will serve as the rod around that the LED line will wrap.
Wrap the line (LED) around your rod. Cut the LED just enough to wrap around the rod. Intact them using glue.
See if the LED is working by plugging it. However, make sure to check the wattage that the LED needs.
Lastly, put the stacked pegs over the LED-wrapped rod.
2.

Tripod Wooden Floor Lamp
If you have skills on carpentry, you can actually use them to make this stylish and sleek tripod wooden floor lamp.
In this DIY wood lamp project, you will need assorted hardware, wood plank, pine boards, a lighting kit, and most importantly, you should know how to use a circular saw.
Nevertheless, here's how to make this project:
Trim the plank boards and then fit 3 together to make the tripod's legs.
Next, cut the boards to a triangle shape and put a rectangular tab at every corner.
On every tab, screw one leg.
Drill a hole over the plank board, then run your lighting kit over it.
Make it more appealing with a lamp or wood veneer-look shape.
3.

Stacked Wood Slice Lamp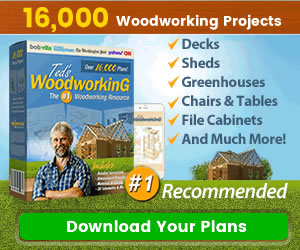 Add a natural, lovely, and soft element into your home with this easy DIY wood lamp project. To do this, you need to prepare birch slices and then roughly drill holes over the center of 15-20 birch wood slices.
After which stack the wood and then string the lighting kit's cord through the bunch. Apply glue between every birch slice. Let it dry and top it with a shade afterward.
4.

Copper & Wood Standing Lamp
Couple the balminess of light-toned wood with the copper glamorous look. Make this handcrafted lamp by simply fitting a big dowel to a hole that is drilled to a rectangular, thick wooden base and then glue in place.
Over the dowel, drill a rectilinear hole, then run a pipe (copper) through it and then glue in place. Make a hole using a drill in the base of a plastic basket so that it will hold the socket for the light bulb, then paint it in metallic copper. After which, fit the basket through the bulb. Then, thread the lamp kit's cord over the pipe.
5.

Wood Cube Pendant Light
In the actual fact, this could one the coolest DIY wood lamp projects in this list. This wood lamp will offer you a bit of rustic as well as modern look.
Doing this is pretty easy as well. As a matter of fact, you just need a basic woodworking skill to make this project possible.
Here, you will only need about 15ft of ¾ inches square wooden dowels and of course, a pendant lighting kit.
---
Conclusion
There you go, the five awesome DIY wood lamp projects that you can try anytime you want. These projects, on the other hand, will look good on any home decoration whether it is minimalist, rustic, or modern. After all, wood lamps look extremely nice and most importantly, they can be customized to fit your decoration.