You can be your own boss through a plain wood. It is not a drill though.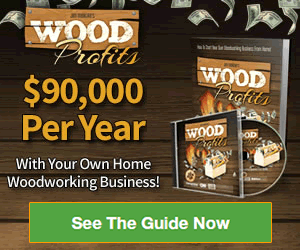 Turning scrap into a masterpiece would be possible together with your creativity and wider imagination. Wood burning has taken into a place that is easier to start than a wood carving business. In this article, we'll be going to give your thoughts on how to become a successful wood burning artist and entrepreneur by providing a list of wood burning project ideas.
Foremost, you cannot start what you do not know how to so let's learn about the step-by-step process in creating a wood burned to sell.
The Wood Burning Methodology
---
Step no. 1:  Collect all materials
First in a row is a spotless wood. Other materials include wood burning pen, sandpaper, carbon paper, towel, and tape. Familiarize how to use the wood burning pen.
Note: As a beginner, you can start using the wood burning pen in a completely scrap wood to avoid additional costs. Keep on practicing in using it to avoid regrets.
Step no. 2:

Clean the wood
Remove unnecessary scum on the wood through the sandpaper until it becomes spotless as required. Then wipe it with the clean wet cloth.
Step no. 3:

Prepare a pattern design
For first-timers, choose black and white shadings and try leveling up into more colorful ones when had enough training. Print the design on your desired paper size.
Step no. 4:

Start sketching the design on the wood
Follow the outline of design in sketching through a pen or a pencil. Be careful to arrive on the best result. Make it clear enough to prevent difficulty on the next step.
Step no. 5:

Use the wood burning pen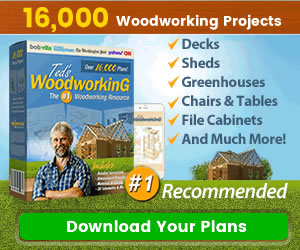 Create a bolder outline thru wood burning pen then start shading your masterpiece. Make sure all the spots are shaded. This would be done slowly but with confidence that it will end up at its best.
Finally, you're done! That's how simple it may seem. But then again, practice your craft to be at perfection.
Now, we'll give you some ideas of a wood burning project that could be sold at a reasonable price and could be an open door on your own enterprise soon. We bet you can add up your own ideas while reading thoroughly. Here we go!
Ideas for Wood Burning
---
1.

Wood burning for personalized gifts
2.

Wood burning for A well-designed keychain
Keychain could be the most memorable gift a friend can offer. What more if it is made out of love and passion? You can help a friend in finding a great keychain gift by selling a well-designed keychain.
3.

Wood etch with an inspiring statement
Wood burning is not only for pattern designs but also effective for calligraphy. Most people loved reading inspiring statements especially when it came from their loved ones. Just make it as artistic at its best to create a mark in the industry of wood burning.
4.

Wood burning for a picture frame
Nowadays, wooden picture frames are taking place. Why not level up its look? During exchange gifts, a picture frame is very usual to be received. You can add some pattern designs to make it more exclusive.
5.

Wood burning for Wooden Accessories
Many cannot still afford gold and silver made accessories because it's so pricey. Wooden accessories wouldn't be more elegant without some drawing on it. To attract buyers, put some flavor on your wooden accessories by etching simple but eye-catcher patterns on it.
Are you familiar with the hanging wood spoon and
6.

Wood burned spoon and fork
fork at your grandma's house? You can create your own by etching some patterns through wood burning and present it to your grandma.
7.

Wood burned gift box
Gift wrappers are so old. People tend to look for a betterment nowadays and step your one foot forward through wood burning a plain box and turned it into a majestic box. Create a design that'll make the box look like a gift already.
8.

Wood burned key holder
Keys are prone to be forgotten yet its importance is certain. Providing a key holder is nice but beautifying it must be nicer. More likely a keychain (mentioned earlier) just add more distinguishing designs and hooks.
9.

Wood burned chess board
We believe there are still board game lovers out there nowadays. Isn't more artistic and classy to play on a wooden chess board? For a beginner in wood burning, it is only an easy shading pattern. It is a good start thereof.
10.

Wood burned wall sculpture
Beautify someone's wall at home by creating a unique pattern to be etched on a block of wood by wood burning. To make it catchier, you can get the idea of the buyer on how it'll look.
11.

Wood burned hanger
At home, it is very important to have a wall hanger for all your stuff. A hanger is not only intended for clothes but for everything that needs to be hanged. Of course, you don't want your wall to look plain thus wood burning a hanger would be desired by many. People will love it surely.
12.

Wood burned fix and furniture
In this section, it demands your investments for furniture. Of course, you cannot wood burned your own furniture at home. However, many will be attracted to furniture that has unique designs aside from being carved.
CONCLUSION
You can now start up a wood burning stall. Those mentioned were just an idea and it's up to you on how you'll going to make one. Hope we've helped you and we promise to be your first customer once you started. We are rooting on your first wood burning masterpiece!